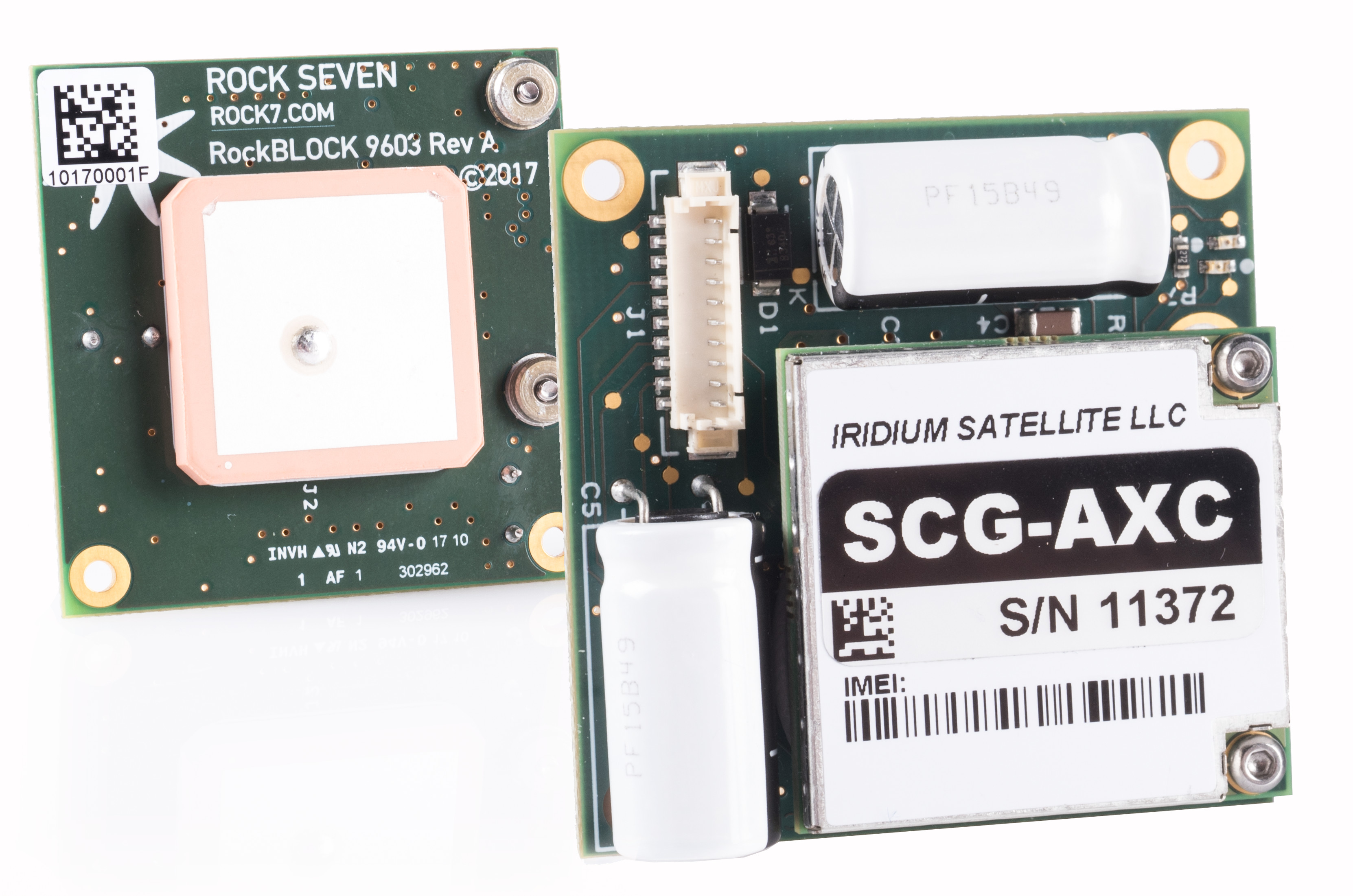 The RockBLOCK 9603 allows you to send and receive short messages from anywhere on Earth with a clear view of the sky. It works far beyond the reach of WiFi and GSM networks. Maybe you want to transmit weather information from mid-ocean? Or use it to control your robot in the middle of the desert? Perhaps you need to communicate in an emergency, when other networks might not be available? RockBLOCK can help you.
The RockBLOCK 9603 is the smaller version of our standard RockBLOCK Mk2. It has the same capabilities, but is specifically designed to be as small and light as possible. The RockBLOCK 9603 is targeted primarily at systems integrators and product developers where space inside their enclosure is at a premium.
How it Works
The RockBLOCK 9603 has a small form factor Molex connector to link the serial, power and signalling lines to your controller. This may be marginally harder to use for hobbyists than the 0.1″ dot pitch header used on the standard RockBLOCK Mk2 product.
At the heart of the RockBLOCK 9603 is an Iridium 9603 modem. The RockBLOCK 9603 hosts the modem and provides it with an internal patch antenna, and its power supply requirements. It exposes the modem's serial interface via a breakout connector over serial, and also offers an SMA connector for external antenna usage.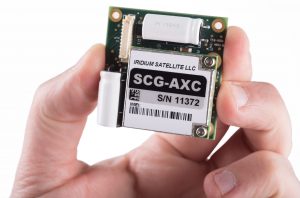 Technical Specifications & Features
Powered By: Direct Header Connector, 5v

Built in Antenna: Yes (or use included SMA connector for external antenna)

Transmits Using: Iridium

Weight: 36 grams including antenna

Size: 45.0 x 45.0 x 15.0 mm

Waterproofing : RockBLOCK 9603 is Not Waterproof.

Ideal For: Integration Into Existing Devices