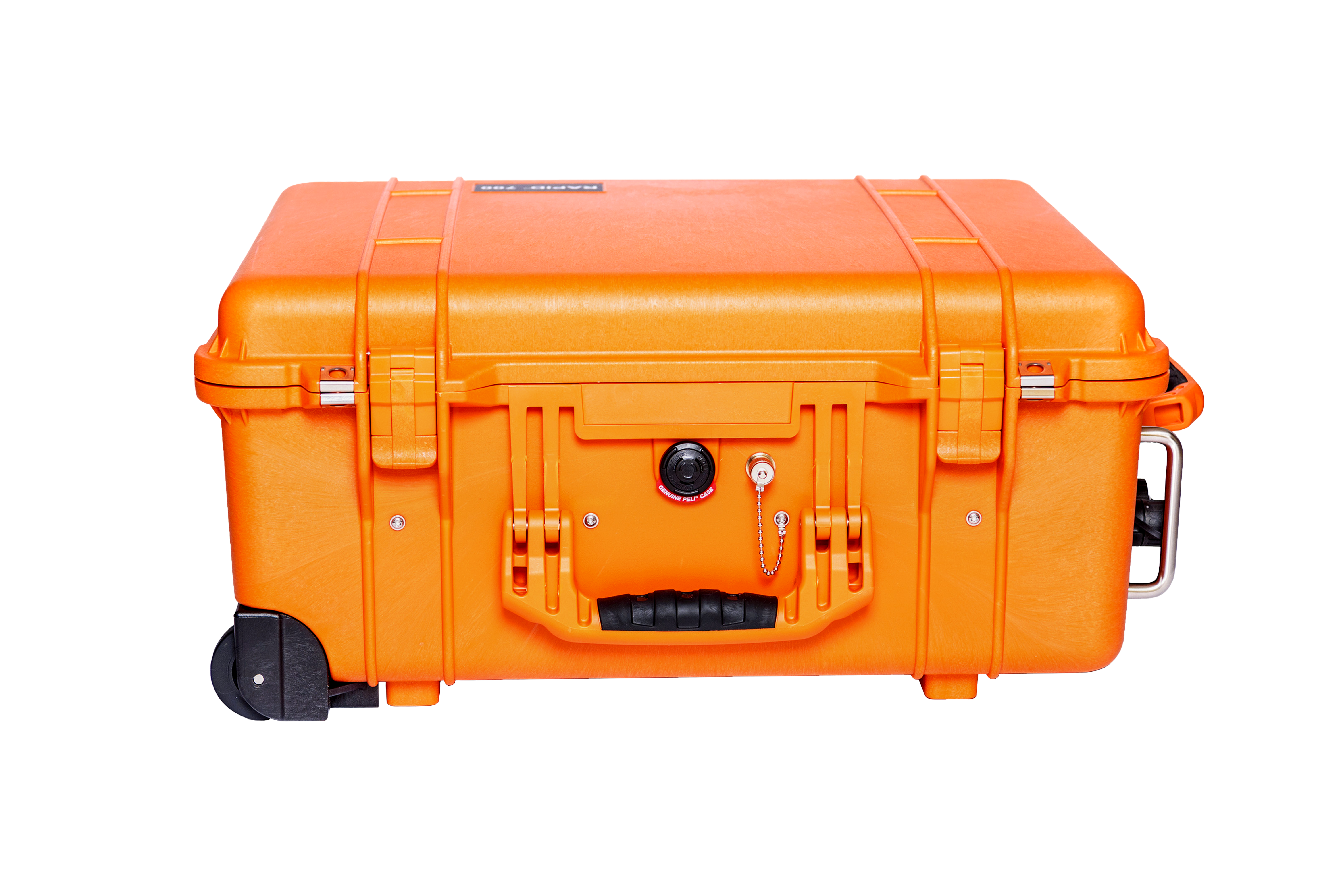 RAPID 700 Portable Wi-Fi Hotspot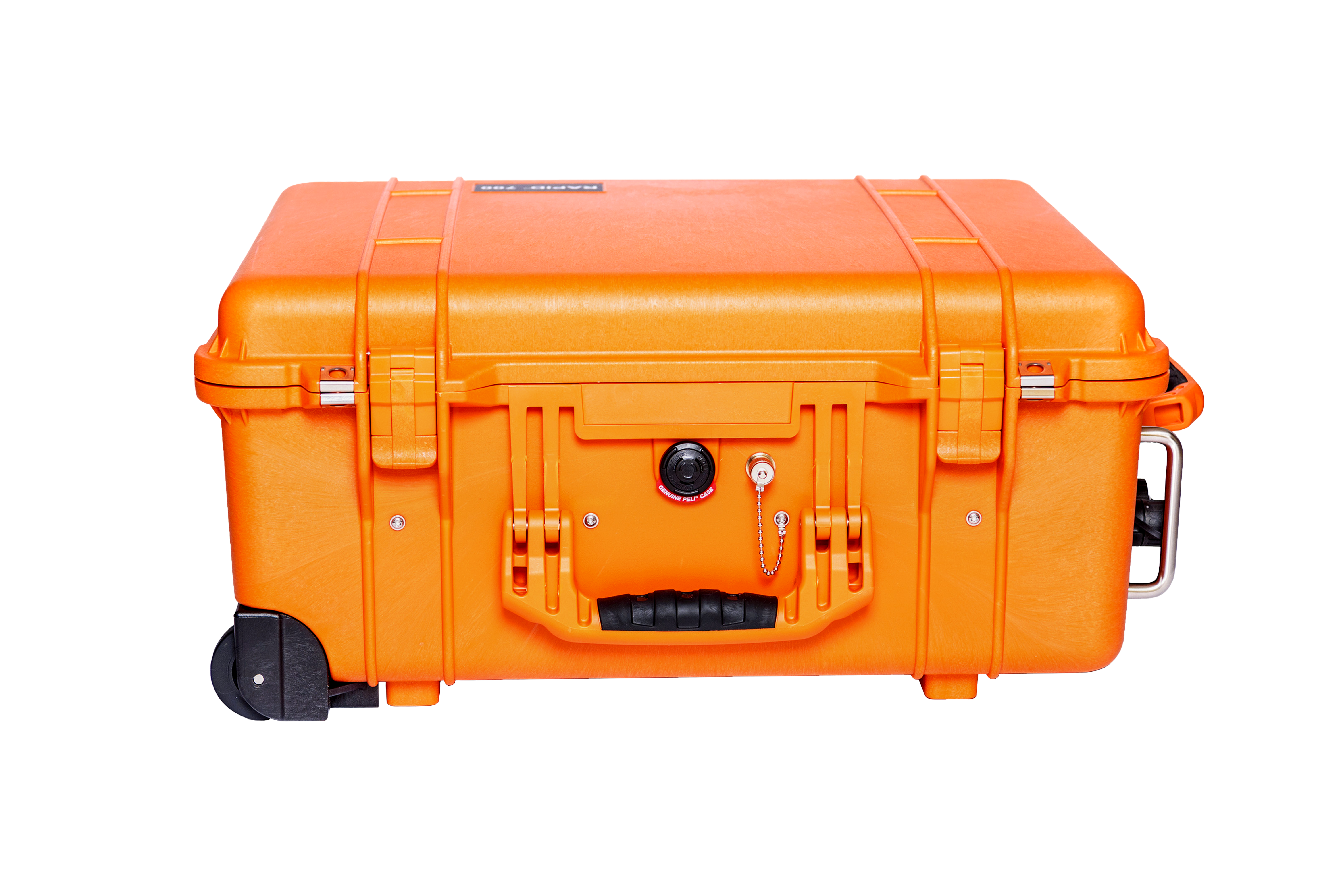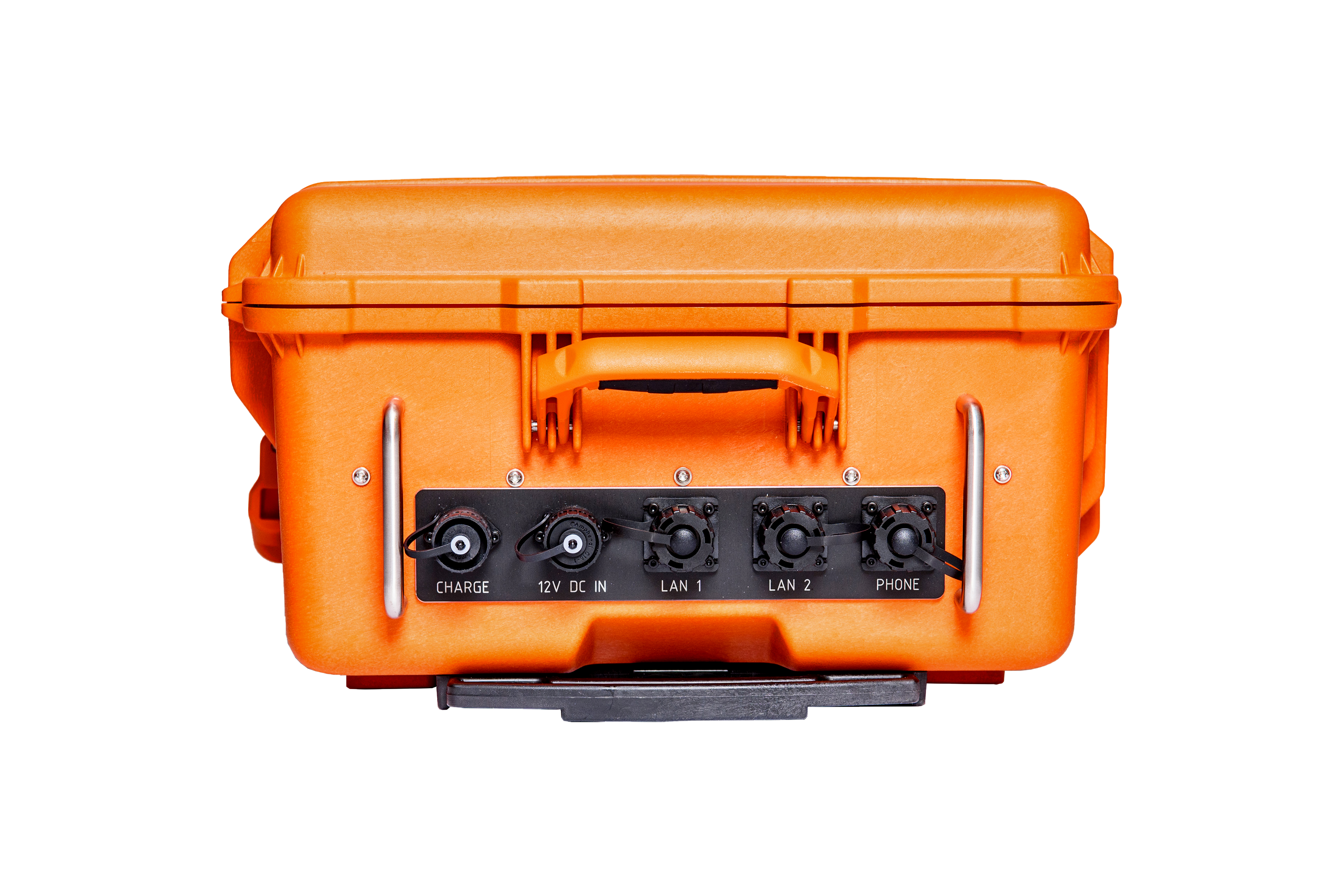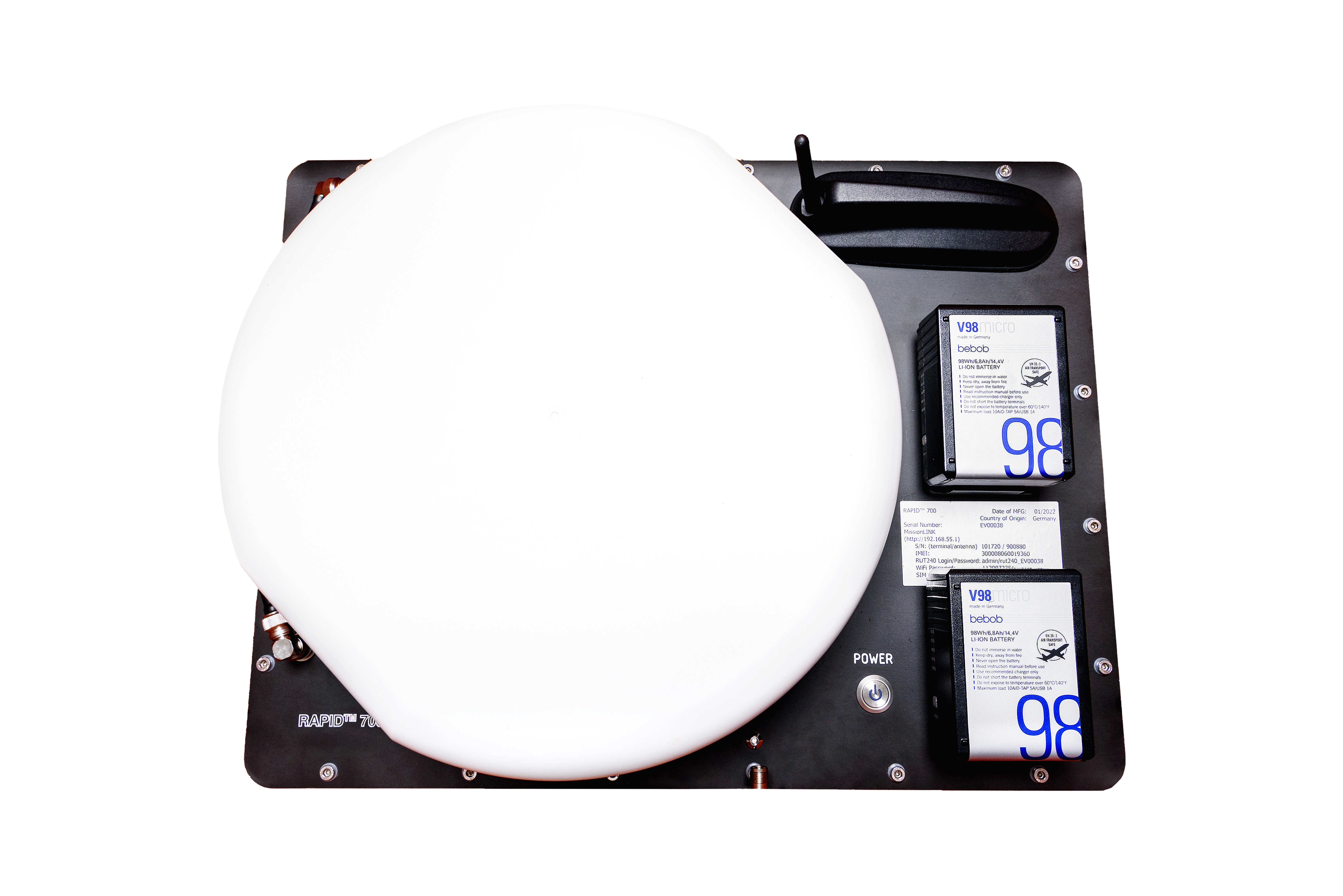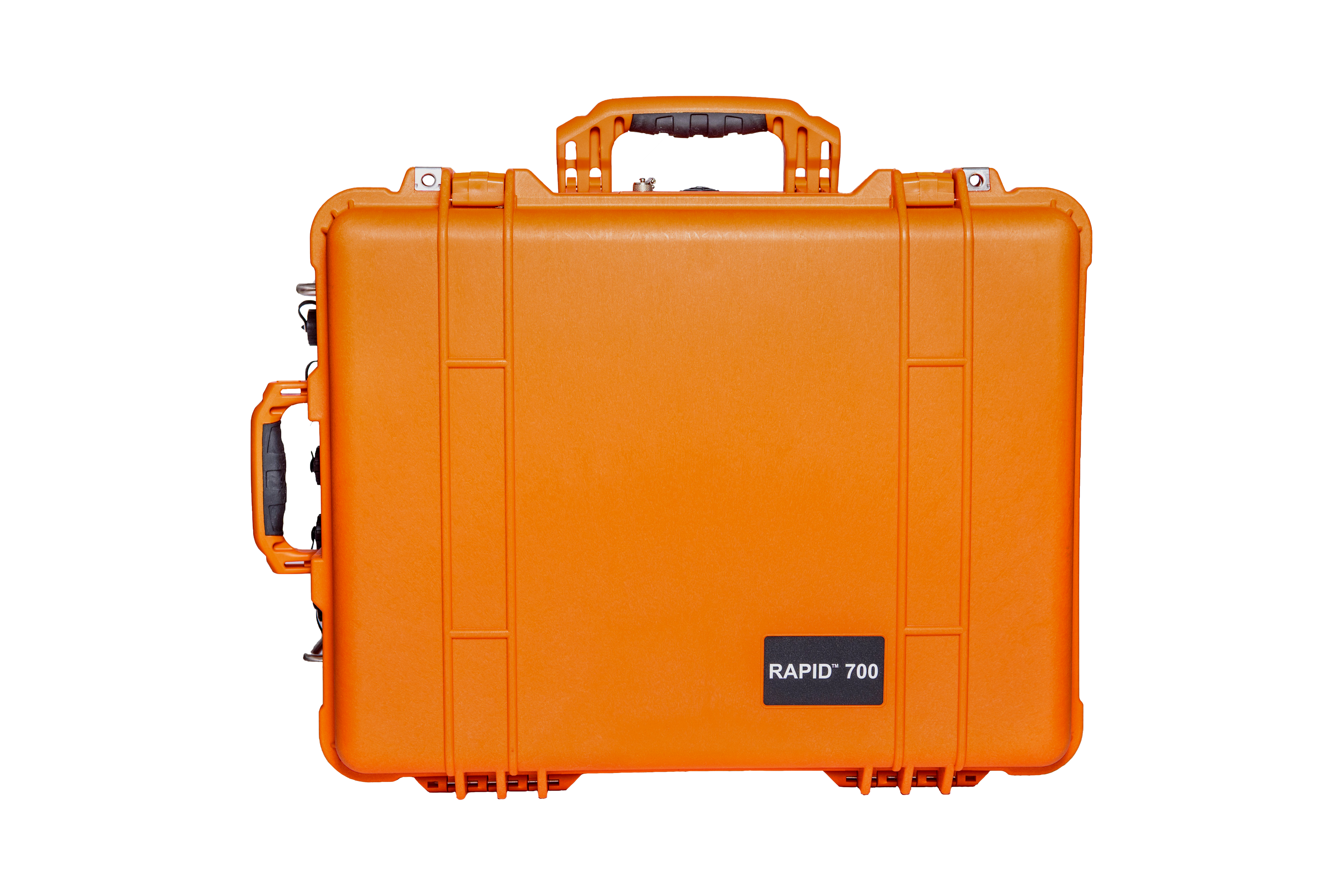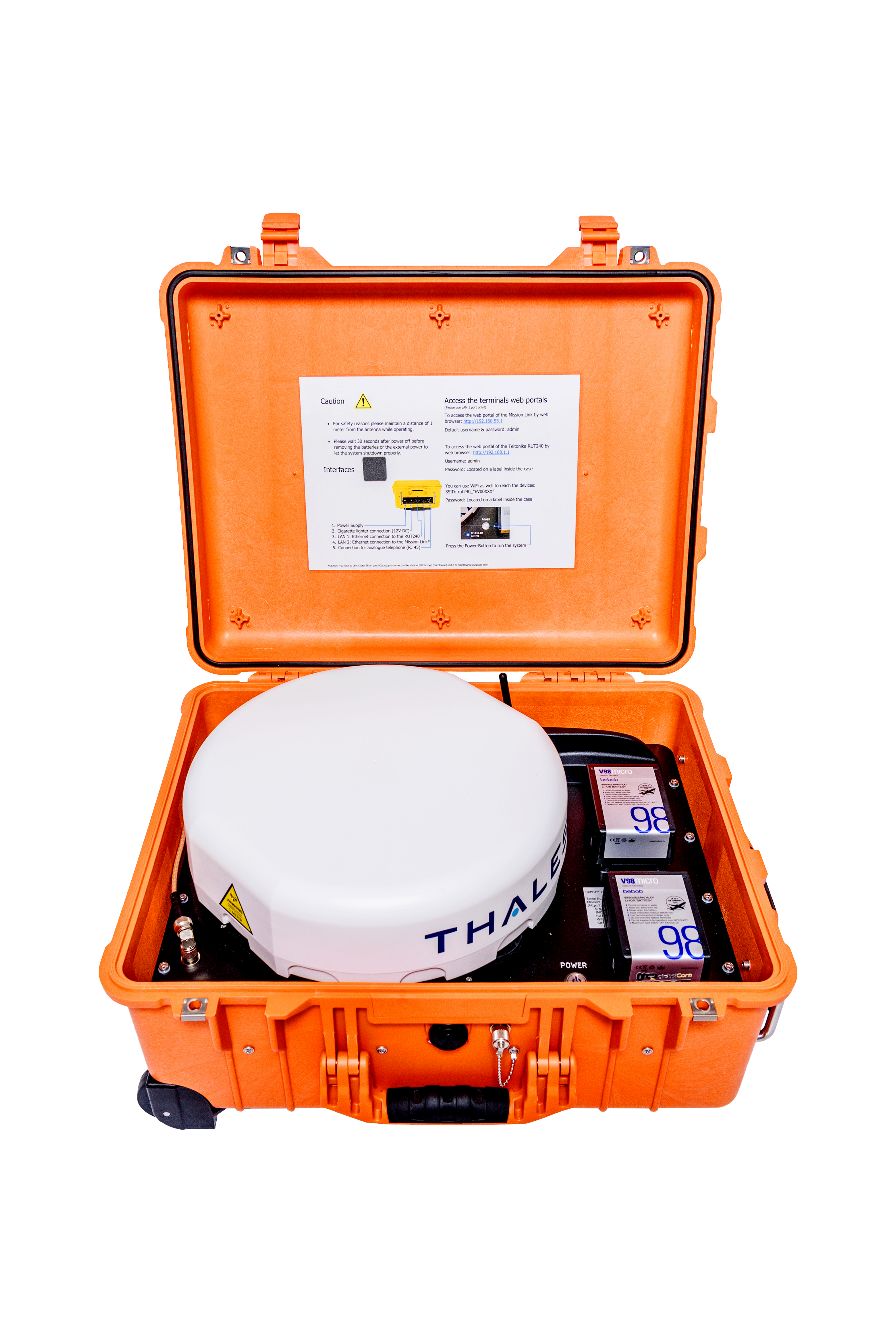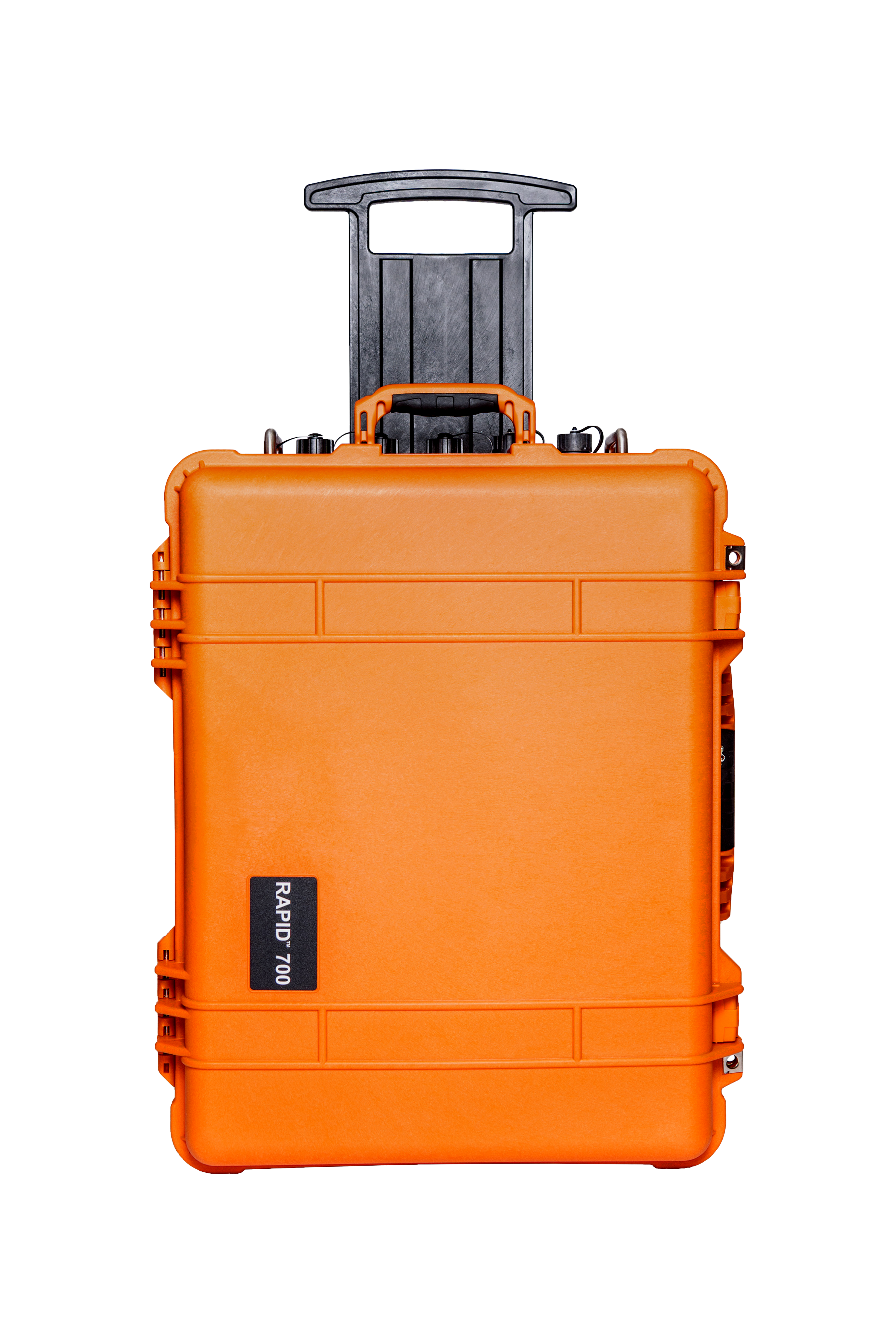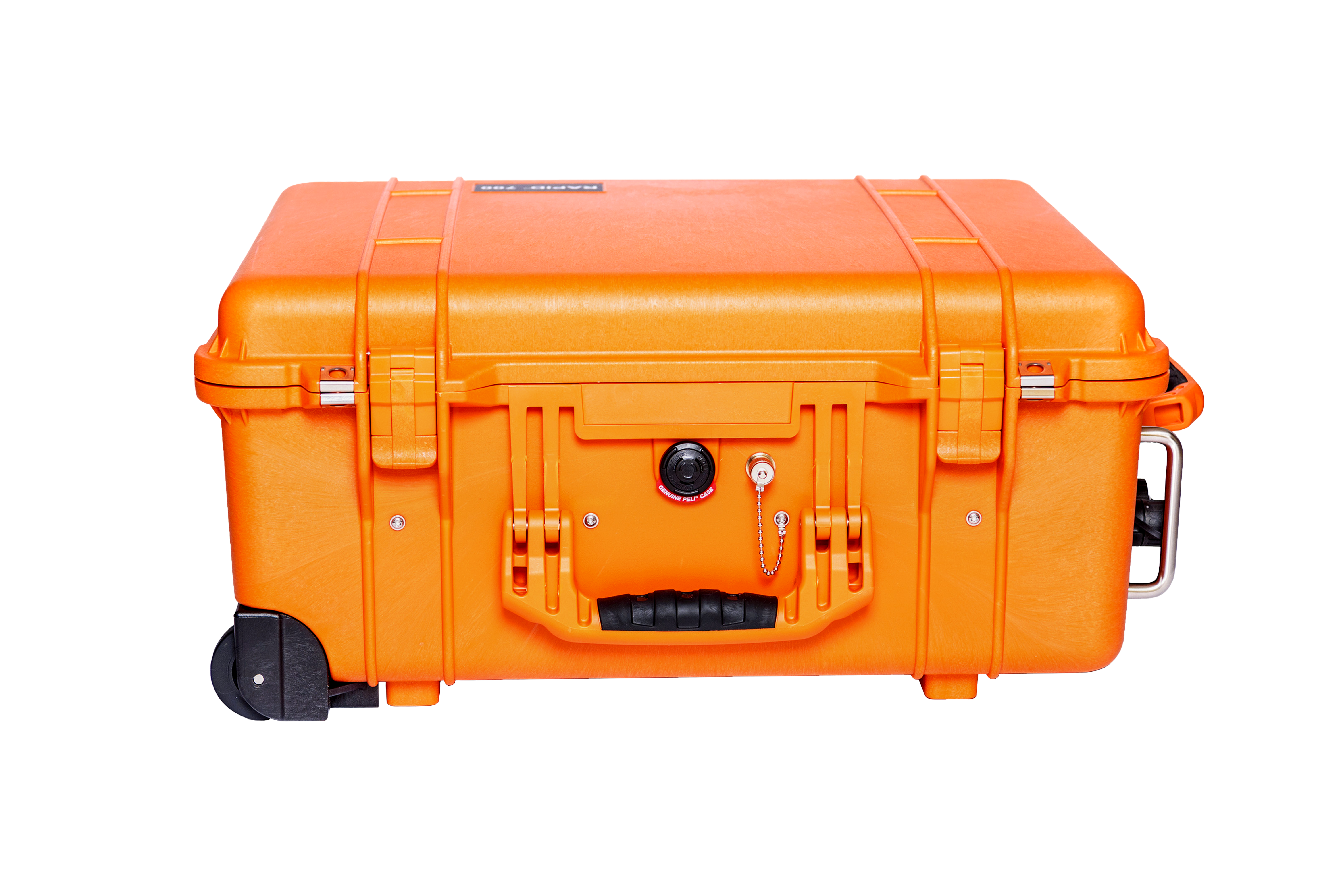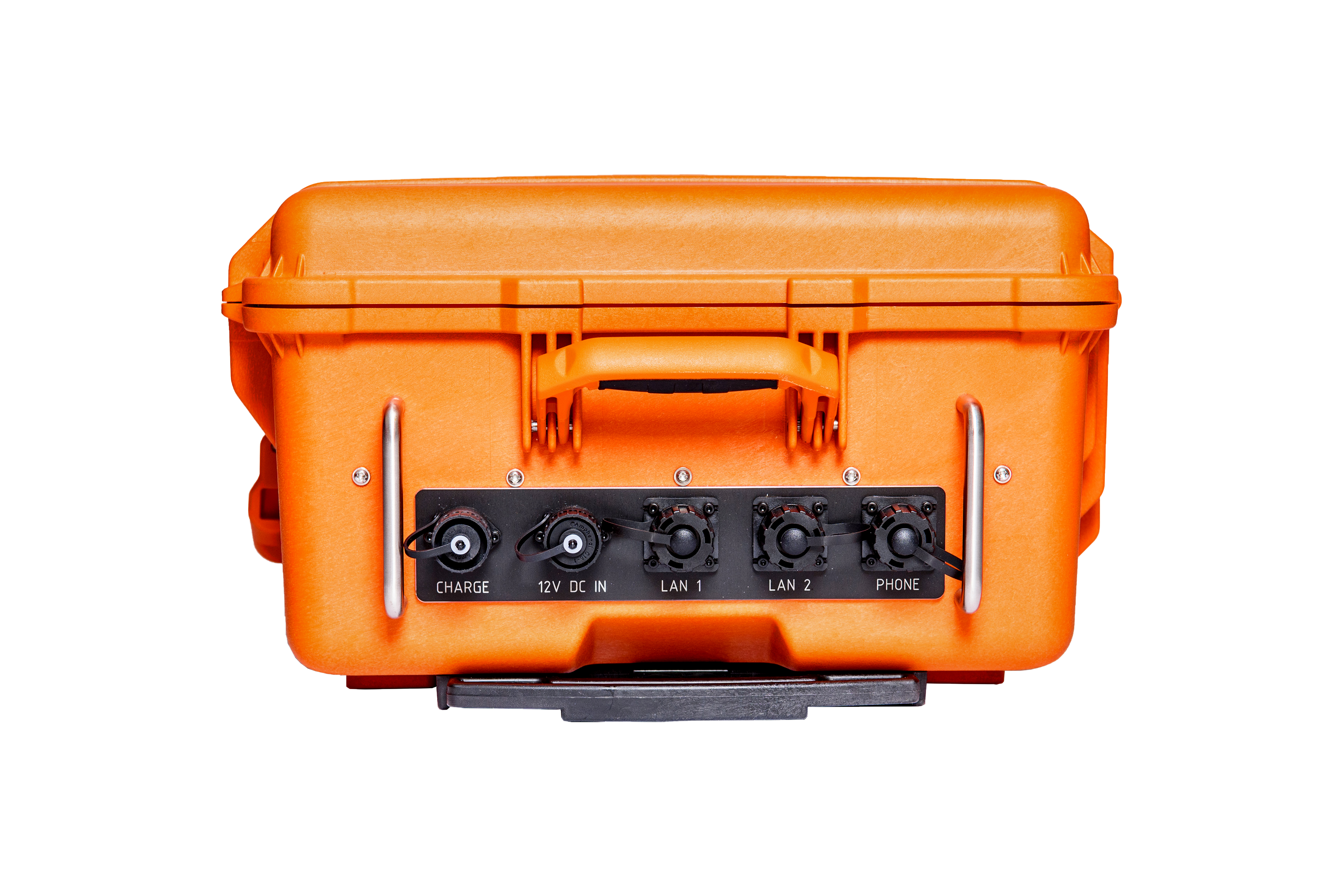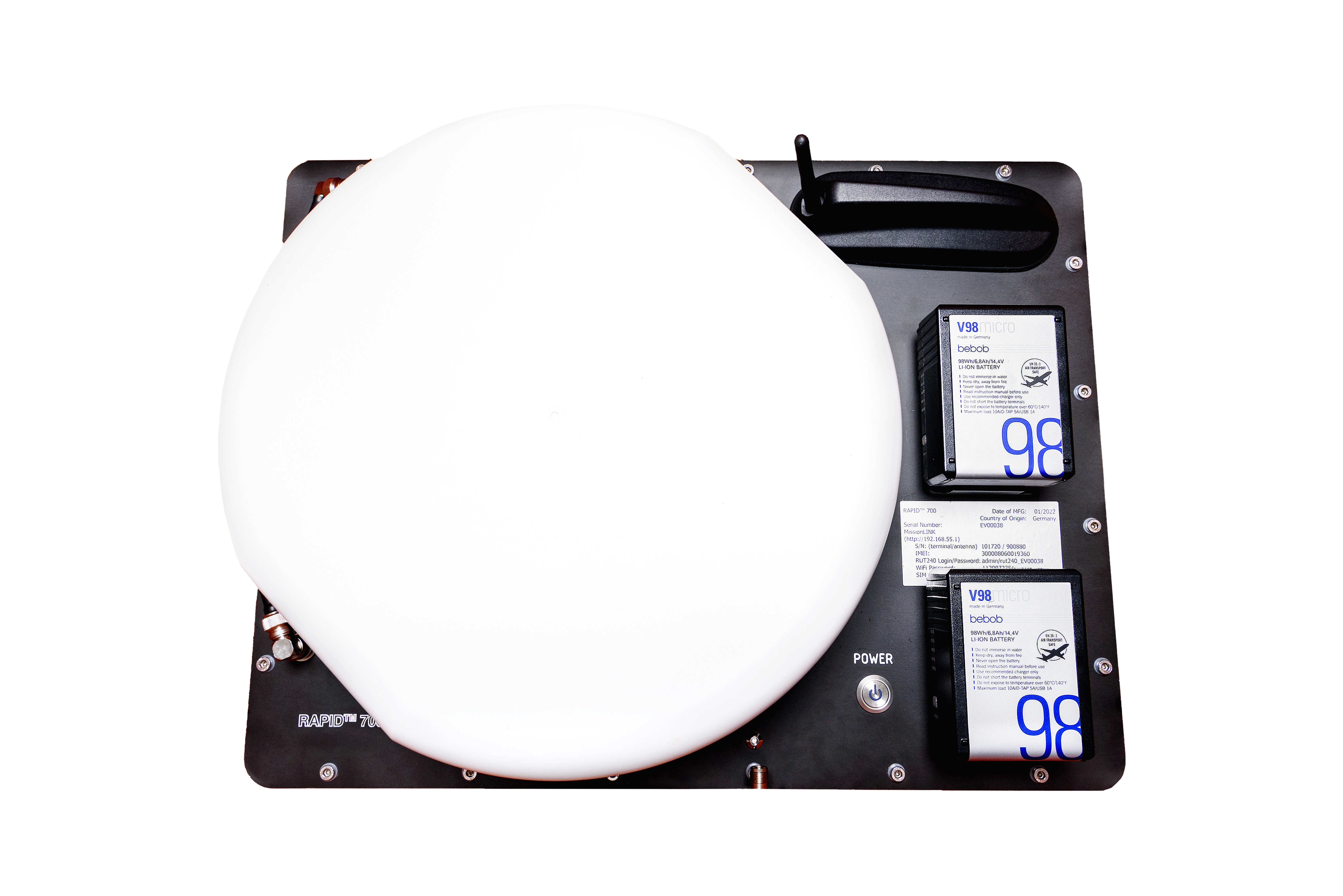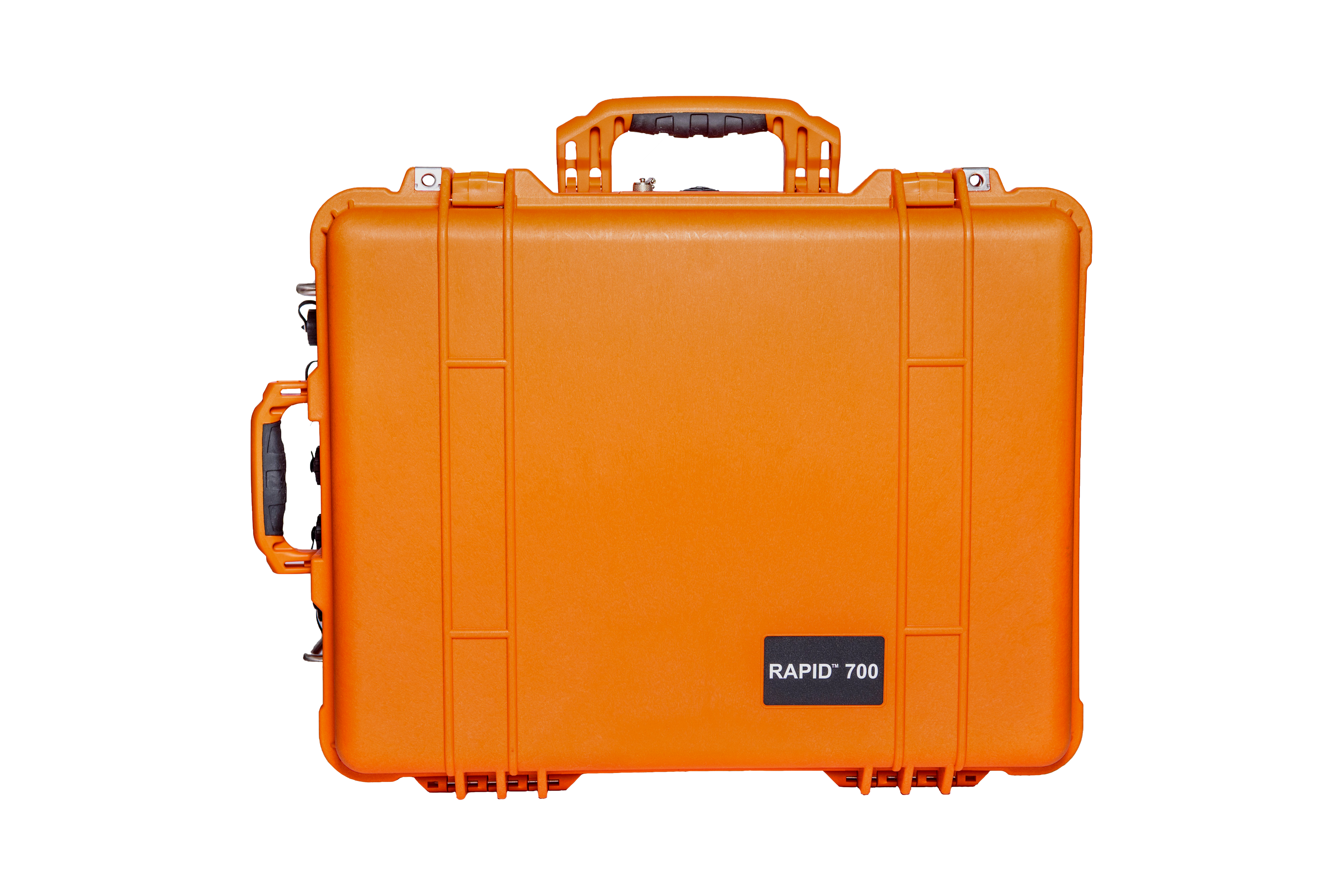 RAPID 700 Portable Wi-Fi Hotspot
---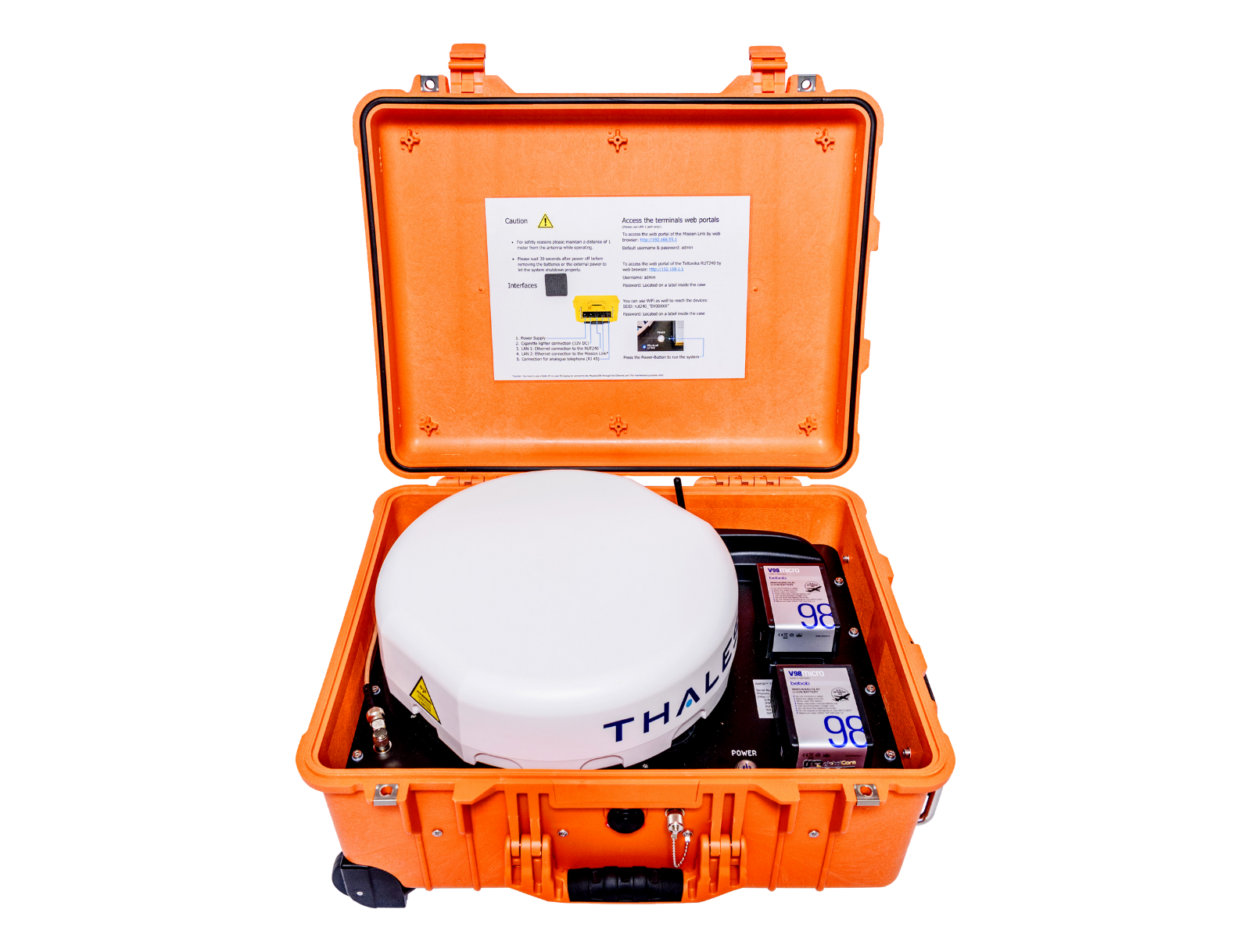 An Advanced, Truly Portable Hotspot Solution
Designed for the Iridium Certus 700 service, RAPID 700™ provides seamless global connectivity. Optimized for grab-and-go use and remotely configured by globalCom, this CoTP and DRIVE CoTM ready solution was designed for teams and individuals who need to remain on the grid from anywhere.
CASE CONTENTS:
Peli Case 1560
Thales MissionLINK 700
Teltonika RUT 955
High gain Wi-Fi antenna
SharkFin 4in1 antenna (LTE, diversity, Wi-Fi, GPS)
QC3.0 USB + PD USB Type-C Fast Charger
2-bay hot-swappable battery charger with BatteryProtect
AC & DC chargers
3m vehicle cable
External TNC port for DRIVE
3m ethernet cable
2 x 98Wh / 6.8Ah batteries
Quick start guide
Features
Explore RAPID 700 features.
Smart, Hot-Swappable Batteries
Detachable 98 Wh micro V-Mount batteries
Swap batteries without interruption for off-grid operation
Charging level & health indicator
All-in-one rolling case
Airline checkable
Allowed as hand luggage (batteries must be carried in hand luggage)
USB Charge & Digital Voltmeter
QC 3.0 USB + PD USB Type-C fast charger
Easy-to-reference digital voltmeter
Detachable mag mount antenna for a dynamic range of deployment solutions
Built-in global LTE modem
Easily insert local LTE SIM
Seamless fail-over from terrestrial to Iridium Satellite Network
OTA support & configuration
Black
Yellow
Silver
OD Green
Desert Tan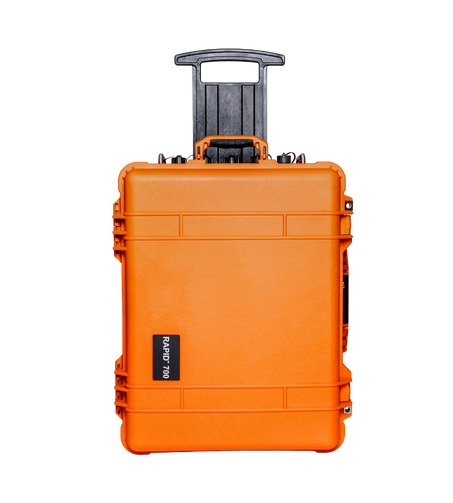 Product Specifications and Certifications
IP-67
NATO STANAG 4280
Defensive Standard 81-41
MIL-STD-810G