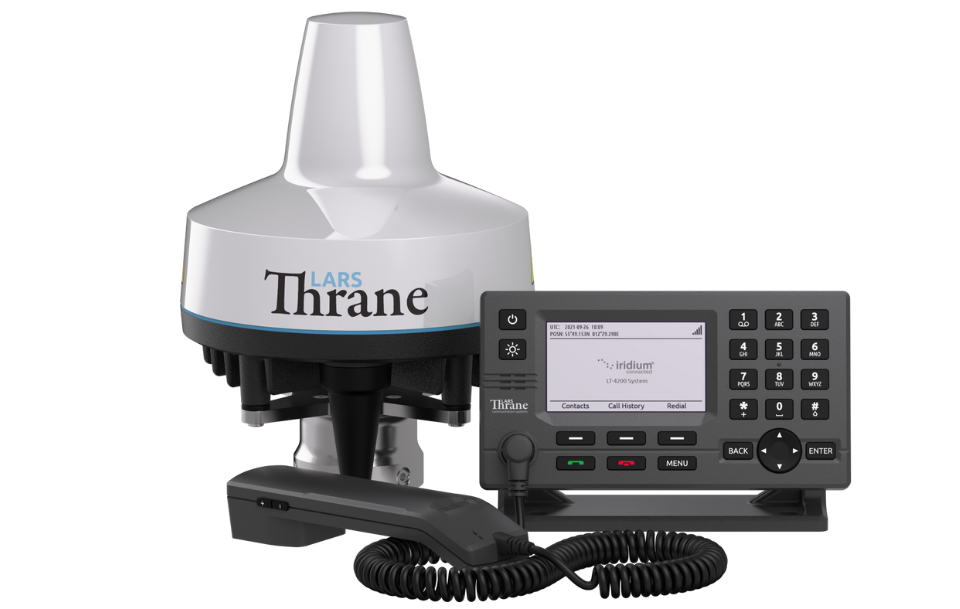 LT-4200L Satellite Communications System For Land

Manufacturer : Lars Thrane A/S
3 x high-quality voice channels

IP-data: 176 kbps (up) / 176 kbps (down)

High-performance GNSS/GPS receiver

Single-antenna cable solution (up to 150m)

Firewall & user authentication for high level of security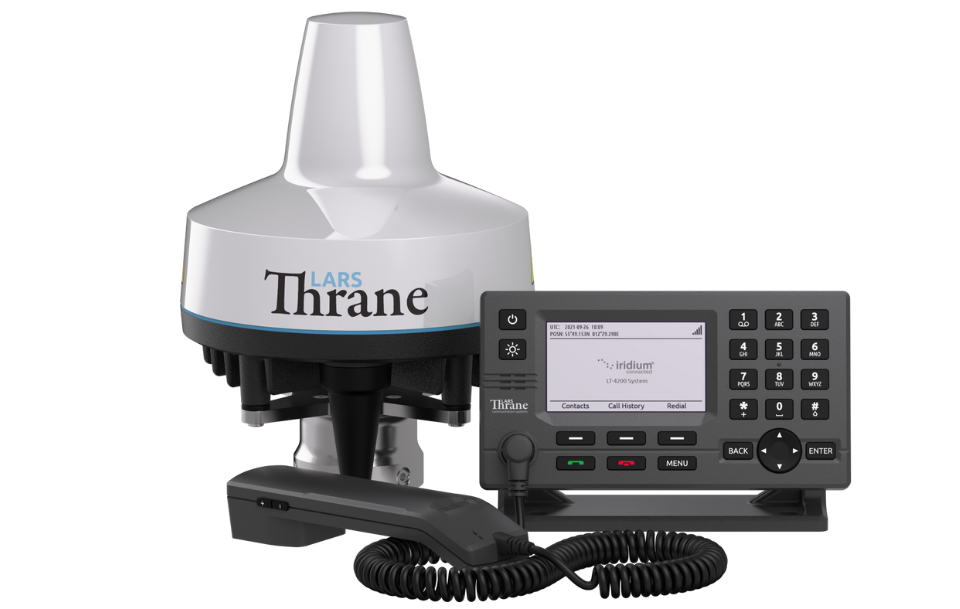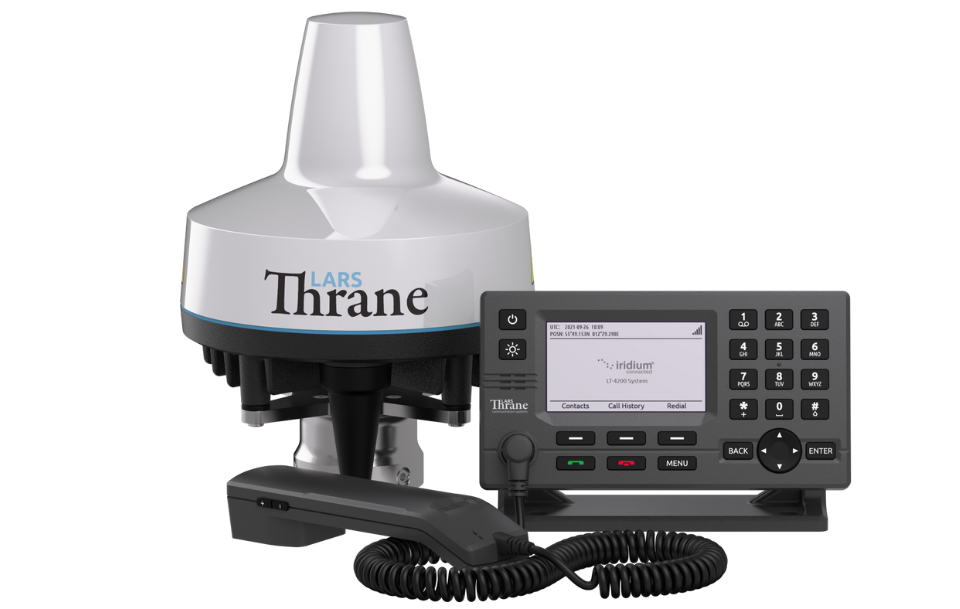 LT-4200L Satellite Communications System For Land
---
3 x high-quality voice channels

IP-data: 176 kbps (up) / 176 kbps (down)

High-performance GNSS/GPS receiver

Single-antenna cable solution (up to 150m)

Firewall & user authentication for high level of security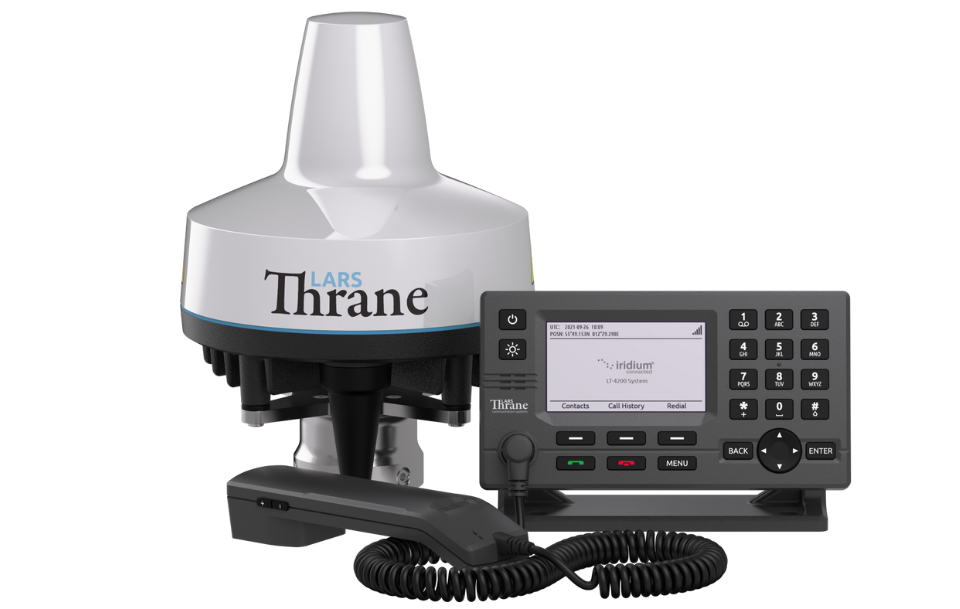 The Perfect SATCOM Product For Fixed Installation
The LT-4200L Satellite Communications System is a land mobile satellite communication system designed for fixed installation only. The system has voice and data capabilities with 100% global coverage provided by the Iridium® Network. LT-4200L consists of a control unit, antenna unit, handset, and cradle—and offers 3 high-quality voice channels and IP-data 176 kbps (up) / 176 kbps (down).
Features
3 x High-Quality Voice Channels
Three voice calls can be simultaneously active if they are run on different voice lines. The system can be set up to use one or two voice lines. The voice lines are configurable and can be set up to cover multiple phones.
IP-data: 176 kbps (up) / 176 kbps (down)
The system has built-in IP Data which can reach max speeds of 176 kbps (up) and 176 kbps (down)—allowing easy access to a stable data connection. Data can be set to Always On or Manual Start/Stop for ease of use.
Single-Antenna Cable Solution (150m)
A single coaxial cable connects the control unit with the antenna unit. Using a standard coaxial cable, up to 150m of separation between the units can be obtained, giving freedom to mount the antenna unit in the best possible location, with free line of sight to the Iridium satellites.
Support For External SIP Handsets
Supports external SIP PABX and SIP handsets. Configure up to 8 external SIP handsets.
Firewall & User Authentication
Built-in outgoing firewall allows the user to configure the system to only allow specific network traffic. This feature permits the user to block outgoing network traffic so that IP data is only used for warranted actions. The system has built in user authentication—ensuring a high level of security.
Web Server For Config & Maintenance
Built-in Web server with user authentication allows easy configuration and maintenance.
Product Specifications and Certifications
| | |
| --- | --- |
| Mechanical | |
| Iridium Embedded Technology | Iridium Certus 9810 Module |
| General | |
| Control Unit, Weight | 0.67 kg (1.48 lbs) |
| Control Unit, Dimensions | 224.0mm x 120.0mm x 70.0mm |
| Control Unit, Temperature, Operational | -15°C to +55°C (+5°F to +131°F) |
| Control Unit, IP Rating (Dust & Water) | IP32 |
| Control Unit, Input Power | 24 VDC (8 A) |
| Antenna Unit, Weight | 3.70 kg (8.16 lbs) |
| Antenna Unit, Dimensions | 238.7mm x Ø224.6mm |
| Antenna Unit, Temperature, Operational | -40°C to +55°C (-40°F to +131°F) |
| Antenna Unit, IP Rating (Dust & Water) | IP67 |
Iridium Certification
CE
FCC
ISED
RED
RoHS 2