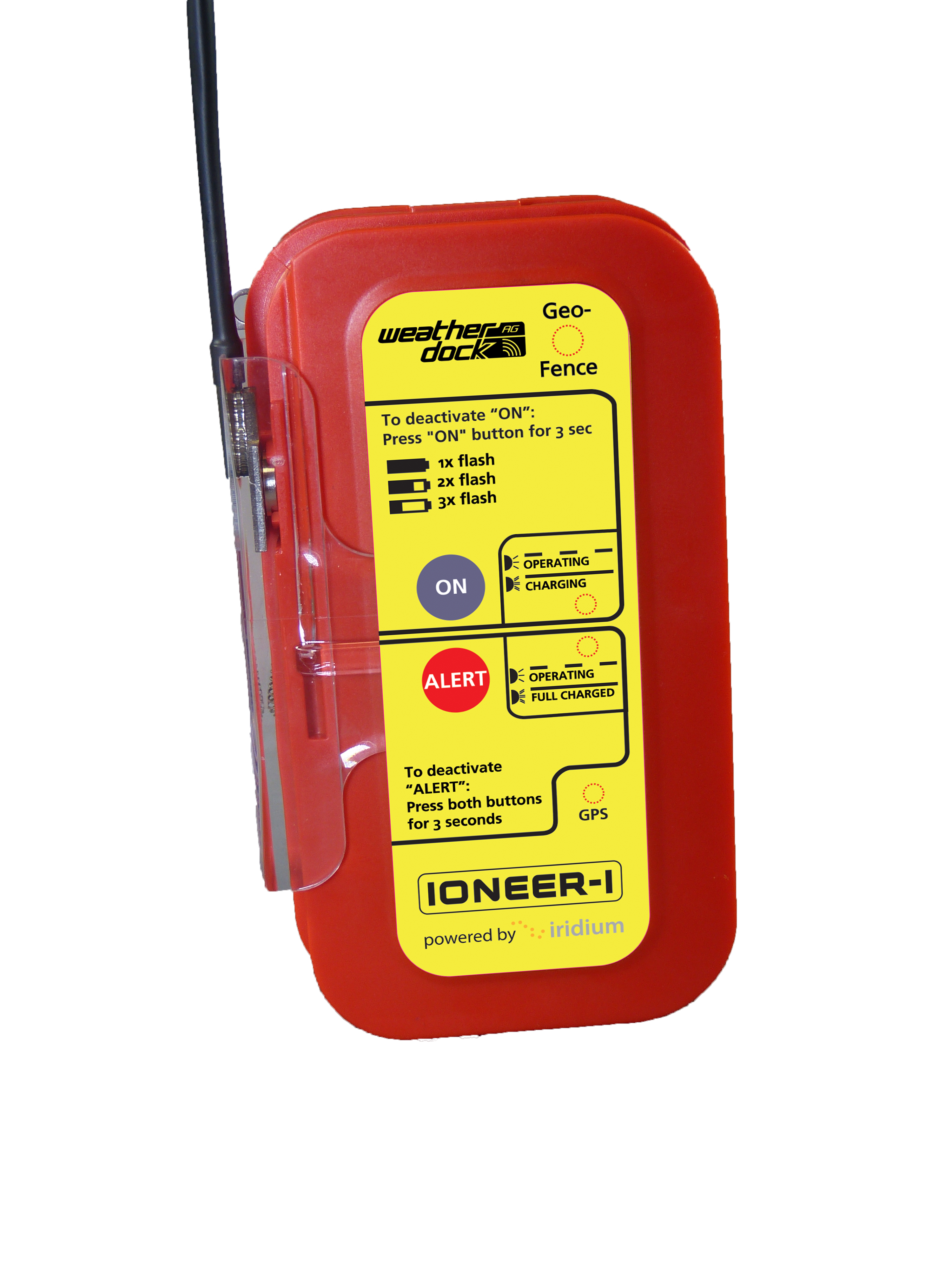 Ioneer-I A19401

Manufacturer : Weatherdock AG
Model : ZL1000
Real-Time Tracking and Alerting with Reliable Position Reporting Available 24/7

'Over the Air' Bi-directional Iridium® Communication in Addition to VHF Communication

Unlimited Traceability Available for Best Monitoring Results

Additional 'Push-to-Alert' Button

Intelligent Tamper-Proof Solution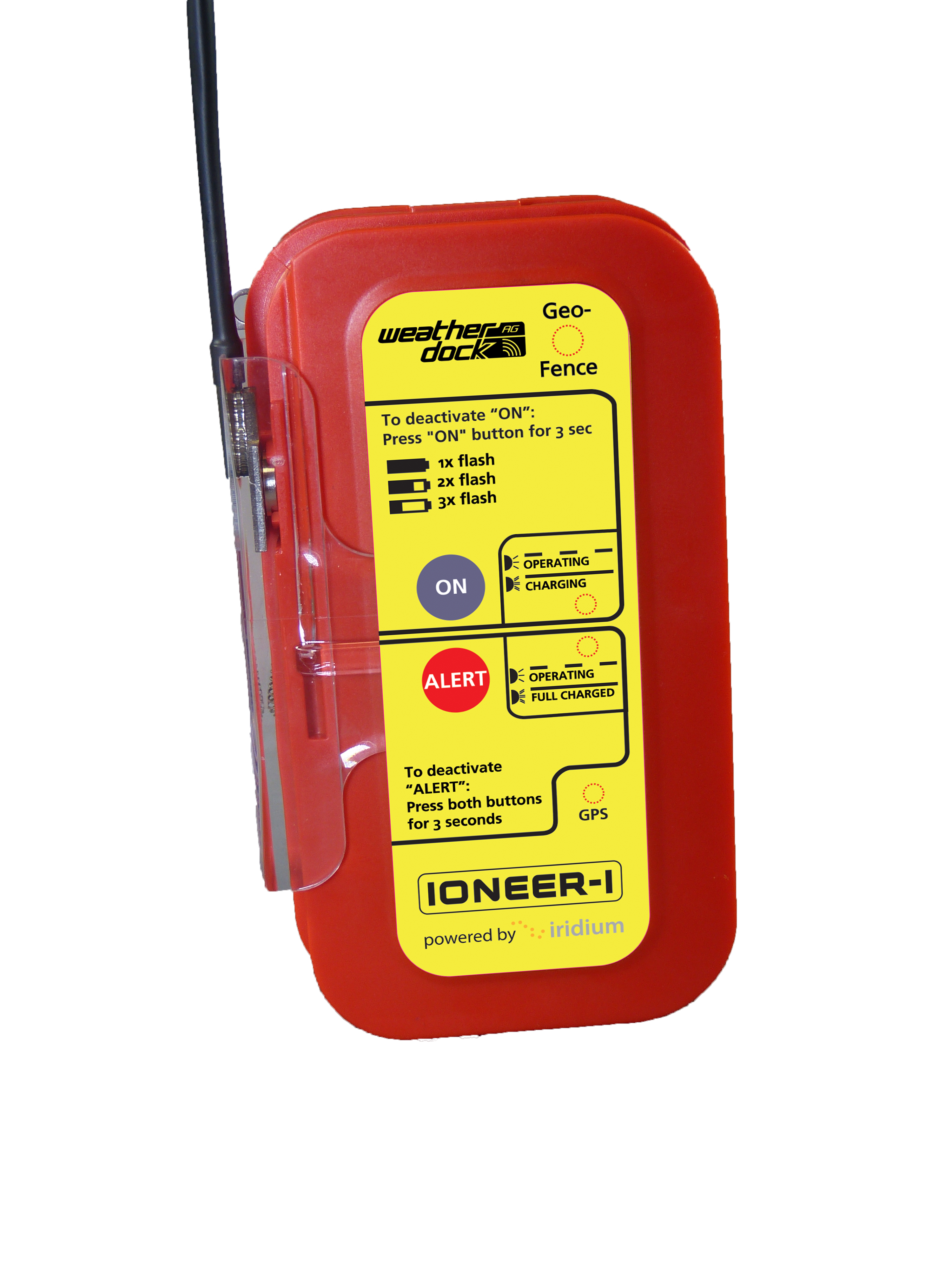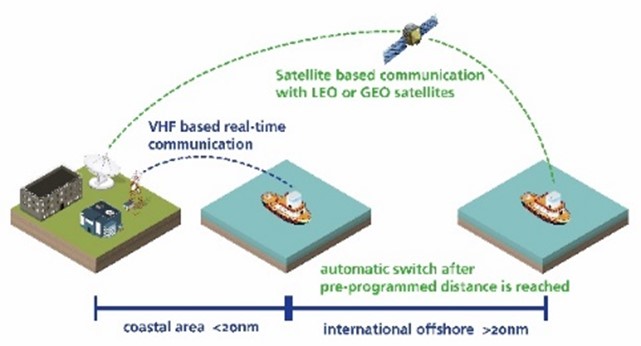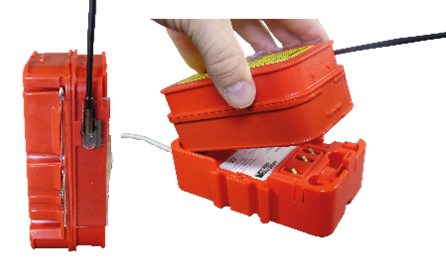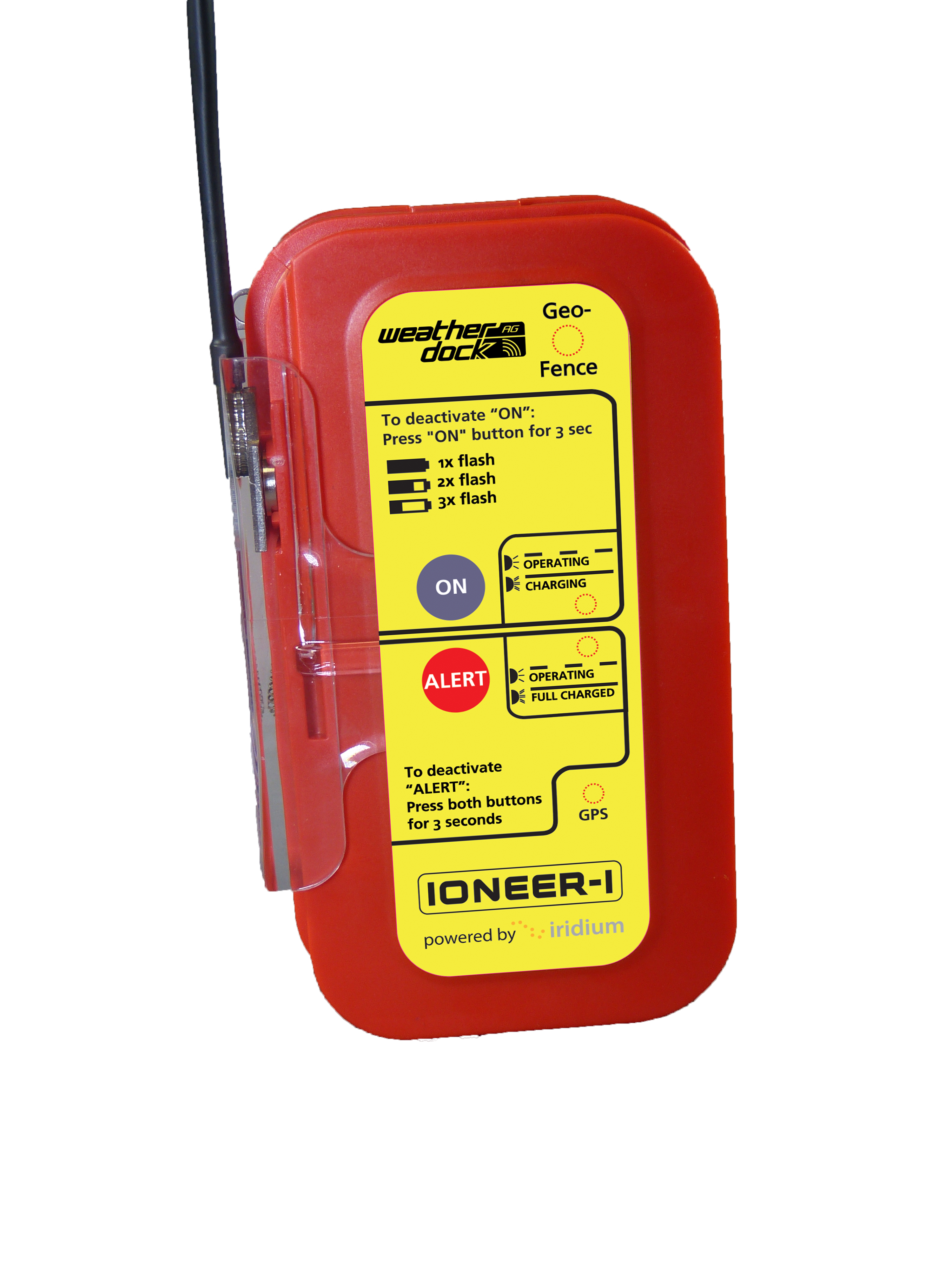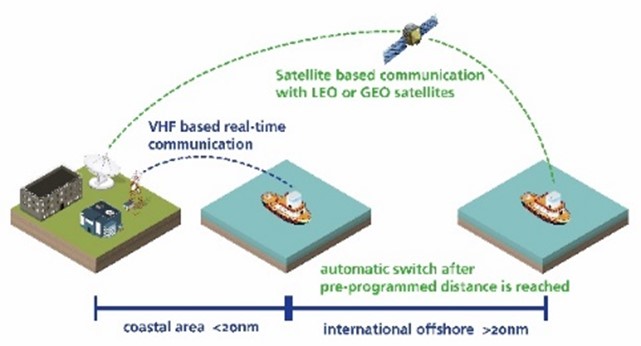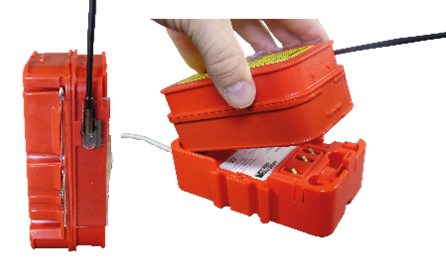 Ioneer-I A19401
---
Real-Time Tracking and Alerting with Reliable Position Reporting Available 24/7

'Over the Air' Bi-directional Iridium® Communication in Addition to VHF Communication

Unlimited Traceability Available for Best Monitoring Results

Additional 'Push-to-Alert' Button

Intelligent Tamper-Proof Solution
Compact and Robust
Maritime Solution
The IONEER-I locator beacon is dedicated to a various number of applications. Whether for persistent position reporting and locating via VFH and/or Iridium®, for bi-directional communication within the Iridium® network or for working as an Iridium® bridge for terminal mobile devices connected via Bluetooth® LE with the IONEER to communicate into the Iridium® network.
The position reporting and locating can be done on regular or customized VHF frequencies to an onshore receiver station, e.g. fishing fleet headquarter for monitoring the fleet vessels. Via the Iridium satellite network the same position reporting can be forwarded to a server-related IP address. It is possible to switch from VFH based reporting to Iridium based reporting depending on the shore distance. In the event with no VFH communication possible, the IONEER switches pre-programmed to Iridium reporting. By means of the bi-directional 2-way-communication via Iridium satellite network it is possible to do a lot of 'Over the Air' communication and parameterization. In addition to the position reporting there are more figures and status quo of interest to be read out and broadcasted.
Seawater, oil, UV-light and shock resistance will round off the high quality performance of the IONEER.
Unlimited Traceability
The IONEER system allows persistent locating and monitoring of vessels or other moving objects in all areas via VHF technologies. Compact and robust, the IONEER offers a very high battery lifetime of 200 hours persistent position reporting (within a 5 min interval).
The range of terrestrial VFH broadcasting can be pre-defined by software. As soon as a pre-programmed distance from the coastline is overrun, the IONEER unit switches automatically into SAT-Comm
Bi-directional Iridium® SAT-Comm
'Over-The-Air' communication and parameterization can be done bi-directional: Ship-to-SAT-to-Shore and vice versa
Additional 'Push-to-Alert' Button
By triggering the alert button, additional to the regular position report a standardized maritime emergency message or optional GMDSS message will be sent out to every vessel in the near vicinity
Coastal Security and Fleet Management
Real-Time-knowledge of 'who and where' is critical in administration of coastal fishing fleets and coastal border security issues. By transmitting the unit ID and additional names, identifying is easy
Using the IONEER programming software the creation of restricted or no-entry zones is possible for best possible monitoring of fleet vessels
Using your smartphone or other terminal mobile device, it is possible to provide key figure status quo of the vessel, e.g. engine temperature or fuel level, and daily fishing reports with the app
The IONEER is ready to store waypoints of thousands of nautical miles for better transparency of areas of activity according to the IUU guidelines
The IONEER unit can be individualized by means of pre-programming additional data e.g. ship name, type of vessel and area of activity into the unit for transmission
Intelligent Tamper-proof Solution
If the unit is stolen or tampered, a special information message is sent to the shore based receiver station and via Iridium® to the dedicated IP server address
Various Power Supply Solutions
Charge your device via the Li-Ion battery charging station, using a fixed solution like a vessel generator / battery, or utilize the solar panel for charging
Product Specifications and Certifications
| | |
| --- | --- |
| Mechanical | |
| Dimensions (L x W x H) | 130mm x 70mm x 30mm |
| Weight | 380 g |
| Environmental | |
| Operating Temperature Range | -10 to +55 ℃ |
| Storage Temperature Range | -30 to +70 ℃ |
| Ingress Protection | IP67 |
| Network | |
| Additional Networks | Global Navigation System, VHF-based AIS connectivity, Bluetooth LE Connectivity to App Up to 20m Range |
CE
Iridium Approved
 IEC 62287-1
IEC 61097-14
IEC 60945
ITU-R M.1371-5
IMO Res. MSC.246(83)
IEC 61108-1