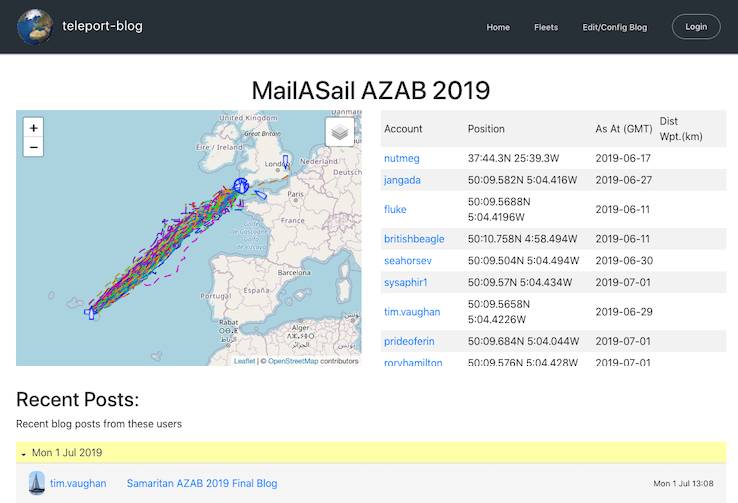 Teleport-Blog
Optimized Low Speed Internet Connection for Blog Postings

Post Social Updates, Stories, Pictures, GPS Trails

Post Multiple Blogs at Once into a Fleet

Easy to Integrate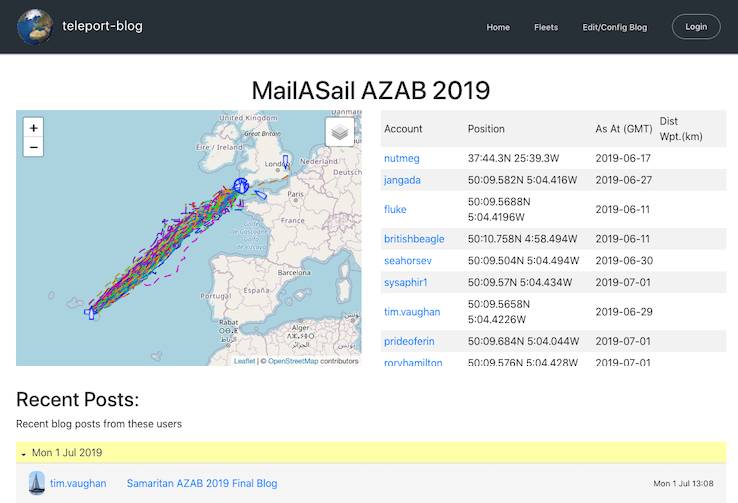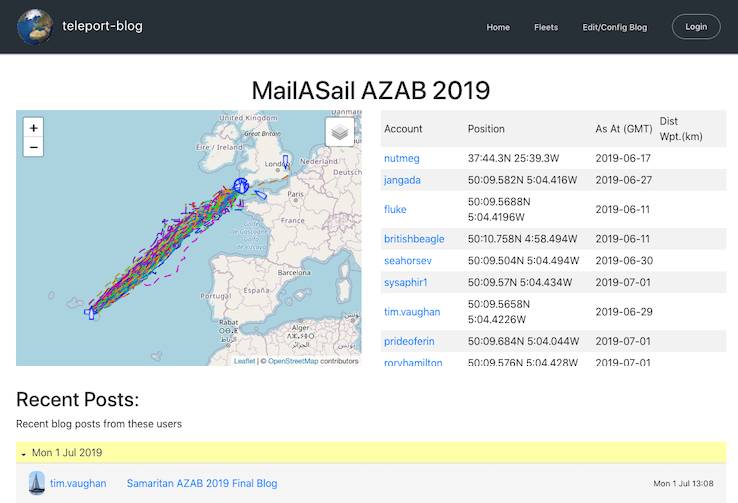 Teleport-Blog
---
Optimized Low Speed Internet Connection for Blog Postings

Post Social Updates, Stories, Pictures, GPS Trails

Post Multiple Blogs at Once into a Fleet

Easy to Integrate
Blogging On the Move
MailASail's Teleport-Blog is a blogging system optimized for users on low speed internet connections, but who still want to post social updates, stories, pictures, GPS trails and more. Updates are primarily posted via email (and SMS), which means compatibility with almost every device and easy updating even over satellite links. Teleport-Blog integrates photos, GPS position tracking and allows personalization of the layout of each post. Multiple blogs can be grouped into a "fleet" for large events or races, allowing the audience at home to follow and experience your adventures as they happen.
Easy. Cost Effective.
Update your blog via email (and SMS) and captivate your audience with up-to-date details and photos. Add positions to the moving map on your 'home page' to draw a trail. Easy to update and also supports automatic updates via your Iridium Extreme® or Iridium GO!® device.
Blogging with Integrated GPS Tracking
GPS positions can be given for each post
Additional GPS position trails can be posted separately from blog posts
Takes position reports from Iridium Extreme and Iridium GO!
Easily post blog updates via email – work with your preferred device, whether smart phone, tablet or laptop!
Easily incorporate photos with your blog posts – even over Iridium handheld devices
Simple to use, cost effective blogging to keep friends and family up-to-date whilst you are away