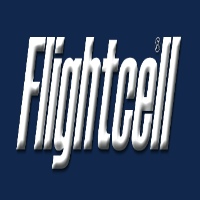 Flightcell International Ltd.
Back in 1995, frustrated that he could not use his cellphone while flying, New Zealand pilot John Wyllie developed a device he called 'Flightcell' - the world's first cellphone to headset interface. Interest in his product was immediate, so John took his invention to the world and has since been at the forefront of aviation communications integration technology, developing the Flightcell Pro and Flightcell DZM systems.
Today there are over 4,000 Flightcell systems in service worldwide, and Flightcell supply numerous high profile customers - such as the U.S. Air Force, Army, Navy, Marines, California Highway Patrol, Texas Department of Public Safety, CAL FIRE, Royal Flying Doctors, Colombian Air Force and the U.S. Department of State - with mission critical cellular and satellite communication and aircraft tracking systems.
LOCATIONS
Flightcell International Ltd.