Disaster Preparedness & Relief
PREPAREDNESS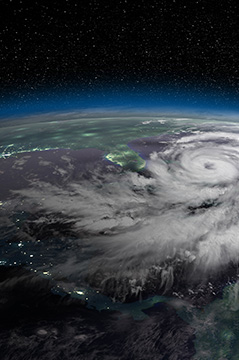 When disaster strikes, Iridium is there. We are proud to help prepare communities for natural disasters and other emergencies, and assist in relief efforts after tragedy has struck. Through our disaster preparation education, satellite communication trainings, emergency loaner program, and other resources, we are committed to assisting those in disaster-prone or disaster-stricken regions, and the organizations that bravely help rebuild.
---
Be Prepared for Disasters
Did you know…
In 2017, due to Hurricanes Irma and Maria, more than 95% of cell sites were out in Puerto Rico and 77% of cell sites were out in the Virgin Islands.
In 2012, Hurricane Sandy knocked out 25% of the cell towers in the New York City area.
In 2005, Hurricane Katrina, knocked out the terrestrial infrastructure in the coastal areas of Louisiana & Mississippi. The telephone lines of almost 3 million customers were knocked down & more than 25 million calls failed.
We encourage you to have an emergency kit to prepare for and respond to potential emergencies, including natural disasters. The list below includes suggested items to assemble your own emergency supply kit:
Canned food and a can opener
Water, one gallon of water per person per day (for at least three days)
Prescription medication
First aid kit
Cash, traveler's checks and change
Battery-powered or hand crank radio
A list of key phone numbers (family members, local government, roadside assistance, local hotels, etc.)
Important documents (insurance policies, identification, and bank records) in a portable, waterproof container
Portable charger for electronic devices
Flashlight and extra batteries
Moist towelettes, garbage bags and plastic ties for personal sanitation
Blanket
Whistle (to signal for help)
Local maps
Click here to download a printer-friendly version of our Disaster Prep Guide.
---
Communications Preparations
Part of planning for a disaster is making sure you know how you would call for help or communicate with loved ones during an emergency. Reliable communications can make all the difference. We are proud to provide critical connectivity that operates reliably, effectively, and efficiently – especially when traditional systems cannot. If you have a satellite phone, make sure to test it monthly.
How to Test Your Satellite Phone
Test your Iridium satellite phone monthly at 00-1-480-752-5105.
Keep your satellite phone charged and detach the battery before you put it in storage, so the battery doesn't drain.
Place calls in an unobstructed outdoor area with a clear view of the sky.
Refer to the user guide for proper use and additional instructions.
Register Iridium satellite devices with SOS button (Iridium Extreme®, Iridium GO!®, Iridium Extreme® PTT) for emergency services at net.
Have a solar charger for charging in situations when the electrical grid is damaged. (Example: Solstar)
Have your Iridium Service Provider's phone number for assistance.
Please view the tutorials below for guided support through your satellite phone test.
RELIEF
United Nations International Telecommunications Union (ITU)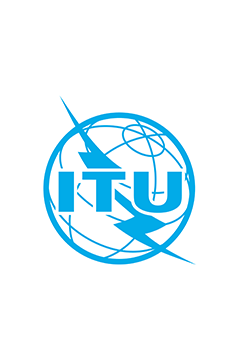 Every second counts during disaster preparation and response, so any disruption of communications or delay in deploying equipment can cost lives. Iridium technologies can play a vital role in disaster preparation and response given their global reach, continuous coverage, and ability to perform regardless of the state of terrestrial infrastructure, which is often damaged by disasters.
Iridium is committed to creating solutions to assist with disaster warning, evacuation, disaster strike, first response, search and rescue, disaster assessment, and cleanup. Along with our partners, we are deploying many IoT applications that assist in environmental monitoring, disaster detection, and early warning, which allow residents to prepare or evacuate, and ultimately save lives. Our technology can be used to monitor water levels in rivers or lakes to support flood monitoring and alerting, for tsunami monitors in the oceans, or even to track supplies and personnel that are deployed to support a relief operation.
As part of our commitment to supporting disaster preparation and response, Iridium has donated 70 Iridium phones and unlimited free service on them to the United Nation's International Telecommunications Union (ITU). The ITU allocates global radio spectrum and develops the technical standards that ensure networks and technologies seamlessly interconnect, and strives to improve access to information and communication technologies (ICT) to communities worldwide. After disasters strike, the ITU assists and coordinates with other U.N. agencies and provides telecommunications means to disaster relief teams and organizations around the world.
---
Iridium Emergency Relief & Sponsorship Program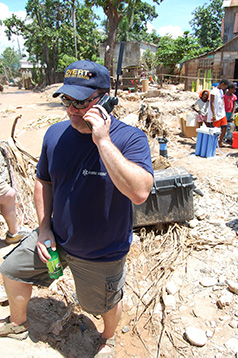 When disaster strikes, Iridium is there. We are proud to support communities impacted by natural disasters and other emergencies, as well as the organizations dedicated to helping rebuild. To achieve this, we have created an emergency relief satellite communications sponsorship program. Along with our partners, we are able to provide devices and free air-time to organizations working in impacted areas.*
Click Here for more information on our emergency response sponsorships.
*Sponsorships are available on a limited basis. Please read more at the link above.
---
Enabling Disaster Preparedness & Relief Solutions
We are proud to work with partners all over the world that use the Iridium network to develop solutions designed to detect, prevent, and provide relief following natural disasters.
Hurricane Relief
The Iridium network is independent of traditional terrestrial (ground) infrastructures. Our network can provide connectivity even when terrestrial networks are not available or experience outages. Government organizations, first responders, volunteer relief groups, reporters, and individuals rely on Iridium for critical communications following storms.
Tsunami Early Warning
Iridium and our partners deploy many applications that assist in disaster detection and early warning. Satellite IoT technology is used for tsunami monitors, like the DART stations, in the oceans by organizations like the National Oceanic and Atmospheric Administration (NOAA). These early warning systems allow residents to prepare for disasters or evacuate, ultimately saving lives.
First Response
Iridium is the go-to satellite solution for first responders – our devices support telemedicine in high-risk areas, critical communication and locational support for medivac rescues and supply drops, along with one-to-many communications for various first responder teams in emergency situations.
Climate Change Monitoring
Governments and environmental organizations deploy ocean profiling floats that rely on the Iridium network to transmit critical data from anywhere in the world. Floats measure ocean currents, temperatures, and salinity to help track climate change and the impact on the ocean, ultimately working to help address climate-related disasters. Click here to learn more about our sustainability efforts.