« Back
Zara Rutherford On Her Record-Breaking Solo Round The World Flight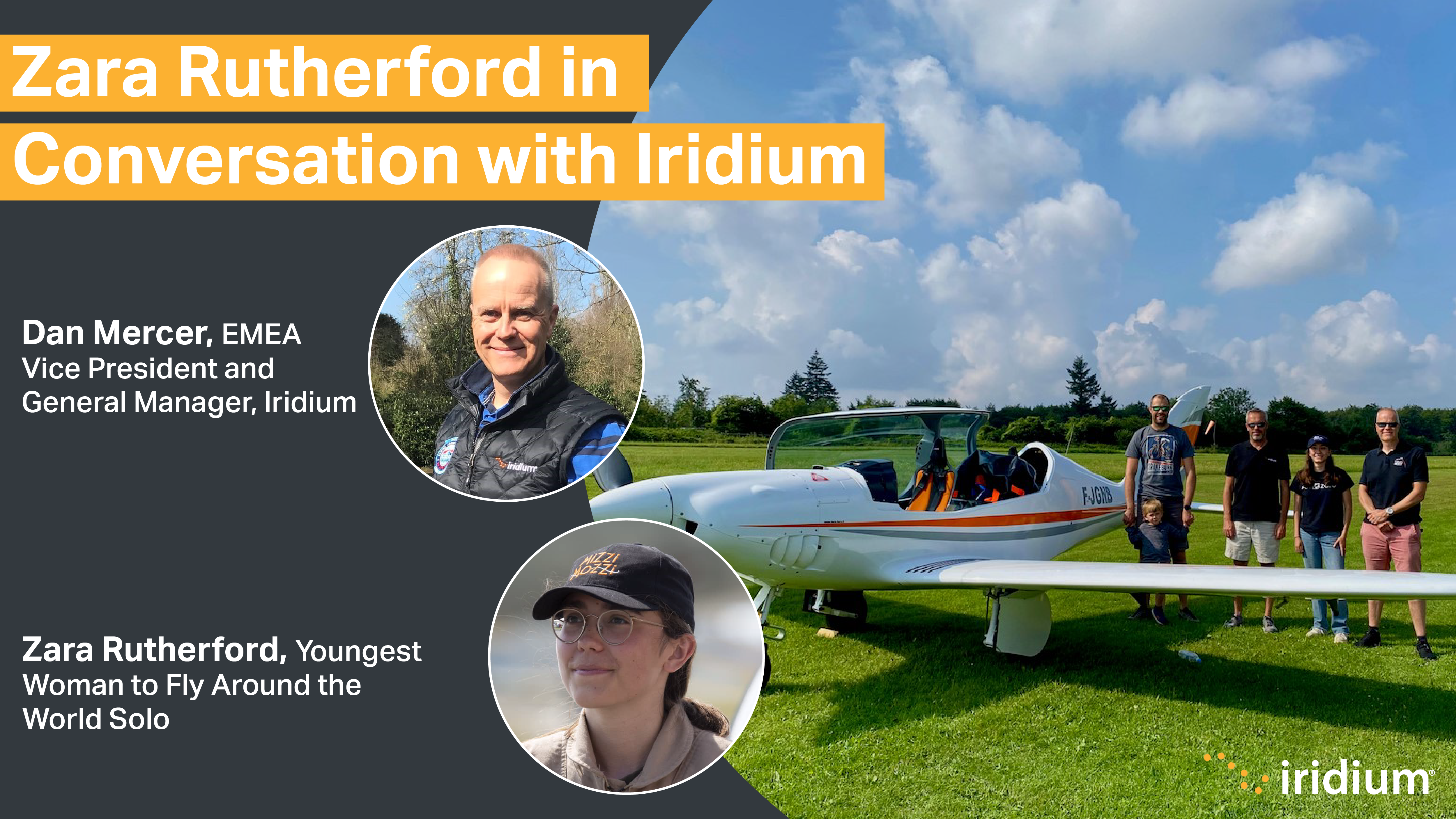 At 19, Zara Rutherford became the youngest woman to circumnavigate the world solo by microlight aircraft, breaking two Guinness World Records. Throughout her journey, the Iridium network tracked her progress and kept her connected.
With her record-breaking flight, Zara hopes to encourage girls and young women to pursue their dreams and reduce the gender gap in aviation as well as in science, technology, engineering, and mathematics (STEM).
Zara joined Iridium Vice President and General Manager, Dan Mercer, to discuss her successful circumnavigation, her brother Mack's record-breaking endeavor, and more.
Visit FlyZolo to learn more about Zara.
Related Products & Services