« Back
The Making of Iridium Certus℠: Origins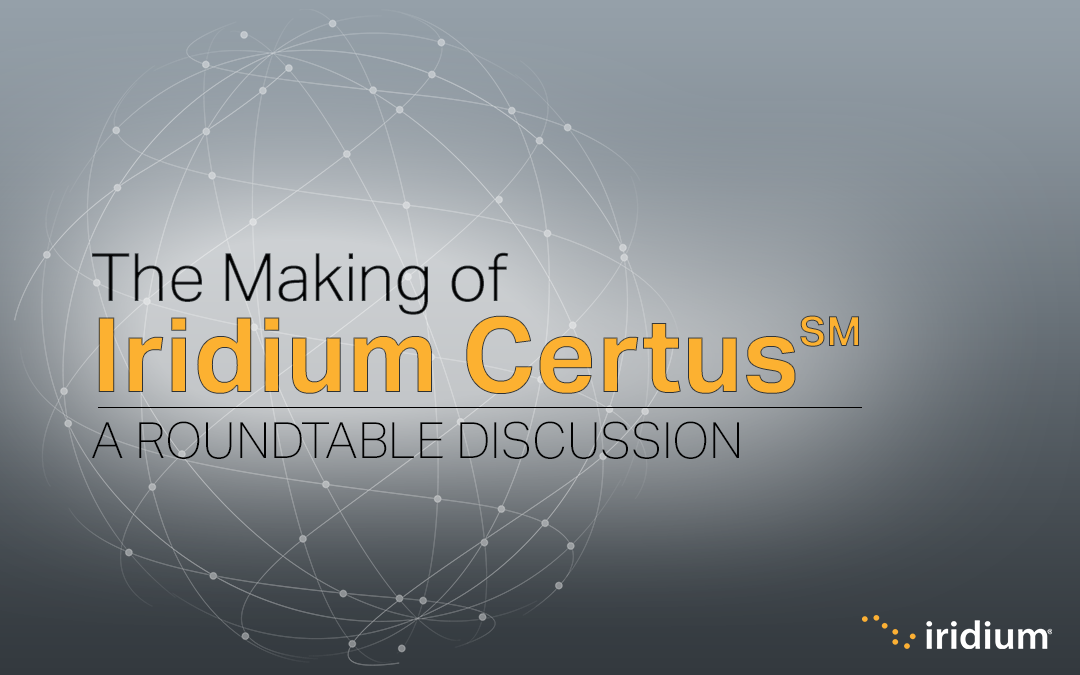 Last week, we announced the commercial service introduction of Iridium Certus, the world's first truly global broadband service enabled by the $3 billion Iridium® NEXT satellite replacement program. With a portfolio of ever-expanding voice and data services, Iridium Certus allows enterprises, governments, and individuals to connect with greater value and greater reach than any other mobile wireless network.
Bringing Iridium Certus to life was an enormous project for the Iridium team; one that touched nearly all employees and contractors! We brought together some of the key people involved in the development of Iridium Certus for a roundtable discussion of the origins of the program, the capabilities and enabling hardware for the service, and what Iridium Certus means for our Partners and end users.
Join us over the next few weeks for a three-part video series taking you behind the scenes in the making of Iridium Certus.
Now commercially available, Iridium Certus is a unique platform designed for the development of specialty applications and is the world's only truly global broadband service, offering on-the-move internet and high-quality voice access. The service enables mobile office functionality for deployed teams and two-way remote communication for assets, autonomous vehicles, trains, aircraft and ships at sea.