« Back
Join Us in Saying #flarewell to Iridium Flares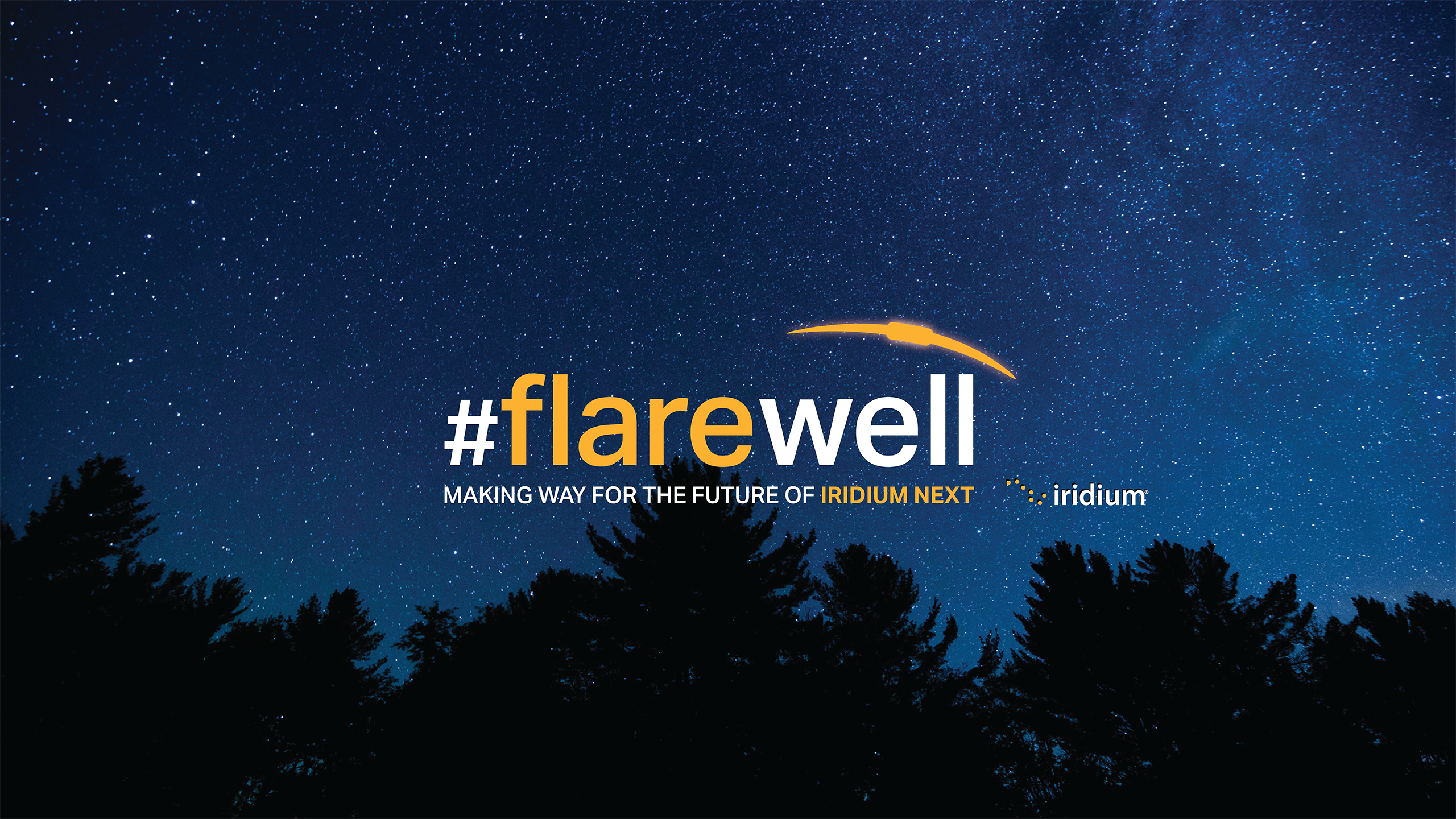 Over 20 years ago, Iridium launched a constellation of 66 satellites into space, paving the way for the future of satellite communications. Since their launch, the "Block 1" satellites created the largest global commercial satellite constellation, delivering reliable and critical communications to people, businesses and governments worldwide. From Earth, unexpected reminders of the constellation's presence appeared – Iridium Flares, a streak of light in the sky caused by sunlight reflecting off the main mission antenna of an Iridium® satellite. These Flares, which can be seen anywhere in the world, have been likened to shooting stars.
Since the original launch of these Block 1 satellites, the world has changed – and so has Iridium. After living well beyond their initial lifespans thanks to the engineers at Iridium, the Block 1 satellites are being retired to make way for the future of Iridium. We are in the process of conducting the largest constellation replacement program in history, known as Iridium NEXT, all without any disruption in service. Our Iridium NEXT satellites will enable Iridium CertusSM, our new and advanced multi-service platform built to redefine the capabilities of mobile satellite communications.
We're sad to say that as our original Block 1 satellites are deorbited, they'll be taking their Iridium Flares with them. In light of that, we are excited to launch our #flarewell tribute page today. This page is dedicated to you – our Iridium supporters and Flare enthusiasts around the world!
On the #flarewell page, you'll find Flare photos and stories from astrophotographers around the world, news clippings about Iridium Flares, details on how to catch a Flare, how we are working to responsibly deorbit Block 1 satellites and sustain space for future generations, a feed of the most recent #flarewell pictures being share on social media, and more!
We hope you'll join us in saying #flarewell to our Block 1 satellites and help us welcome the future of Iridium NEXT! Check out our new web page at www.Iridium.com/flarewell, and make sure to tag #flarewell in your Flare photos and stories on social media: