« Back
Ready, Set, Iridium GO!®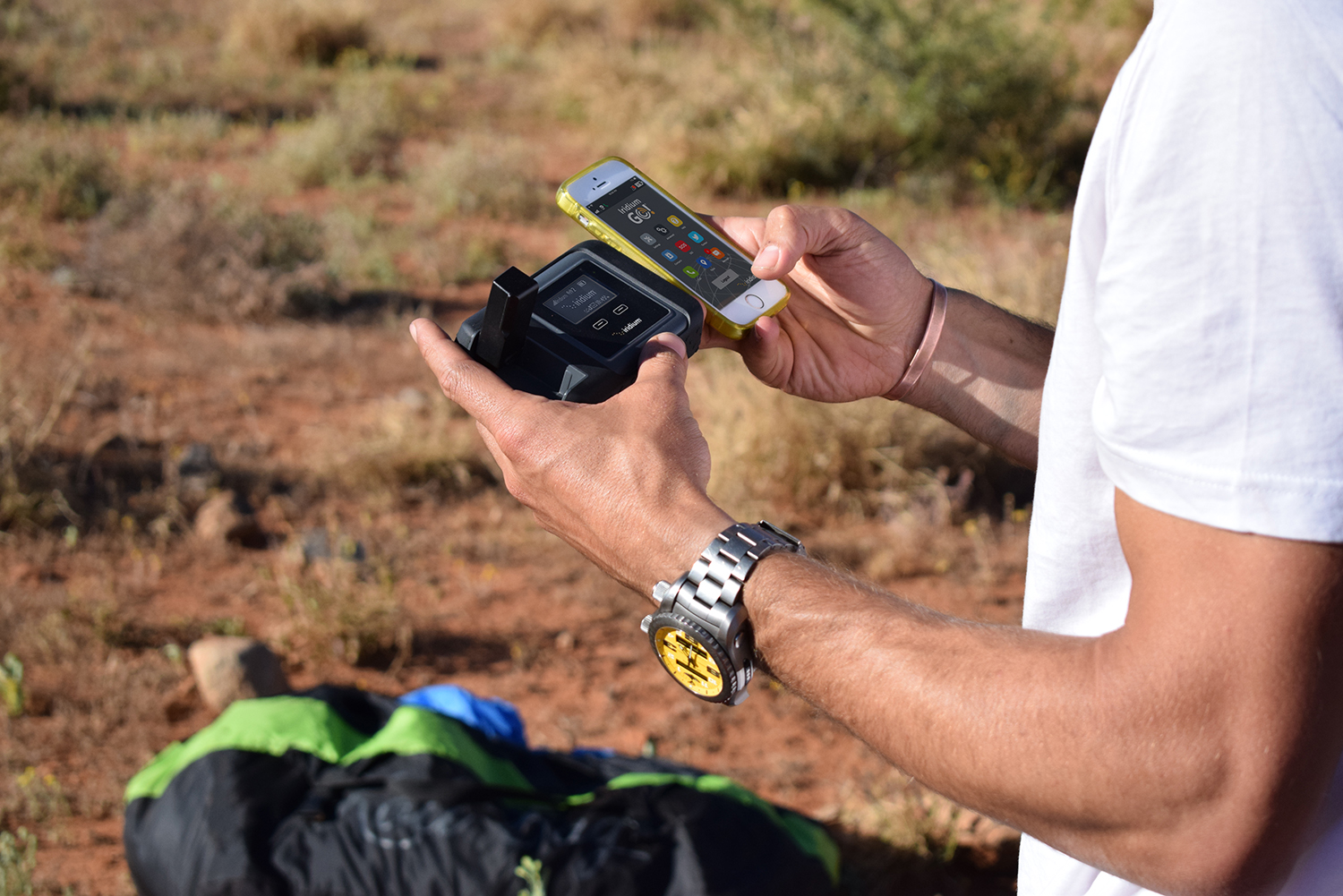 Iridium GO!® provides global voice calling and text messaging solutions for your smartphone, as well as enhanced data capabilities offered through optimized apps to meet your unique needs.
The Iridium GO!® app just got an upgrade. The rebranded app has a sleek look and feel that provides optimal view and reduced glare both day and night. No matter where you go, the same simple features and functionality include everything you need to know about the Iridium GO! in the palm of your hand.
The free app can be downloaded to your smartphone and will give you access to the unique services offered by your Iridium GO!. If you do not have an Iridium GO! but are considering buying one, you can download the new app for free to learn how simple it really is. Whether you're a new or existing user, we break it down to show how easy it is to set up and use.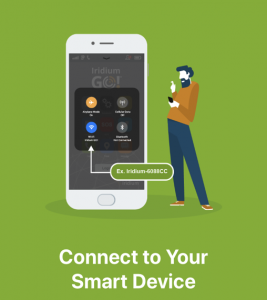 Ready – Download the Iridium GO! app & prepare for your next off-the-grid adventure
Before using your Iridium GO! in a location without cellular service, you need to download the free app from the Apple App Store or Google Play on high-speed internet.
Read through the onboarding steps that explain how to use the device and best practices. These steps will remain available under 'help' if you need to revisit them later.
Sync your contacts and make sure that the phone numbers include the country code. In case of an emergency when off the grid, configure the programmable SOS button so that you are able to send an emergency message if needed.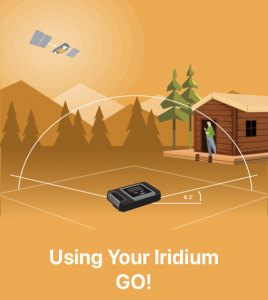 Set – Set up the Iridium GO! device for use
Find an area with a clear view of the sky and the horizon, away from trees and buildings. Make sure the device can see as much of the sky as possible.
Flip up the antenna and wait for the Iridium GO! to fully power up (approximately 1 minute).
Turn your phone to airplane mode and connect to the Iridium Wi-Fi. Login to the Iridium GO! app with the default username and password guest.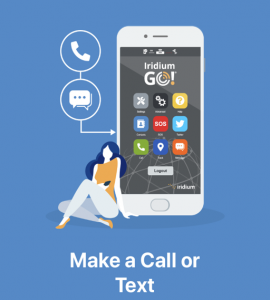 Iridium GO! – Enjoy truly global connectivity on your smartphone
Bring your Iridium GO! with you for the freedom to connect to anyone from anywhere on your smartphone.
Call or text a friend, share your location, send tracking updates, or activate an emergency SOS if needed.
With the Iridium GO! you can use your smartphone anywhere on the planet! Now you can easily stay connected and in touch wherever you are, whenever you need, with the devices you rely on every day.
So, what are you waiting for? Ready….Set….Iridium GO!
For more detailed information on the Iridium GO!, please visit www.iridiumgo.com.
Related Products & Services