« Back
Estonian President Manages State from Antarctica over the Iridium® Network During Historic Voyage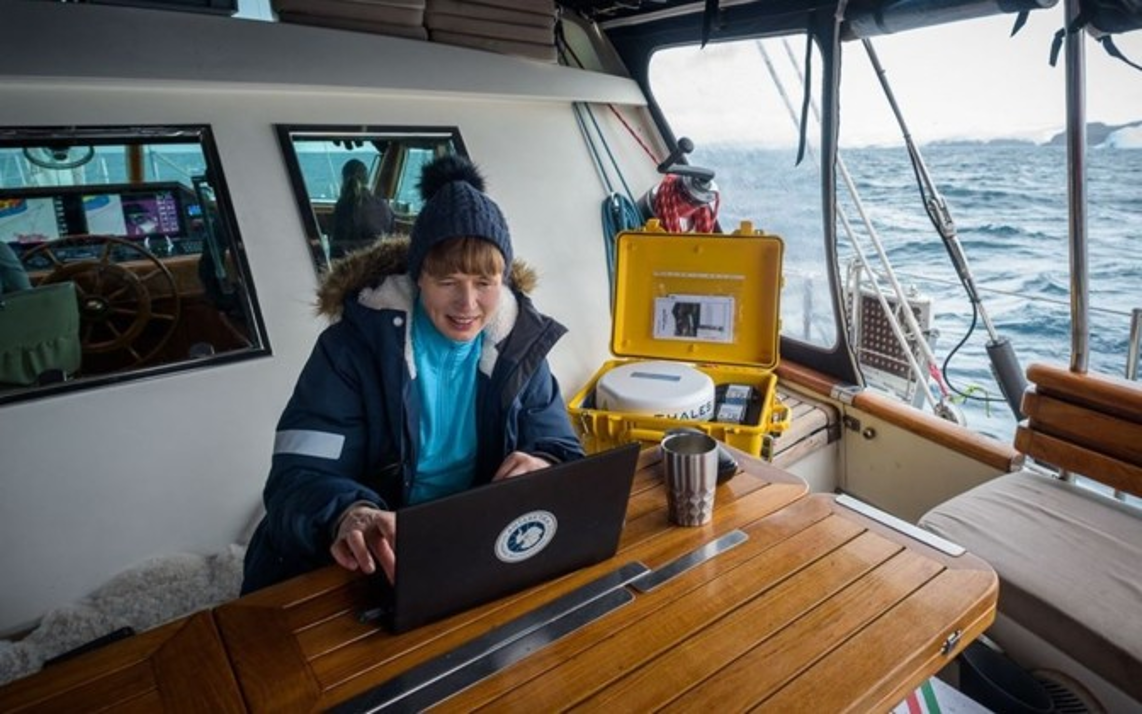 President Kersti Kaljulaid signed digital legally binding documents from Antarctica using Iridium Certus®
On January 27, Her Excellency Kersti Kaljulaid, President of the Republic of Estonia set forth on a historic voyage, commemorating the 200-year anniversary of Antarctica's discovery by Estonian born Admiral Fabian Gottlieb von Bellingshausen.  Until her return to Estonia on January 31st, President Kaljulaid's efforts included managing state affairs in real-time from Antarctica and signing digital legally binding documents from the polar areas using the weather resilient Iridium Certus specialty satellite broadband service.
President Kaljulaid's visit to the continent also focused on increasing awareness of the impacts of climate change and demonstrating the opportunities offered by embracing a digital society and eGovernance. As a leading digital economy, Estonia is driving cutting edge technology and changing the way people work. Under Estonia's eGovernance framework, Estonians and digital nomads can work anywhere in the world. To demonstrate the possibilities, Estonian President Kersti Kaljulaid literally moved her office to Antarctica for a week. Managing affairs of the State is already a monumental task but managing them from the frozen continent required extra ingenuity.
The President used an Iridium Certus terminal from Thales to stay connected and lead the country from one of the most remote areas on the planet. Highlighting this historic event is a post on twitter from President Kaljulaid while in Antarctica, explaining the value of the Estonian digital society.
Iridium CEO Matt Desch tweeted in response, "Not hard to see why Estonia is one of the leading digital communications societies when the President is casually doing state business from the bottom of the world. Guess you're just out and about, keeping in touch with Iridium Certus technology? Pretty cool! (literally)."
The President compared both digital society and climate change as not recognizing national borders. She emphasized that the polar areas are particularly sensitive to changes in our climate, and that all the countries of the world must find solutions together.
"Being a digital society means geography doesn't matter anymore – we can do business, run the country and communicate with our close ones wherever we are in the world," she said. This historic visit proves that the world is more connected than ever, and Iridium is honored to play a role.
Image: President Kaljulaid digitally signing a resolution of bestowing state decorations using an Iridium Certus terminal by Thales. Credit: Government of Estonia
Related Products & Services