The launch of Iridium CertusSM comes at an exciting time for the mobile communications world. As satellite communications continue to evolve and improve, so do terrestrial options – most famously, 5G.
Undoubtedly, you've heard the hype surrounding 5G over the past few months. 5G is being designed to handle the increasing demand for connectivity, the volume of which prior network infrastructures were not built to support. To do this, wireless carriers will need to build entirely new network infrastructures, including new routers, as well as new devices – however, many carriers are beginning this evolution by attaching 5G components to LTE networks to improve functionality while the true 5G networks are developed.
As a mobile communications provider, we are very excited about the introduction of 5G to the marketplace, as it will address a variety of consumer needs and up the game in telecommunications. However, as a terrestrial network, 5G will still be impacted by the limitations of land-based infrastructures – which currently cover less than 20 percent of the world.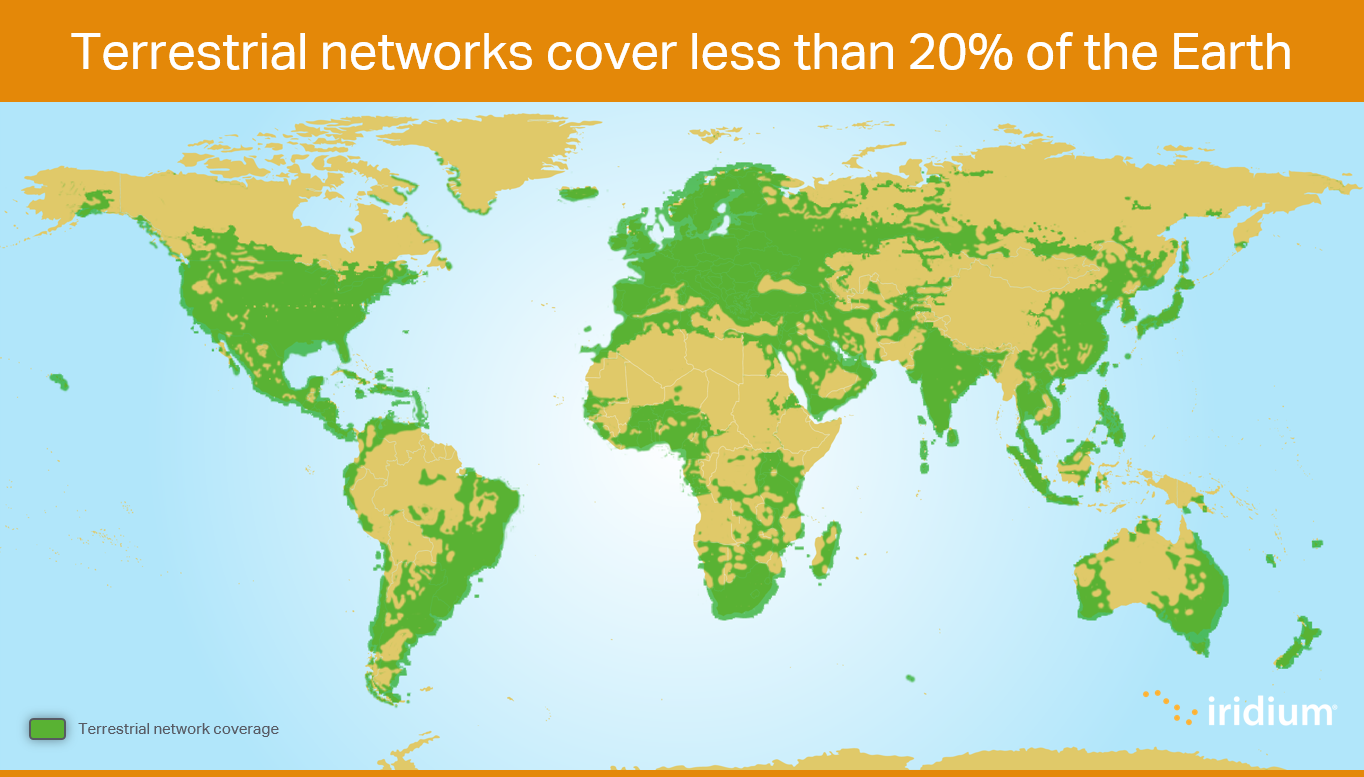 Iridium Certus is an excellent companion system to existing cellular or other ground-based communications systems, whether they be 3G, 4G, 5G – or something entirely different! When paired with a terrestrial network, Iridium Certus delivers an ideal hybrid solution.
For individuals or fleets that work mostly in remote locations, or those who travel between urban and rural areas – for example, long-haul truckers, locomotives, search and rescue teams – a hybrid broadband solution can ensure critical communications are never disrupted as they travel in and out of cellular coverage.
Iridium Certus allows users to extend their mobile networks for high-quality communications on the move. Our current Iridium Certus land terminal, MissionLINKTM by Thales, already has a built-in 4G failover, which will also support 5G failover as it becomes available. Iridium Certus also integrates with Internet, cellular, Land Mobile Radio, and other location-based applications.
As we enter the next generation of wireless communications with 5G, Iridium Certus hybrid solutions will become an important part of any connectivity solution.