(This one is for the kiddos!)
This Halloween, we're creeping it real. As you may know, the Iridium® network provides truly global connectivity for people, creatures, and things all around the world. Aside from the traditional variety such as endangered species, boats, and aircraft, it's time to come clean about some of our more behind-the-scenes tracking activities–on behalf of some very secret customers.
WARNING: This spooktacular content is suitable for ages 5 to 873. Everyone else may not understand.
ALERT
DATE: October 31, 2022
TO: Secret League of Iridium Monster Expert Responders (SLIMER) Agents
RE: Emergency!
To All Deployed SLIMER Agents:
Three incredibly mischievous creatures have escaped their pumpkin prison cells in an undisclosed federal creature control facility. Authorities suspect the following creatures are conspiring to perform the greatest candy heist of the Holocene Epoch:
Fluff McBernstein (aka the Fluffopotamus);
Professor Indigo (aka The Creepy Prof); and
Lava Fang Jr. (aka WHO'S A GOOD Lil LAVA!?)
Fortunately, each creature was tagged with a specially designed Iridium 9603-based tracking device enabling real-time location updates to be received when they travel above ground. All three are now believed to be in the vicinity of Hershey, Pennsylvania (for obvious reasons…).
Please review the following dossiers and be prepared to help us catch and secure all three via our new containment transports specially designed with Iridium Edge® Pro device-based sensor monitoring systems. NOTE: If you cannot find Fluff McBernstein's tracking device, they may have eaten it. Somehow, it still works!
These small but mighty monsters might look too cute to spook (except Professor Indigo), but don't be fooled. Your help will definitely come in candy. We hope you have a fangtastic Howl-ween!
Escaped Creatures Dossiers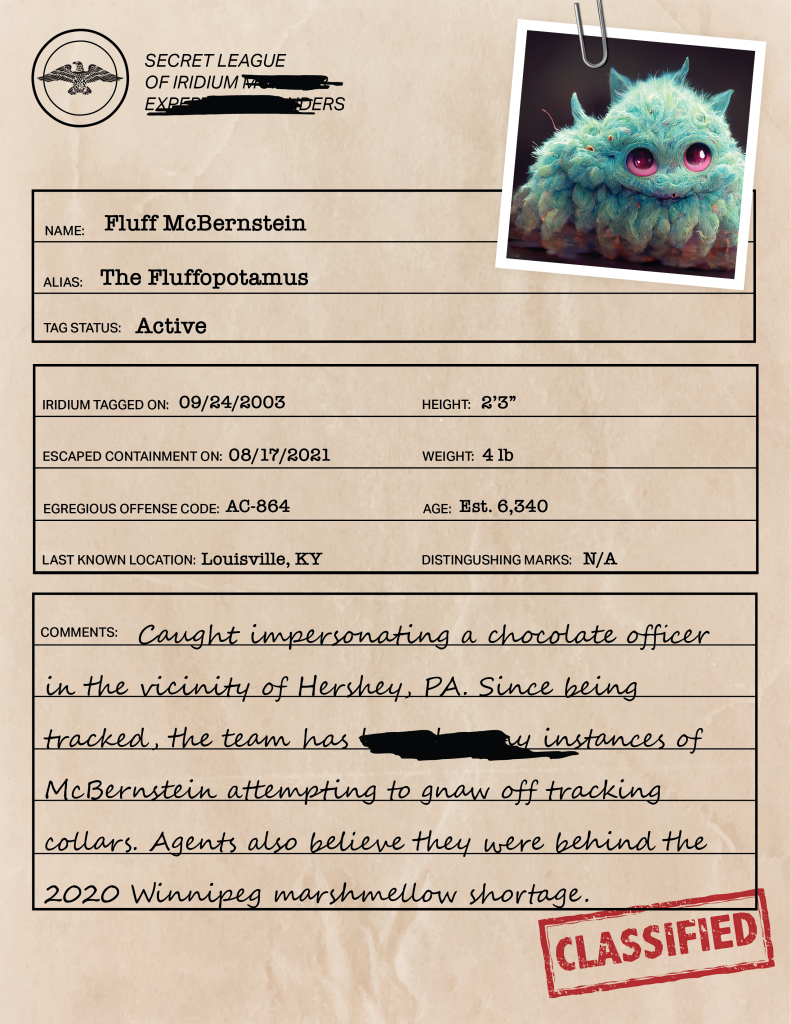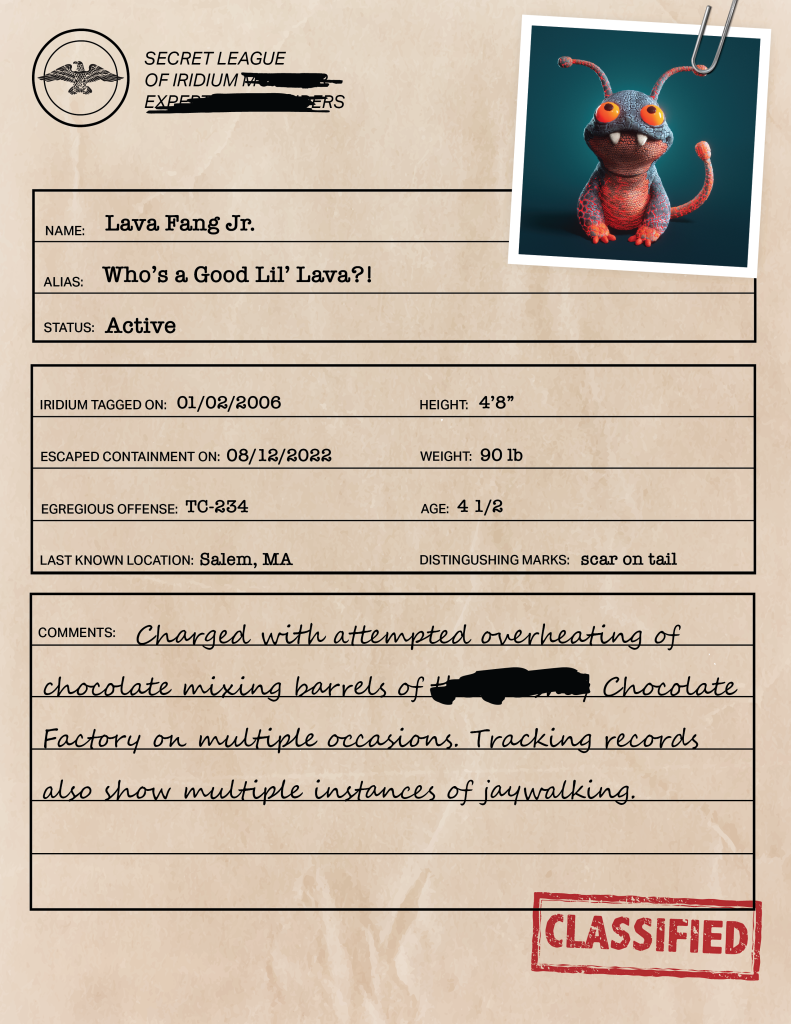 Related Products & Services