« Back
Find the Right Iridium® Satellite Device For You in 5 Easy Questions (or Less!)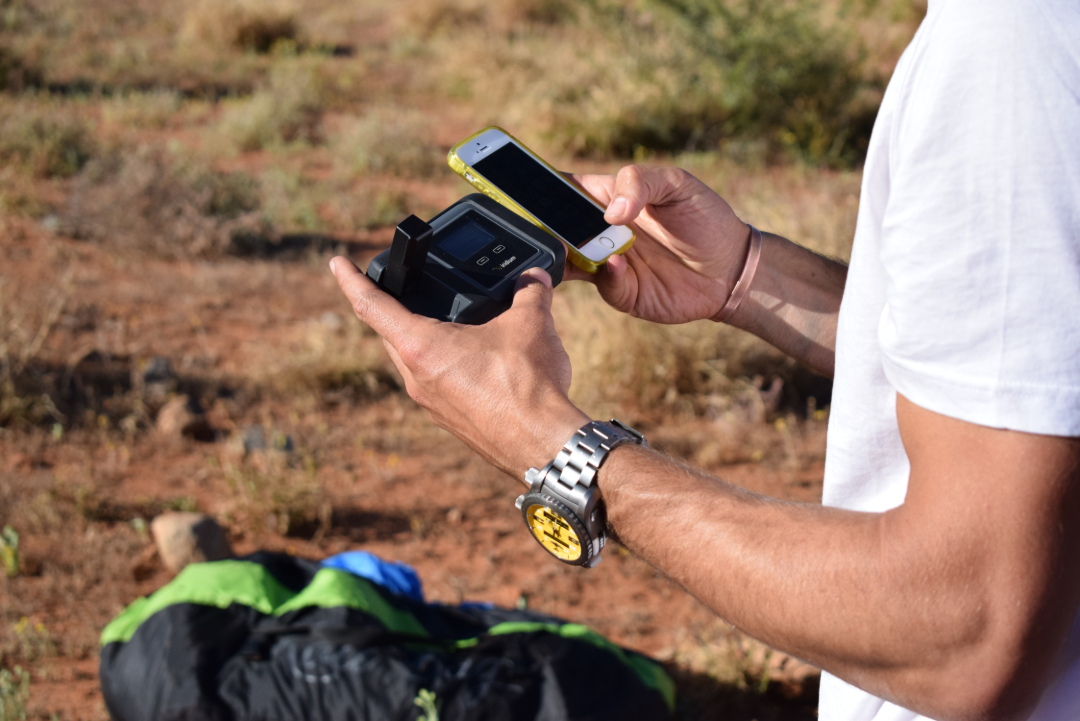 So you've decided it's time to purchase a satellite phone. Whether you're purchasing a satellite device for a global or off-the-grid adventure, or you're planning ahead for an emergency, buying your first satellite phone or device can present you with many options!
Iridium offers several types of personal satellite communications devices, each with unique capabilities. To help you make the best decision for your needs, we've put together a simple flowchart to help you determine which Iridium satellite product is the right fit for you.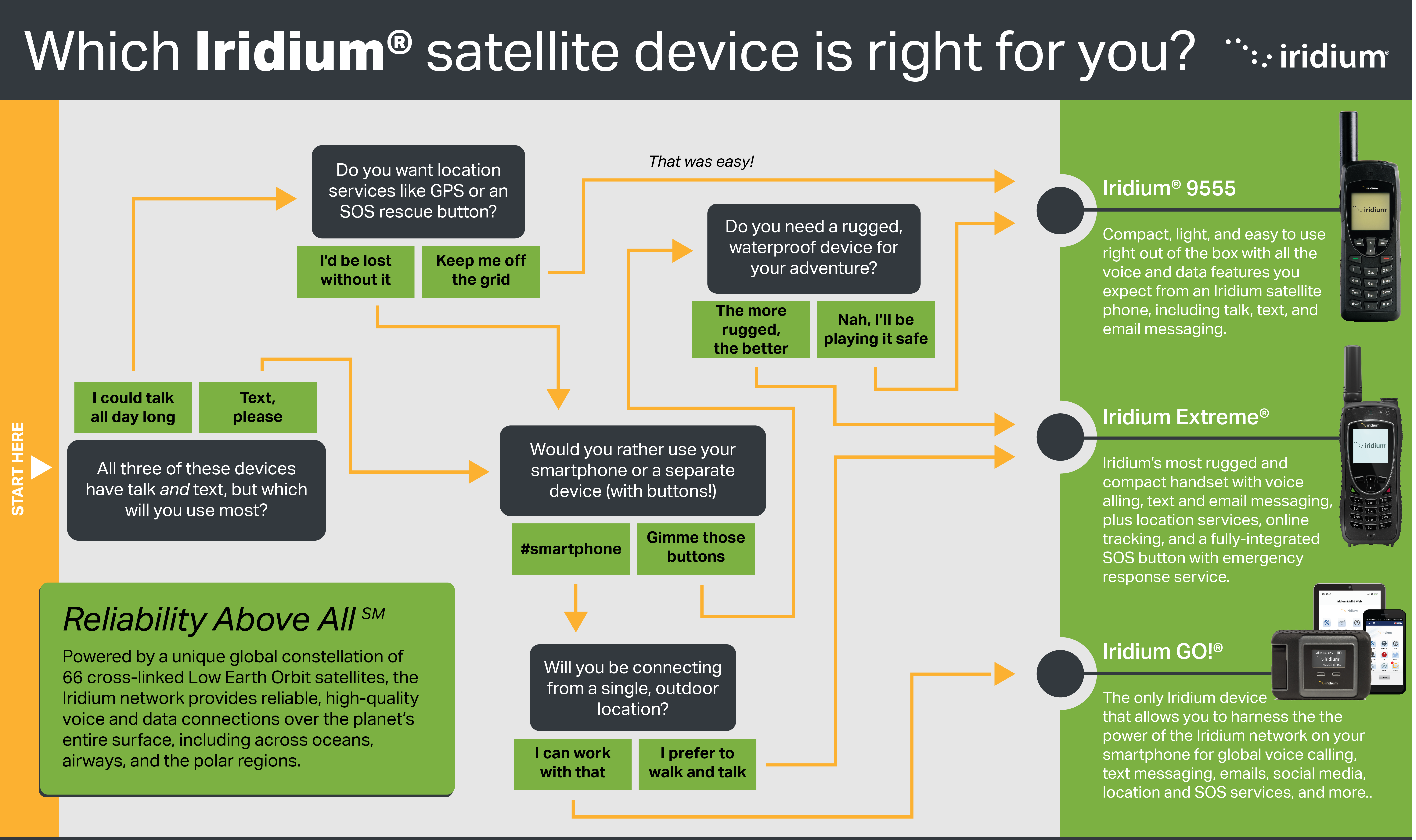 Not sure if a satellite device is right for you? Check out our "Why, When, and How to Buy a Satellite Phone" blog post to help you in your research!
Click to learn more about the Iridium 9555, Iridium Extreme®, and Iridium GO!®, or to find a local retailer.