« Back
4K Solutions® – Operation Arctic Lynx Partner Spotlight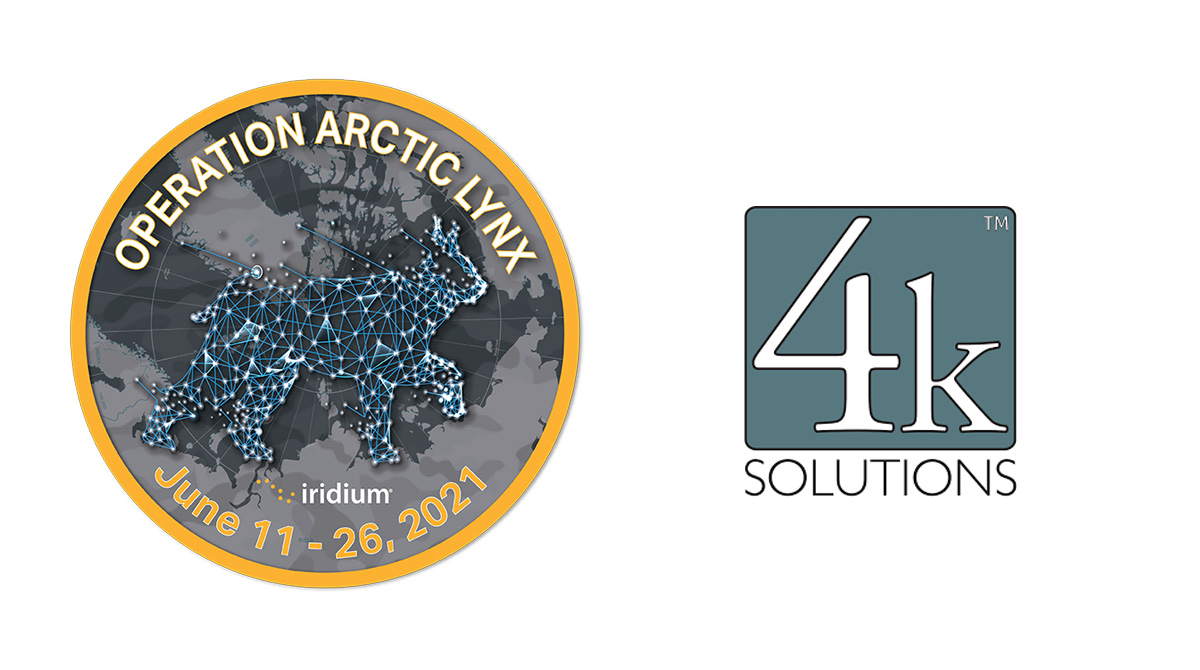 4K Solutions®: Operation Arctic Lynx (OAL) is a partnership-driven field demonstration of Iridium® and Iridium Connected® technology over a two-plus week period, primarily focused above 60 degrees north latitude and stretching as far as 82 degrees north latitude. Iridium is the only satellite communications network that provides reliable, truly global coverage, including the polar regions.
Learn more about 4K Solutions® OAL participation:
Tell our readers a bit about 4K Solutions and your relationship with Iridium.
4K Solutions® is in the rapidly deployable, expeditionary communications business. Our customers' offices can be anywhere on the planet and need network connectivity. Giving a customer internet services in places such as downtown Houston is a "lay up," but folks call us because they are in a jam and need a hand solving the "how can we do that" in areas outside of terrestrial coverage. Iridium's completely global satellite coverage, especially in the Arctic regions, is especially beneficial and allows users to leverage our Global Satellite Communications Kit (GSCK™) that anyone can operate anywhere!  
Can you tell us more about the products you are demonstrating on this expedition and what they're typically used for?
The GSCK™ is an expertly designed lightweight, hand-carried, battery-powered solution that leverages the MissionLINK™ terminal by Thales powered by Iridium Certus®. This communications kit allows our customers to easily utilize the Thales MissionLINK terminals no matter where they're deployed. The OAL team has been demonstrating the utility of the GSCK™ out on the ice, driving on-the-move and if necessary, on vessels.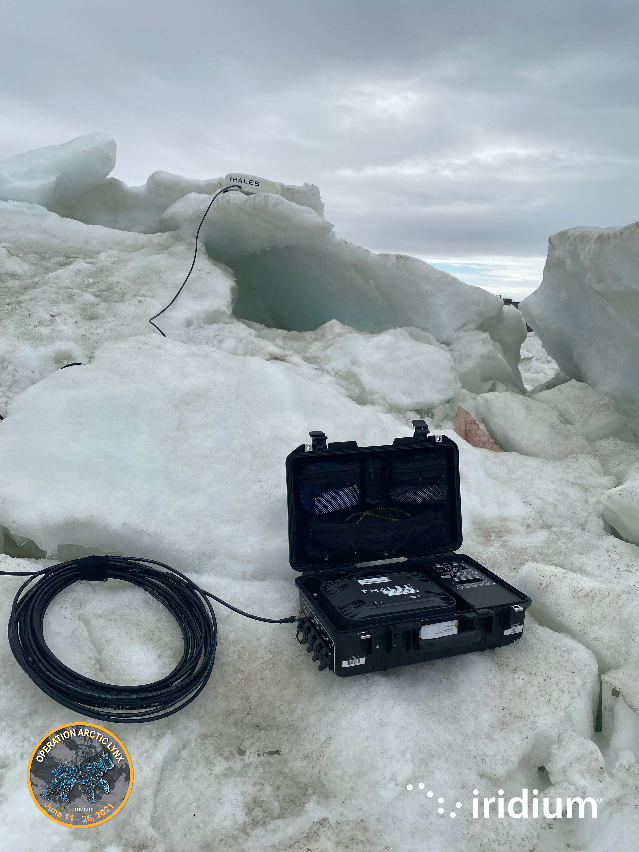 The Global Satellite Communications Kit—GSCK™ by Iridium partner 4K Solutions
Can you explain a bit about how your technology works and what communications threads you have been most eager to experience?
4K Solutions® are experts in "kitting" Commercial Off the Shelf (COTS) technologies. As such, we were able to integrate the Thales MissionLINK with Iridium Certus global connectivity in the same manner as we have done for thousands of our 4G/LTE Mobile Broadband Kits – MBK™. The GSCK™ is an easy, dependable and rapidly deployable satellite communications package that is ideal for research activities ranging from the Arctic ice to tsunami disaster sites.
What would you like readers to know about OAL and your product specifically? Are there any features or unique capabilities that standout in the Arctic Environment?
"SHOW ME!" We live by this creed at 4K Solutions. Our customer demo's are 99% live! Customers want to see the solution do what we say it will. OAL is giving real-world street cred to potential and existing customers detailing how robust the Iridium satellite network is, where and how it works, and what products and solutions can work in those austere locations. The GSCK™ has done that – if can work extremely well in the Arctic circle, it can work anywhere!
Do you have any additional thoughts to share?
4K Solutions truly appreciates Jay Chapman and the rest of the Iridium, COMSAT, Thales, and Satcom Direct teams for all being great partners and allowing us to be a part of this! 
To learn more about 4K solutions, visit: www.4ksolutions.com
Related Products & Services