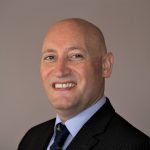 Guest Blogger: Dan Rooney, Director of Maritime Business
Did you ever receive a mobile phone bill that was significantly higher than expected? Your invoice should be a fixed amount each month, but there are unexpected charges on top. The memories of the previous month's fantastic vacation are washed away faster than a sandcastle on the white sandy beach. Last month your mobile phone downloaded an update in the background, over the mobile network which resulted in unexpected data usage – at several dollars per gigabyte.
A bill shock situation can be caused by multiple factors. A typical culprit is Microsoft updates, another is Malware activity. There are many methods that can be deployed to prevent the risk of bill shock, and your Service Provider can advise accordingly. Iridium's maritime Service Providers have developed smart boxes that constantly monitor and manage the data passing from the vessel's networks over the satellite link. Additionally, restricting which traffic is allowed to pass over the satellite link is recommended, as operating system updates can be very large. For example, watching funny cat clips on YouTube may pass away a long sea passage, but transferring video can consume a very large amount of data quickly. Movie quality on our computers has radically improved over the past years, moving from jerky low- resolution movies up to 4K Ultra HD. Higher resolution movies require faster network connections to stream the content. Just to put that into context, a standard definition (480p) movie would need around 0.5 to 1 Mb/s. A 4K resolution movie would need around 15Mb/s. Although these numbers vary depending upon the Internet service providing the content, they give an indication of the high bandwidth needed for video streaming. In our funny cat-clip example, watching 10 minutes of 480p content will result in transferring around 300MB. Entertaining for sure, but not when your monthly data allowance is 250MB! Video and audio streaming services should always be restricted, especially on a volume-based satellite service, and our Iridium Service Partners can assist with this.
Bill shock has affected most ship owners and operators at one point. Communications budgets for a fleet are carefully calculated annually, with some tolerance of variation over the year. Volume plans for L-band and VSAT are designed to offer a fixed allowance of data monthly. This can be delivered either per ship or across a fleet (pooled). Unless there are strict controls enforced, with regular shore-side monitoring of data consumed by a ship, there is a real risk of runaway invoices causing high blood pressure. Bill shock can also affect (unlimited) VSAT equipped ships, especially if the VSAT is offline.
Iridium CertusSM simply gives more megabytes for less dollars. If a ship exceeds its monthly allowance, the overage is a low cost per MB that reduces the impact of bill shock. Iridium also provides numerous subscriptions that allow monthly data allowances to be shared across a shipping company.
Learn more about what Iridium Certus can offer you at www.IridiumCertus.com.