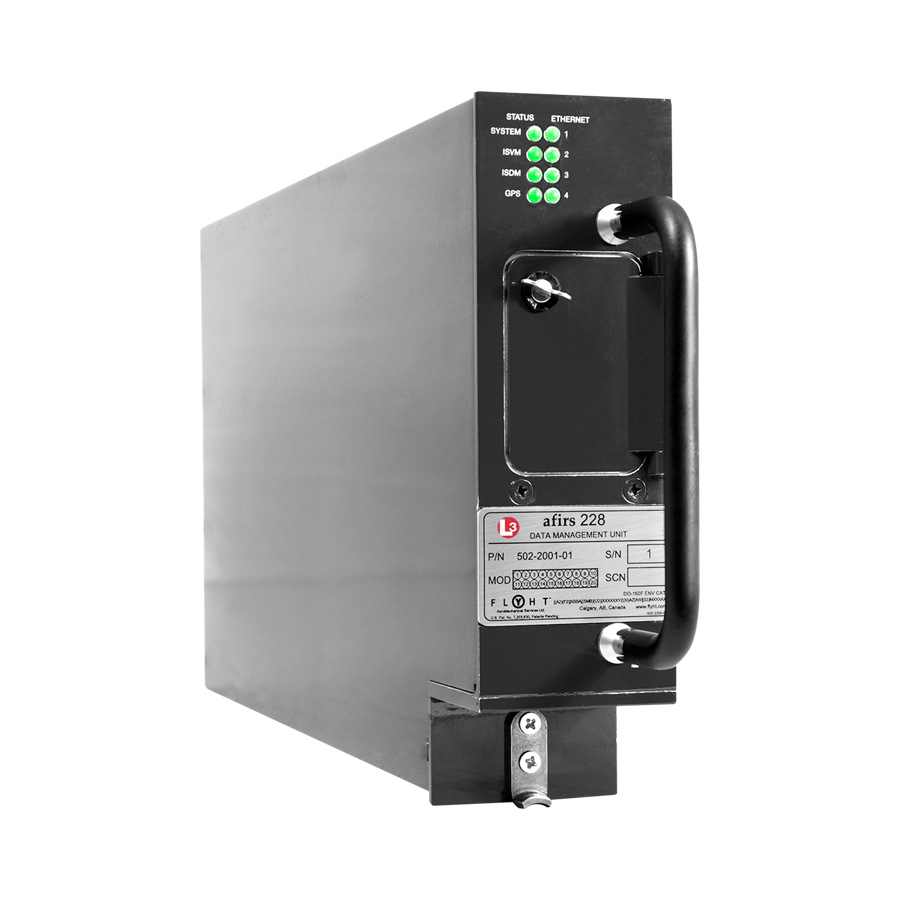 FLYHT's proprietary technology, the Automated Flight Information Reporting System (AFIRS™), operates on multiple aircraft types and provides functions such as safety services voice and text messaging, data collection and transmission, and on-demand streaming of flight data recorder (black box), engine and airframe data.
Overview
AFIRS sends this information through the Iridium Satellite Network to FLYHT's UpTime™ ground-based server, which routes the data to customer-specified end points and provides an interface for real-time aircraft interaction. AFIRS has flown over 2.2 million aggregate flight hours and 1.5 million flights on customers' aircraft. FLYHT holds supplemental type certificates (STC) which allow for the installation of AFIRS on 95% of transport category aircraft.
How it works
The Automated Flight Information Reporting System (AFIRSTM) is an Iridium-based SATCOM device installed on the aircraft that uses FLYHT's proprietary software to acquire and transmit aircraft data to the ground in real time, where it is then processed and distributed to the customer using FLYHT's ground server network called UpTimeTM. A separate Aircraft Configuration Module contains the SIM card, system configuration information and user-stored information making AFIRS a true line replaceable unit. AFIRS has extensive and expandable interface capabilities that allow it to connect to numerous aircraft systems and it comes complete with a built-in QAR.
Data-based services include enhanced global flight tracking, event triggered flight data recorder (FDR) streaming, two-way text messages(iPad, MCDU), real-time proactive aircraft health monitoring solutions, fuel management, plus a whole lot more.
Technical Specifications & Features
Specs:
Product Details
ARINC 717 Rx (HBP or BPRZ) 1
ARINC 429 Rx 16
ARINC 429 Tx 7
Discrete Inputs 16
Discrete Outputs 8
Ethernet 4 + 1 (Maintenance)
RS-232 Serial (or RS-422) 4
2-Wire "Tip and Ring"
Telephony Ports 2
Aircraft Audio System Interface 1
Number of Antennas Required 1
533 MHz Processor
1.5 million gate FPGA
Dual Redundant 16 GB Flash Memory Cards
Functions as Quick Access Recorder
EFB in-flight connectivity (Including iPad)
Designed to Meet the Following Specifications
ARINC 429 Mark 33 Digital Information Transfer System
ARINC 618 Air/Ground Character Oriented Protocol Specification
ARINC 739A Multi-Purpose Control and Display Unit
ARINC 741 Aviation Satellite Communication System
ARINC 761 Second Generation Aviation Satellite Communication System
ARINC 717 Flight Data Acquisition and Recording System
RTCA/DO-160G
RTCA/DO-178C
TSO C-159B
SITA VAQ
ARINC AQP
LRU Specifications
Chassis L — 12.55", W — 2.27", H — 7.66"
Mounting ARINC 600 2 MCU
Rear Mating Connector Size 2 ARINC 600 Receptacle
Weight 7.0 lbs (3.2 kg)
SIM Card Housed in Aircraft Configuration Module(Avionics Tray)