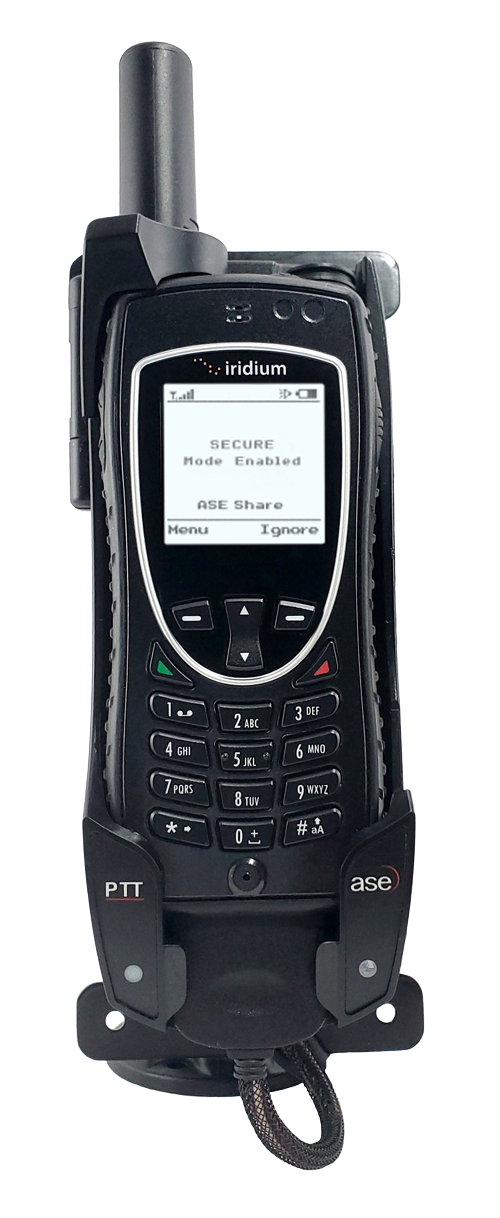 Iridium 9575A Docking Station

Manufacturer : Blue Sky Network, LLC
Model : ASE-9575A-HQ-DOD
Secure Sleeve Docking Cradle with POTS Support

Small Profile Solution with Wall Mounting

Optional External Antenna for Iridium® and GPS Capabilities

DOD Compatibility with Iridium Security Module 2

Simple Set-up and Troubleshooting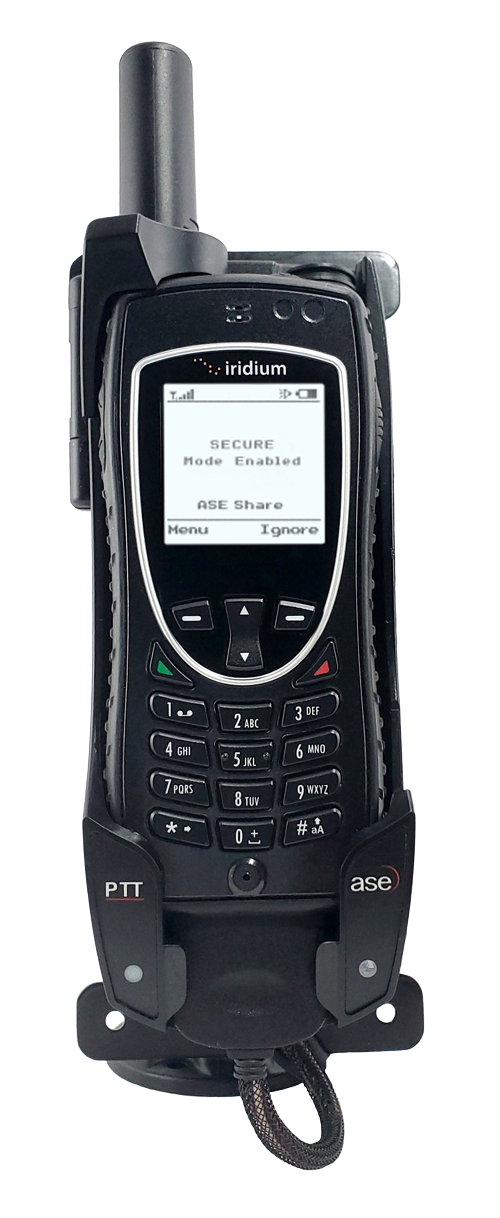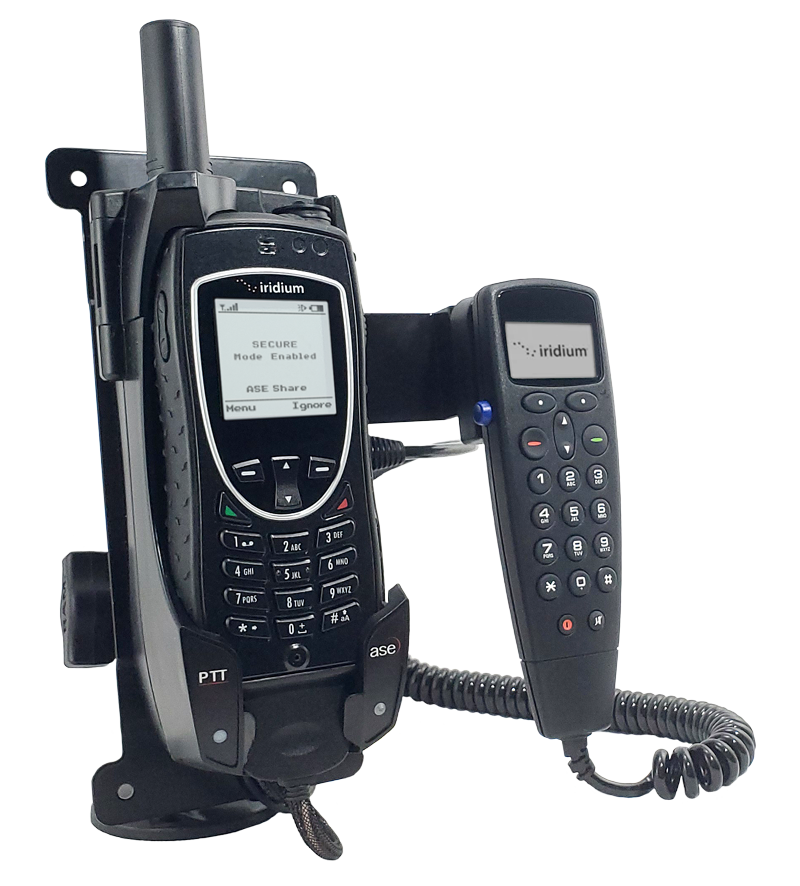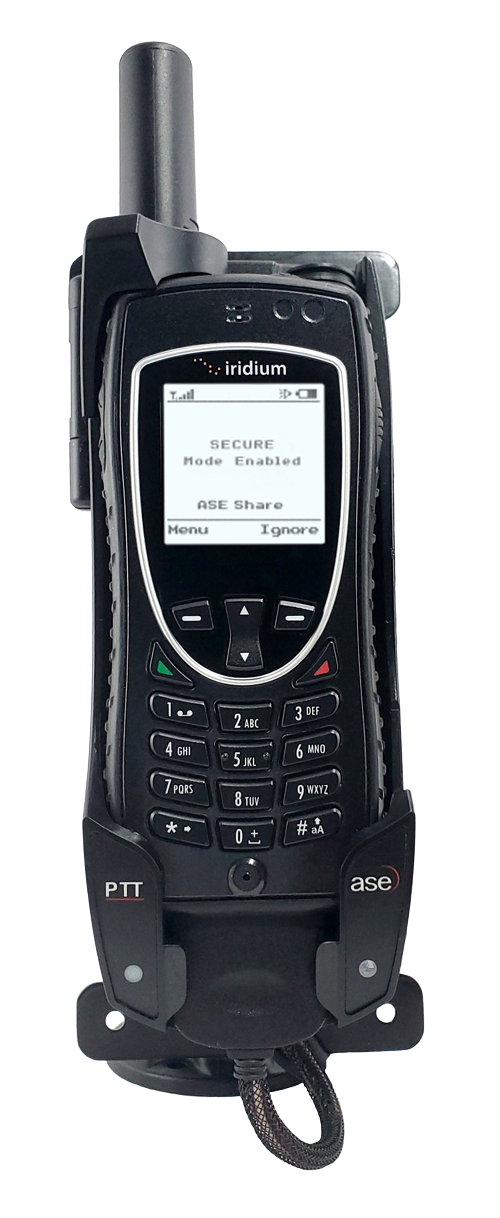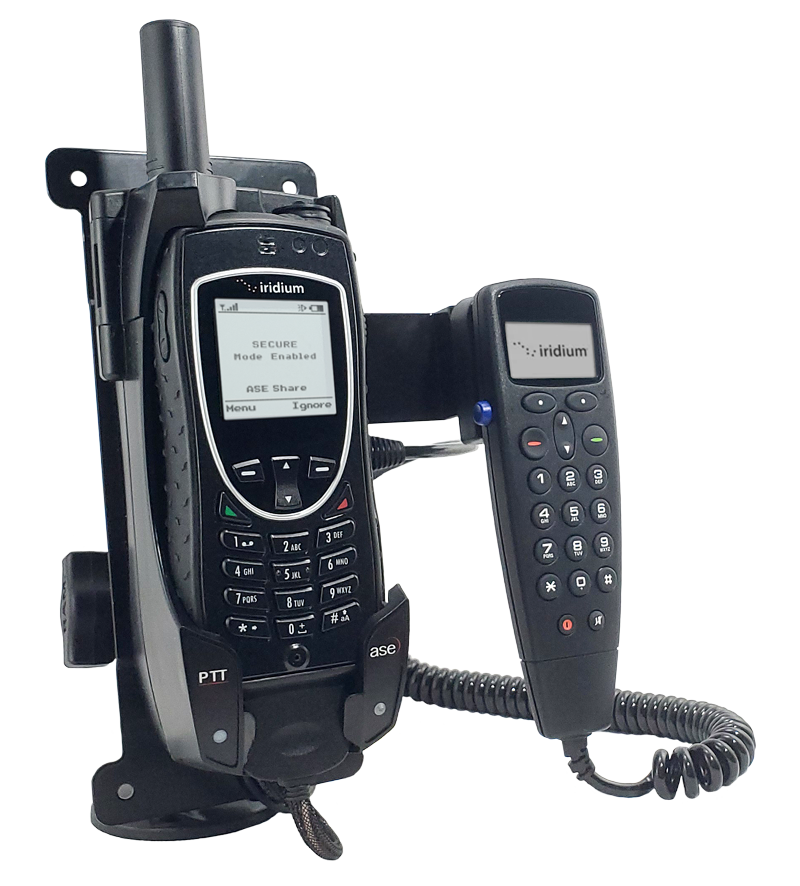 Iridium 9575A Docking Station
---
Secure Sleeve Docking Cradle with POTS Support

Small Profile Solution with Wall Mounting

Optional External Antenna for Iridium® and GPS Capabilities

DOD Compatibility with Iridium Security Module 2

Simple Set-up and Troubleshooting
Designed Exclusively for Military Operations
The 9575A HQ DOD Docking Station is the only docking station that supports General Dynamics' Iridium 9575A satellite phone handset. It is the ideal secure satellite communications solution for your military/government operations, no matter where you are. It works with General Dynamics' DOD security module 2 and Enhanced Mobile Satellite Services (EMSS) for global voice, data, and paging capabilities. The docking station also enables easy integration into your existing Plain Ordinary Telephone Service (POTS). Its small form factor and easy wall mounting make for easy integration into your spaces.
Features
Secure Sleeve and POTS Support
Secure sleeve docking cradle with POTS support
Small Profile and Wall Mount
Small profile solution with wall mounting
Optional External Antenna
Optional external antenna for Iridium and GPS
DOD compatibility with Iridium Security Module 2
Simple set-up and troubleshooting
24/7 global customer support
Multiple Mounting Options
Swivel desk or wall mount available
Product Specifications and Certifications
| | |
| --- | --- |
| Mechanical | |
| Dimensions (L x W x H) | 330mm x 150mm x 115mm |
| Weight | 1600 g |
| Environmental | |
| Operating Temperature Range | -10 to 55 ℃ |
| Power | |
| Input Voltage Range | 10 - 32 VDC |
Login to access additional resources
Resources
Fact Sheet
Last Updated
Size
Document Name
Iridium for DoD & U.S. Government - Fact Sheet
File Name
FS_Iridium_DoD And US Government_Fact Sheet_082322.pdf
Description
By maintaining a partnership with the U.S. Department of Defense for over 20 years, Iridium has been able to provide robust, secure, and affordable voice and data connections. Learn more about how Iridium supports U.S. Armed Forces and the U.S. Government in this fact sheet.
Version Date
August 23, 2022
Applications
Command & Control, EMSS, Personal Tracking, Primary Communications, Secure Communications, Security, SOS, Surveillance, Tactical Communications, Tracking
Related Products
RO® Tactical Radio, Iridium 9575A for U.S. Government, Iridium 9575A Docking Station, SHOUT Nano, Somewear Global Hotspot, RockSTAR, EVERYWHERE inReach® by Garmin for Government, EVERYWHERE inReach® Mini by Garmin®, Iridium Edge® Solar
Related Services
Iridium Short Burst Data® (SBD®), Netted Iridium®, Iridium Burst®, Iridium Certus® 100, Iridium Certus® 200, Iridium Certus® 700
Verticals
U.S. Government