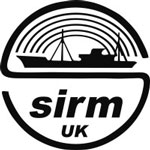 SIRM UK Marine Ltd provides products, services and support to all sectors of the marine industry in the UK and worldwide. We are a leading provider of commercial marine solutions for Communications, Navigation, Safety, Security, Welfare and Support.
We are well established in maritime communications, also providing personal satellite communication products and services, enabling hand-held voice and data connectivity from virtually anywhere on the Earth's surface.
Previously known as Marconi Marine, we have been continuously involved in the marine industry, since the inception of the very first marine radio over 100 years ago.
We support the whole of the maritime industry, with more UK based marine electronics engineers than any other company and a network of regional offices across the country.
We have dedicated specialist teams to identify suitable solutions, as well as providing the best products and the most comprehensive after-sales support available.