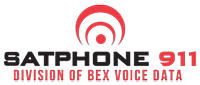 Since 1999 Bex Voice Data Inc. has been providing communication and navigation solutions to individuals and organizations who find themselves "off the grid." With services such as satellite communications, global positioning, marine electronics and IT integration, ART is able to keep people connected anywhere on the globe.
Located in North Tampa, FL, BEX provides sales, support, installation, integration and repair services to customers located around the world in industries including: maritime, military, disaster relief, disaster preparation, oil research, travel and tourism and many more.
Currently, the best service available at BEX is offered by Iridium. Iridium phones offer true worldwide coverage including the open seas. With the Iridium service it is possible to purchase pre-paid minutes with no contract, no credit check and no monthly fees.
LOCATIONS
Bex Voice Data Services, Inc.
4710 Eisenhower Boulevard, Suite B-4