« Back
Women's History Month: Q&A with Manjula Sriram, Iridium Vice President & Chief Information Officer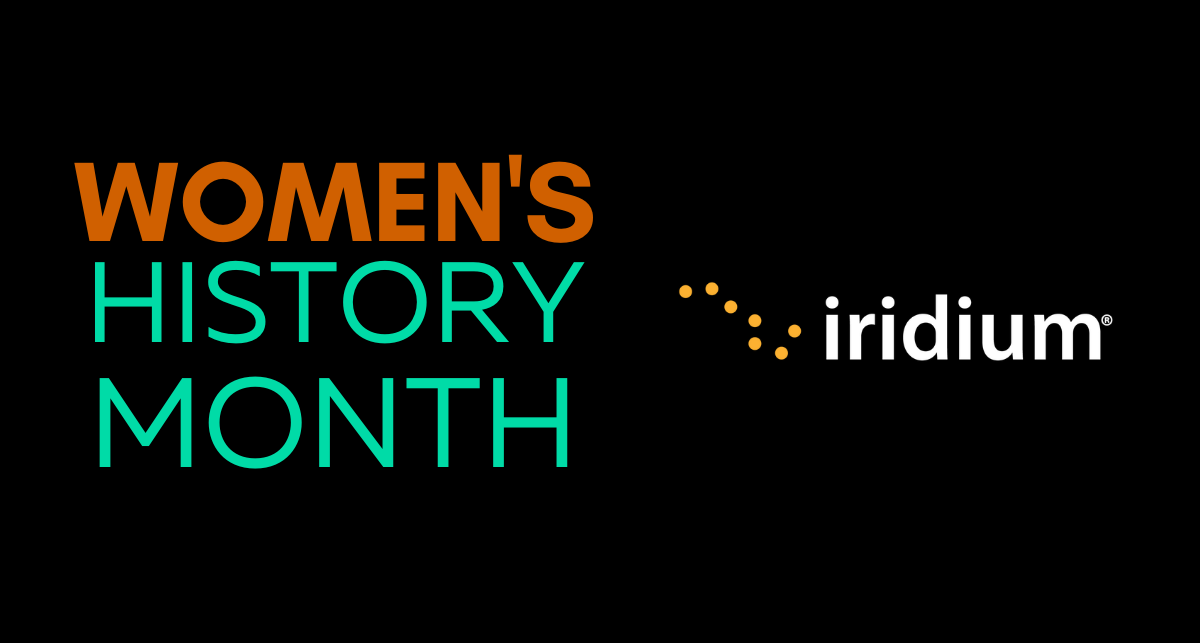 In honor of Women's History Month and International Women's Day, Iridium Vice President & Chief Information Officer (CIO) Manjula Sriram shares insights into her experiences as a woman in the workforce, where she draws her inspiration, and advice for those interested in joining the space and satellite industry.
What does Women's History Month mean to you?
Women's History Month allows us to reflect on the accomplishments of those who came before us. Without their contributions, I could not drive new technology solutions every day. As a technologist, I want to continue to drive innovation so I can be an inspiration for others and continue this cycle.
What women serve as an inspiration in your life?
While several women have inspired me, my first inspiration is my father, who took care of us at home after work to support my mother's dream of education. He encouraged me to be an engineer, saying no ambition is small if you put your heart into it. Next, my mother inspired me, who chose to be a homemaker and our first teacher. She taught me that it's never too late to take yourself out of your comfort zone as she began her career in medical technology later in life.
As someone in technology, I am motivated by Indra Nooyi (former CEO of PepsiCo), Susan Wojcicki (former CEO of YouTube), and Sarojini Naidu (freedom fighter) to be committed to pushing innovation in technology and challenging the status quo.
Finally, I want to recognize Iridium COO Suzi McBride for encouraging everyone at Iridium.
Can you share more about your role at Iridium and your experience as a woman in the workforce?
I am only as good as my team and am grateful to have a fantastic team. It is truly an honor to lead a dynamic and dedicated team. In my short time at Iridium, we have had the opportunity to re-establish the Information Systems group, build cross-department bridges, and provide a roadmap for a one-stop shop for all technology, security, and policy needs. My role here at Iridium is to be a business partner and deliver technology solutions enabling our teams to grow the Iridium brand successfully.
I have experienced that Iridium recognizes staff on meritocracy. It has allowed me to rise above gender stereotypes and gain recognition for my accomplishments and contributions to the organization.
Do you have any advice for women looking to pursue a career in the space and satellite industry?
Don't let others dictate what you can and can't do and find a mentor in the industry to advise you.