« Back
Two rowers raise money to fight breast cancer using Iridium as a lifeline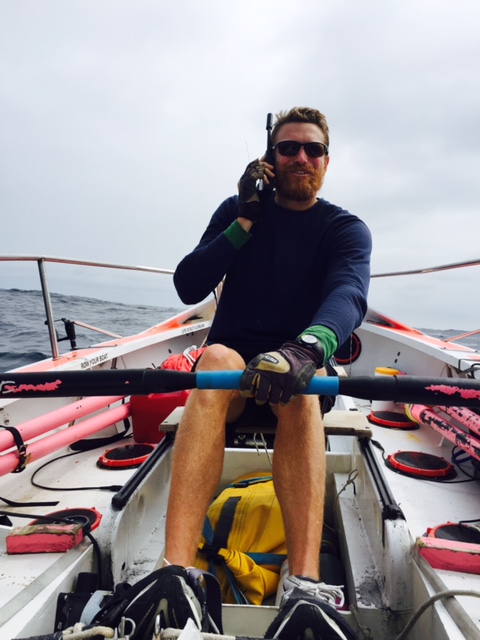 Pete Fletcher & Tom Hudson departed from New York in their row boat, the Macpac Challenger, on Thursday, May 21 to begin what would become an unforgettable 98-day, 14-hours and 44-minutes 'Dare to Dream' journey across the Atlantic Ocean to London. The trip, a staggering 3,000-plus nautical miles of rowing, was set upon in support of the McGrath Foundation, one of Australia's leading breast cancer support organizations. Assisting with such an inspiring project, Iridium's partner Two10degrees provided full satellite tracking, monitoring and messaging capabilities for Pete and Tom by supplying them with an Iridium Extreme® satellite phone, coupled with the Global Alerting Platform (GAP) and Iridium® airtime.
Iridium and GAP were the trusted form of communication throughout the journey, ensuring that Tom and Pete could raise an alarm and reach their emergency contacts, should the need have arisen. With the support of Iridium and GAP the pair were also able to make important phone calls, send position reports and even tweet while over a thousand nautical miles from shore. Pete shared "Without the tracking and telemetry technology provided by Two10degrees' Global Alerting Platform (GAP) and Iridium Communications, we would not have been able to keep our friends, family and supporters updated on our progress.
Both Tom and I were also reassured that if we had found ourselves in trouble, we could have raised the alarm by simply pressing a button. This gave us extreme peace of mind." Through the communications and tracking technology provided by Iridium and Two10degrees, Pete and Tom were also able to host a live tracking map created via GAP so supporters could follow their journey. That map, tracking their journey, can be viewed on the 'Dare to Dream' website.
The trip was hardly without challenges aside from the distance. Pete and Tom endured a number of tests during their journey, including fighting their way through three big storms, overcoming two boat capsizes and running out of supplies requiring an at-sea food drop after crossing the completion line. Lucy Finlayson, client services manager at Two10degrees commented on the journey: "This is an excellent application of our global tracking software GAP, as there is so much reliance on communication in situations like this." Joel Thompson, Vice President and General Manager, Terrestrial Line of Business at Iridium added: "The power of dependable communications enables people to dare to take on their dream adventures and support great causes. Iridium is proud to be the reliable communication network of choice for any expedition, big or small."
Pete and Tom have captured the hearts of thousands with lots of posts appearing on their Facebook page and donations flowing in from across the globe to their McGrath Foundation support page. To date, Pete and Tom have raised over $15,000 (Australian Dollars) for the McGrath Foundation exceeding their goal of $10,000.00. If you would also like to support the 'Dare to Dream' cause, click here.