« Back
Success! The First Ten Iridium NEXT Satellites Have Arrived in Low-Earth Orbit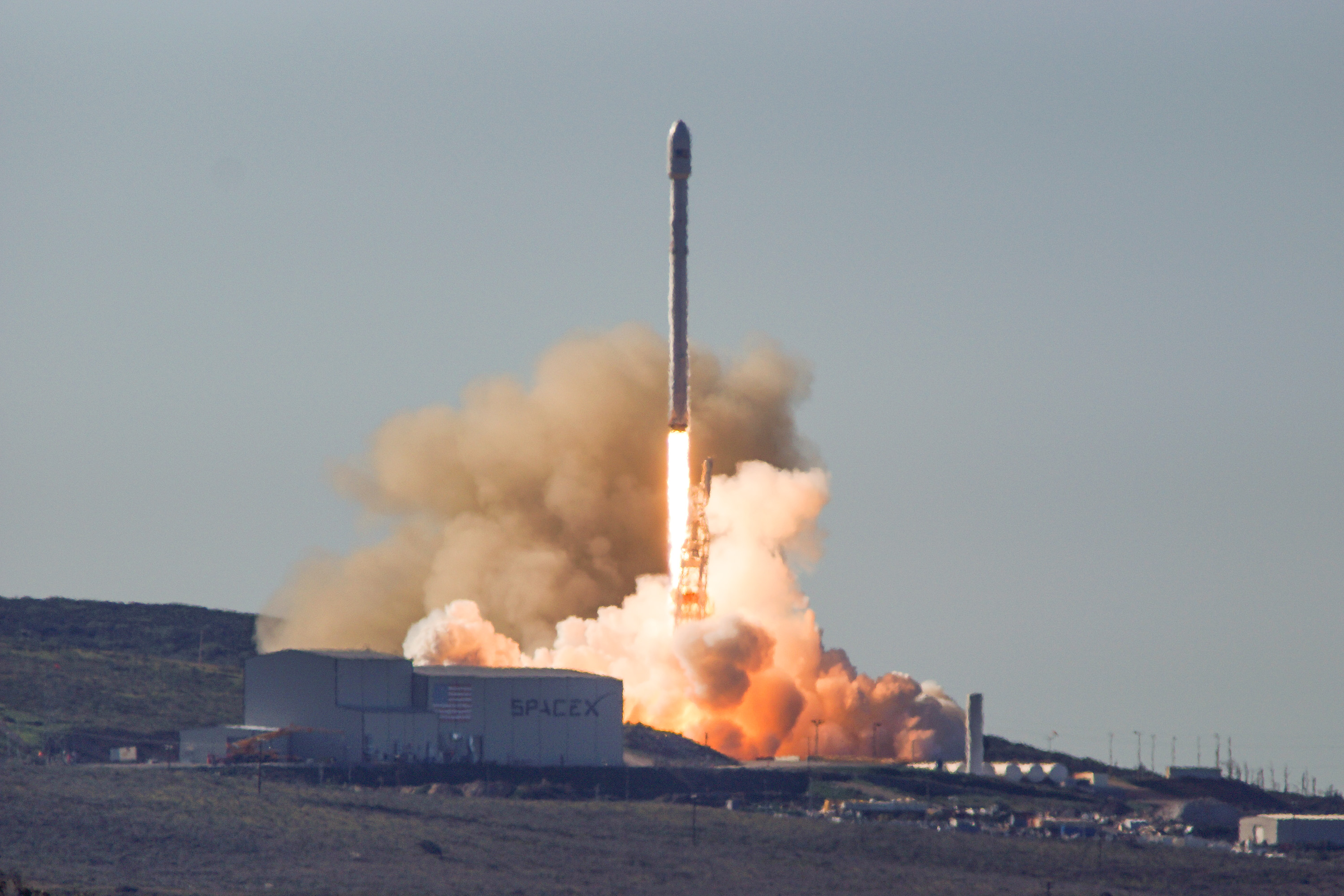 Today, January 14, 2017, marks a historic day in Iridium history – the first payload of ten Iridium NEXT satellites have been launched and deployed into low-Earth orbit (LEO) by our launch partner, SpaceX. This highly anticipated first launch took place at SpaceX's west coast launch site at Vandenberg Air Force Base in California, at approximately 9:54:39 am PST.
This is the first in a series of seven Iridium NEXT launches, which are scheduled over the next 15 months with SpaceX. Each launch will include a payload of ten Iridium NEXT satellites – the heaviest payload yet to fly on a Falcon 9 – and begin a one-for-one satellite replacement of Iridium's existing global satellite constellation, the largest commercial satellite constellation in space. This process is known as a "slot swap", and one of this scale has never been attempted before. Due to the size and complexity of this endeavor, Iridium NEXT has been referred to as one of the largest "tech refreshes" in history.
"Today Iridium launches a new era in the history of our company and a new era in space as we start to deliver the next-generation of satellite communications," said Matt Desch, chief executive officer of Iridium. "We have been working endless hours for the last eight years to get to this day, and to finally be here with ten Iridium NEXT satellites successfully deployed into low-Earth orbit is a fulfilling moment. We are incredibly thankful for all of the hard work from our team, as well as our partners, to help us achieve this milestone."
In addition to partnering with SpaceX for the launch of 70 Iridium NEXT satellites, the manufacturing, assembly and testing of all 81 satellites is being conducted by Thales Alenia Space and their subcontractor for production, Orbital ATK. Both partners have played integral roles in the Iridium NEXT program, including the management of an 18-station, state-of-the art assembly line production system, making today a possibility.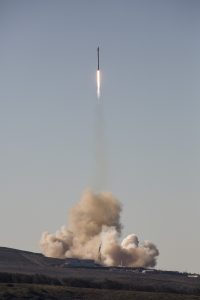 The hosted payloads onboard the Iridium NEXT satellites are manufactured by Harris Corporation and will include a payload from Iridium's partner Aireon, which will for the first time provide a real-time global aircraft tracking and surveillance service for air traffic controllers and airlines, extending aircraft visibility across the planet.
The next major milestone will be the validation that all ten satellites are receiving telemetry from our Satellite Network Operations Center (SNOC) in Leesburg, VA, and the completion of on-orbit testing of these satellites, to validate performance requirements are met. The second Iridium NEXT launch will be scheduled after this testing is completed, in April. The entire Iridium NEXT network is scheduled to be completed in 2018.
Please stay tuned for more information on Iridium NEXT by checking Iridium® 360 and all social platforms for real-time updates!
For more information about Iridium NEXT, please visit www.iridiumnext.com.