« Back
Revving our Engine – Static Fire Test Complete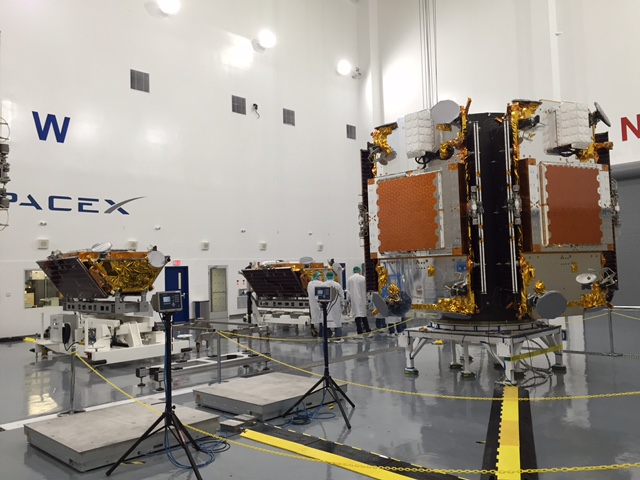 Yesterday, all eyes at Iridium and SpaceX were focused on Vandenberg Air Force Base's SpaceX launch pad. With great anticipation, team members observed the static fire test of the Falcon 9 rocket that will deliver the first ten Iridium NEXT satellites to orbit. Iridium is excited to share that the test is complete, and that SpaceX is reporting that the rocket should be ready for the first launch of the Iridium NEXT satellite constellation next week. The target launch date is now Monday, January 9th at 10:22 am PST, weather permitting.
"With completion of the static fire test, our first launch has just gotten that much closer," said Matt Desch, chief executive officer at Iridium. "The Iridium team has been anxiously awaiting launch day, and we're now all the more excited to send those first ten Iridium NEXT satellites into orbit."
Static fire tests are conducted with the rocket locked to the launch pad to ensure the rocket engines are operating as expected. This marks the first static fire test for the seven launches that are planned for the Iridium NEXT program.
Make sure to follow us on our social pages and stay tuned to our blog, Iridium360, for more updates. For more information about Iridium NEXT, please visit www.IridiumNext.com.