« Back
Russian expedition in Antarctica stays in touch thanks to Iridium®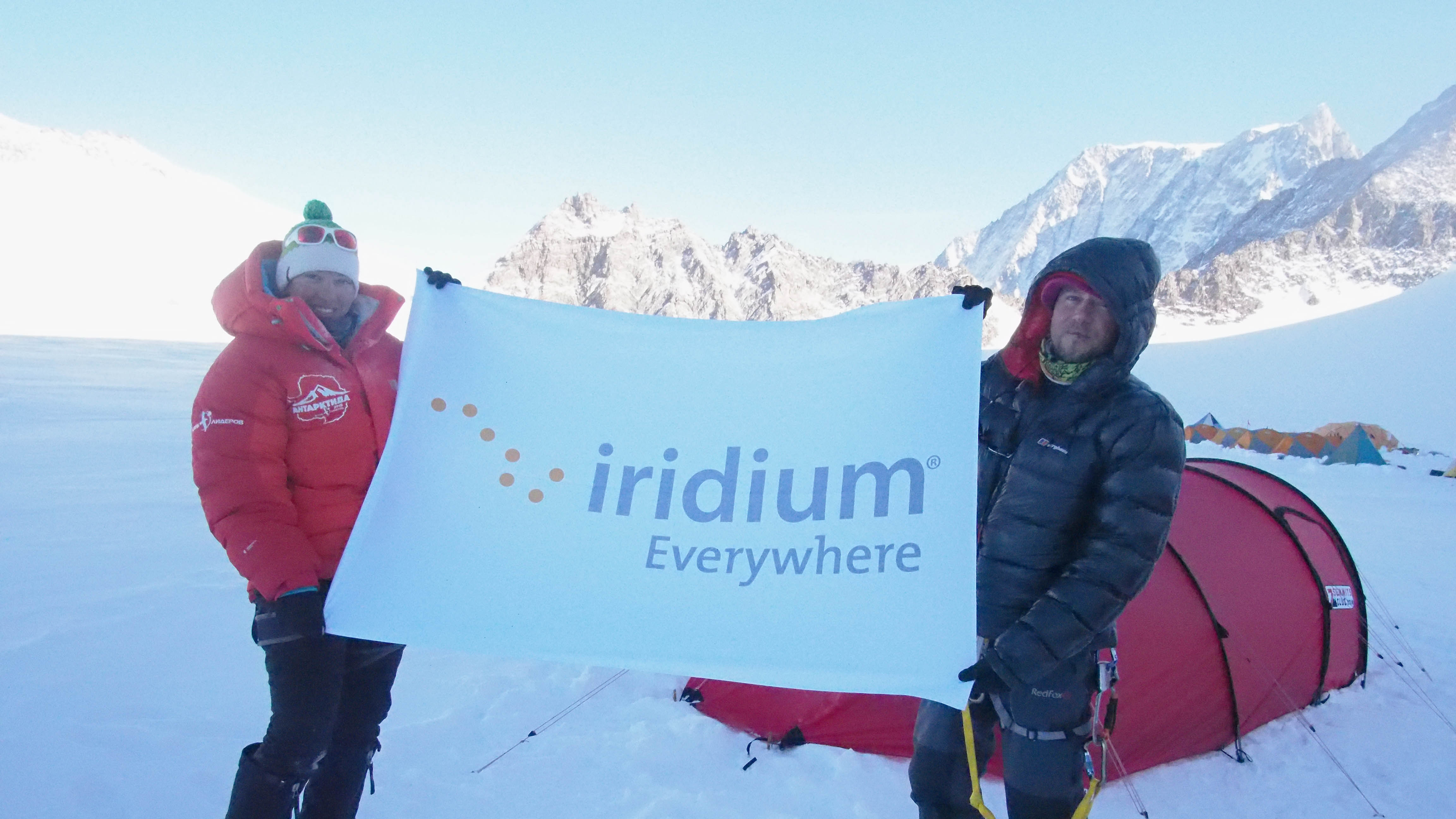 The Antarctica Leaders Club 2015 is an initiative organized by the Russian Business Leaders Club with the support of Russian President Vladimir Putin, the Russian Geographical Society and the Russian Mountaineering Federation. The expedition conquered some of the most inhospitable places in Antarctica and Iridium was an invaluable companion in this journey, providing reliable communication between its members and those far away.
The Antarctica Leaders Club 2015 involved 14 people, including professional climbers, doctors and photographers. The group set off for Antarctica on December 20, 2014 with two goals: to test Russian-manufactured communications equipment and to do medical studies. To facilitate this critical mission and stay connected with family and friends, the group used two Iridium Extreme® phones, one Iridium GO!® device and one Iridium Pilot® unit. The Iridium devices allowed the members of the expedition to communicate with close ones, send social media updates and share pictures online even in very high altitudes (4000 meters) and very low temperatures (-40C).
On January 16, 2015, for the first time in the history of the Russian business community, entrepreneurs climbed the highest peak of Antarctica – Vinson (4897 m). The expedition received high public interest in Russia and was broadcasted live from Antarctica on one of the Russian federal channels on New Year's Eve.
Interesting facts about the Antarctica Leaders Club 2015 expedition:
Fact 1: The expedition held a video conference call with Russian President Vladimir Putin, the first ever TV link-up between Moscow and Antarctica enabled by Russian-made equipment.
Fact 2: The expedition conducted medical research on untrained volunteers to assess the physical and psychological response to hypoxia in high altitudes.
Fact 3: Each member of the expedition carried a backpack of 70 liters, and pulled a sled of 120 liters. The participants of the expedition did not leave debris in their path – all waste was packed and carried away with them.