« Back
Q&A with Iridium Principal Engineer Julian Horvath – Winner of the 2019 the SSPI Promise Award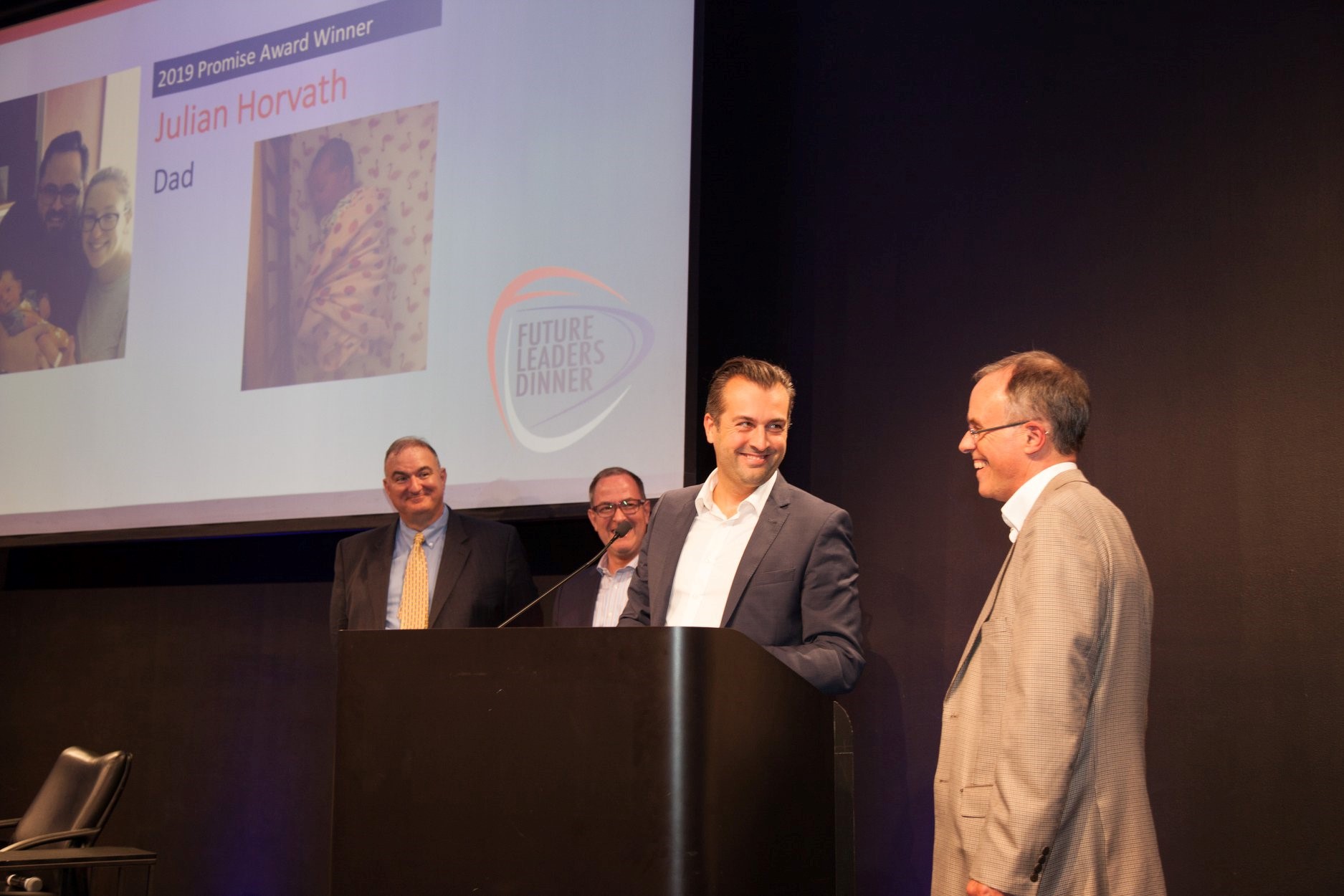 Posted by: Kelli Sullivan, Iridium, Public Relations Manager
Every year, the Society of Satellite Professionals Internationals (SSPI) Promise Award honors the three top-ranked members of the annual "20 Under 35" list of space & satellite employees or entrepreneurs age 35 and under who have demonstrated outstanding achievement in the early stages of their career. Julian Horvath, principal engineer of satellite operations & ground development at Iridium, received the 2019 SSPI Promise Award. In this Q&A blog, Julian shares his story and gives advice for young professionals in the space and satellite industry.
Iridium: When did you first become interested in space and engineering and decide you wanted to pursue the field as your career?
Julian: I have been interested in the space industry my entire life. When I played Lego as a kid, I used to build my own spaceships instead of following the instructions.
How did you end up working at Iridium?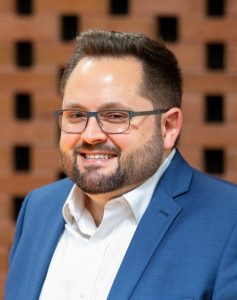 When Iridium was first hiring for Iridium® NEXT, I heard about a position from one of my first mentors in the industry, Nigel May (senior member of technical staff, Iridium NEXT satellite operations and ground development at Iridium). The position ended up going to a previous Iridium employee, who is now another great mentor to me.
I stuck with the company I was at and went back to school to get my master's degree. Around a year later when Iridium began to staff up more for Iridium NEXT, they contacted me, but I didn't jump right away. I was a few classes into the master's program and about to start a new project at work.
A few days later, the satellite I was the only on-call support for had an anomaly and went out of service. I figured out the issue, fixed the code, and sent it off to the expert subsystem engineer for him to review on Monday. I then supervised the return to service of the satellite, including reloading software that had been in RAM and lost when the satellite rebooted. I also gave them a simple workaround to ensure they could stay in service until we could load the new software with the code fix. I wrote an anomaly report with my signature line at the bottom that said, 'junior engineer.'
New management at the company wanted to fire me because junior engineers were not allowed to do what I had done. Thankfully, my management team went to bat for me. I received two promotions the next day and was promised a third promotion within the year. However, the company did not change the policy and technically I still wasn't allowed to do what I had done. I had a general feeling like I needed to watch myself. I wasn't going to stay at a company that limited opportunities based on job title.
I called Iridium and asked when I could sign the paperwork. Even though my third promotion at the other company was going to be principal engineer, I went back down to become a junior engineer at Iridium where I was worlds happier and had way more responsibility. I've been at Iridium for almost 8 years now.
What was your experience like as the youngest employee ever at Iridium to be a principal engineer?
I know some of the leadership at Iridium was hesitant to promote me to principal engineer at first, and I understood their hesitation since I was not yet 30 at the time. Walt Everetts (vice president of satellite operations and ground development at Iridium) thought I was capable and pushed. He knew that with the support available at Iridium from him, Nigel and others, I could handle the additional responsibilities.
Once I became principal engineer, other than a title change and the new responsibilities that came with them, I felt there was no difference, which is one of the things that makes Iridium a great company. At Iridium, we don't limit people by their title. Young people can take on more responsibilities than they might be permitted at another company, and Iridium makes sure employees have the support and mentoring they need to succeed.
Did you have any issues as a young leader? If so, how did you resolve them?
For the most part, I would compare my leadership time at Iridium with Iridium NEXT to Steve Kerr coaching the Warriors. I have had to step in at times and take the reins simply to move us along when we got bogged down. However, most of the time I just had to roll the ball out there, let a team of all stars do their work, and trust others to take the lead at times.
Managing the operations and deployment of Iridium NEXT was never going to be done by one person. Many people had to step up and take on leadership roles in different areas. My job was often more about supporting them and helping tear down any obstacles they encountered. Iridium has some of the best, most experienced team members in the industry, so I knew to trust in what they said was possible and not worry about what others said was not possible.
We also had some amazing Thales counterparts that were willing to push forward and do something unheard of while risking failure. The last important component is Iridium's executive leadership who gave us the opportunity to excel by being willing to accept failure and delayed timelines.
When it comes to satellite operations, there are so many unknowns and potential issues. For the first launch, we failed to meet our green light schedule by a couple days, but we beat the original contingency schedule by about 1.5 months. We failed to meet the schedule on each of the first two launches, and there are still about 12 days in that first launch schedule I want back! I am the first to admit I am very stubborn.
What advice do you have for other professionals under 35 in the space & satellite industry?
All I ever heard was cliché stuff like "work hard" or "take out the trash." Sure, that's important advice, but anyone can do that if they apply themselves.
I will say two things…First, try to observe and learn in every situation. Even the simplest meetings might provide you an opportunity to observe the experts at your company and learn from them. Second, only send 25% of the e-mails the first time you write them. Re-write 25% focused on trying to get your point across in as few words as possible. Sleep on the next 25% to calm down and/or re-write. Consider deleting the last 25% when you are not really adding anything to the conversation. I have deleted a ton of e-mails without sending them.
What is your favorite memory so far working at Iridium?
Probably still the first launch when we were able to communicate with all 10 satellites on the first attempt just minutes off the launch vehicle.
You have already had so many successes in your career so far. What are your goals or plans for the future?
I recently welcomed my first child, so my main focus for the future is learning to balance family life and work life. Thankfully, while there is a culture at Iridium of doing whatever it takes to get the job done, it is never at the expense of what is really important. I have seen people get "yelled at" for proposing they miss a child's game to get something done for work.
Looking back, what piece of advice would you give your pre-Iridium self?
Can my piece of advice be to ask for more advice? Professionally, I would say if you cannot solve a problem now, push it off and prioritize it for later to give yourself time to think. Personally, try to do a better job sticking with a gym routine and staying healthy.
What is one thing you didn't learn in college that would have helped you in your career?
To paraphrase one of my favorite TV shows/book series – you know nothing.  For an engineer, college only really does two things. It teaches you basic skills of the industry and teaches you how to learn. This was described perfectly by my first team lead when on my first day he said, "a year from now you won't believe all the things you don't know today."