« Back
Iridium Simulates First Iridium NEXT Launch at SATELLITE 2016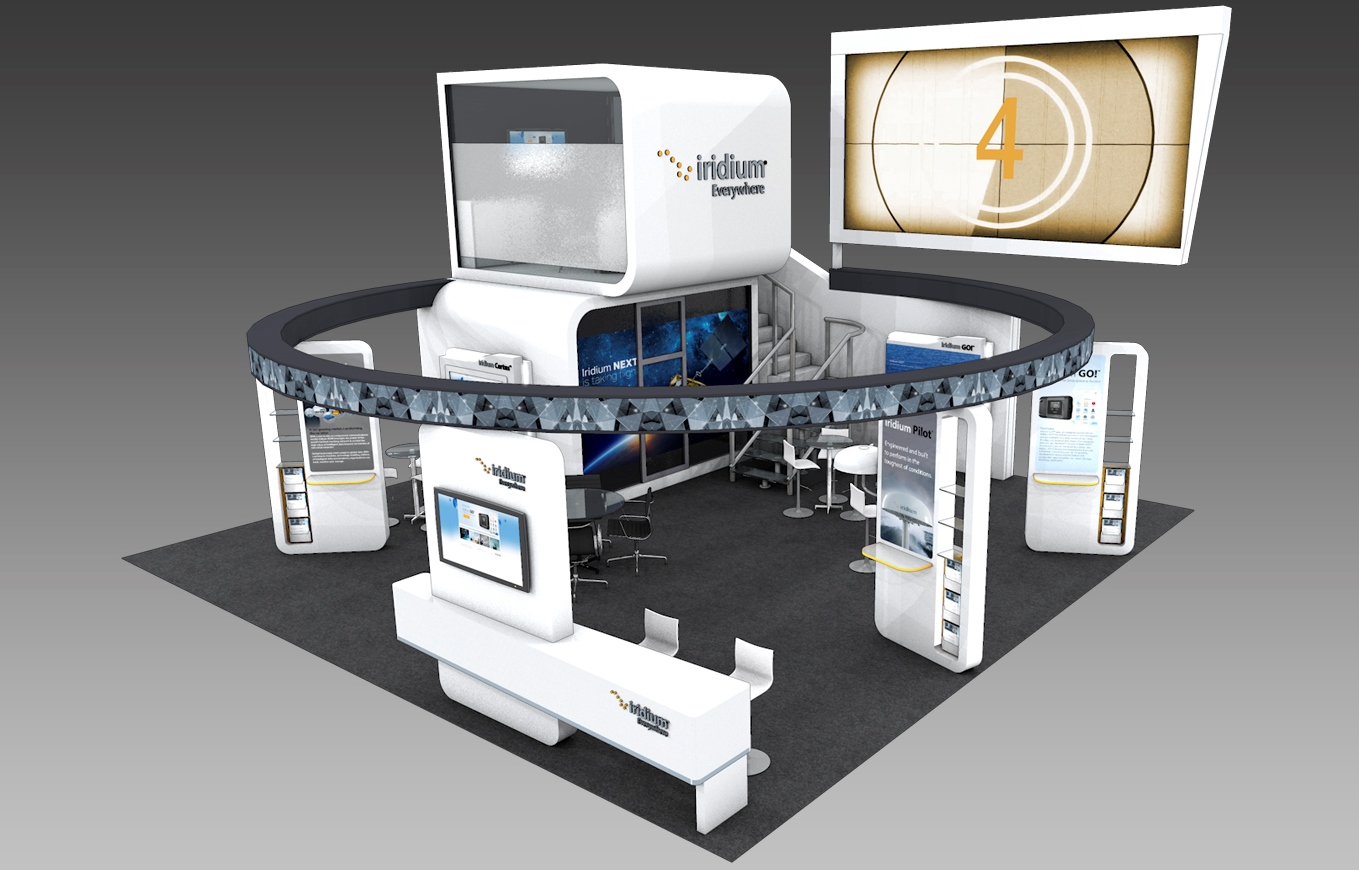 Have you ever wondered what it will be like to witness a rocket launch?  The anticipation, the shaking ground and the roar of the engine are all instore for visitors to the Iridium booth #1438, at SATELLITE 2016. With Iridium NEXT set to launch this year, we will be bringing a new and unique experience to SATELLITE, featuring a rocket launch simulation of Iridium NEXT satellites enroute to space. The "Iridium Experience" will take place inside the Iridium booth, and offers a can't miss sneak preview of what's to come. Be sure to sign up for this thrilling "ride into space" so you can see for yourself what it's like to launch the world's largest commercial satellite constellation.
In addition to the Iridium NEXT launch experience simulator, show attendees will have the opportunity to demo and learn more about several Iridium products and services including:
Iridium Extreme® Push-to-Talk:  the fastest, easiest to use, and most adaptable Push-to-Talk handset, delivering reliable group communications at the push of a button. There will be live demos being held all three days of the conference. Witness what it's like to connect instantly to a talkgroup with a single push of a button.
Iridium GO!®: This small and portable device enables voice calling, text messaging, and optimized apps to keep you connected wherever you are without expensive roaming charges. Push your limits of going beyond terrestrial networks and truly connect everywhere on the planet.
Iridium Pilot®

: 

Stay connected at sea without having to pay extra. Iridium Pilot allows you to double your data allowance for up to 40% savings over competitors. Discover the meaning of value and reliability without getting anchored to high data costs.
See how Iridium solutions are driving success for companies in virtually every industry:
Iridium M2M: Enabling Machine-to-Machine (M2M) connectivity to people and assets via industry-leading core technology, network superiority and an ecosystem of partners with expertise in every market.
Iridium Certus

(SM)

 Powered by Iridium NEXT's high performance network, Iridium Certus will offer a platform of enterprise-grade solutions that are scalable and reliable across broadband, land mobile, government and M2M markets.
Iridium Government Solutions: Iridium delivers secure, reliable communications to support missions wherever your team is needed. Learn about our exclusive contract with DISA, offering unlimited voice and data for U.S. Government agencies.
Be sure to stop by and learn about the MSS world at the SATELLITE show and discover what it means to be truly mobile: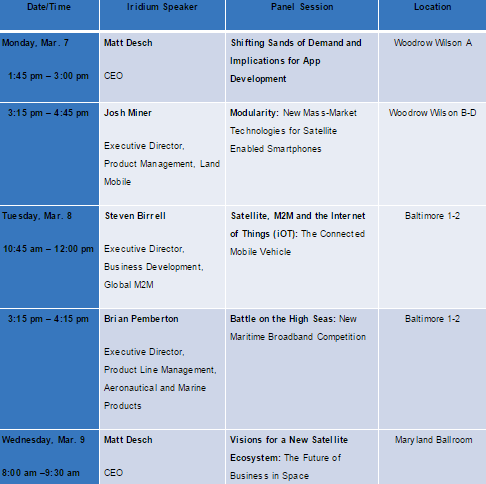 If you'd like to schedule a meeting with one of our expects, please email communications@iridium.com