« Back
Iridium® PTT Wins MSUA Award for Emergency Response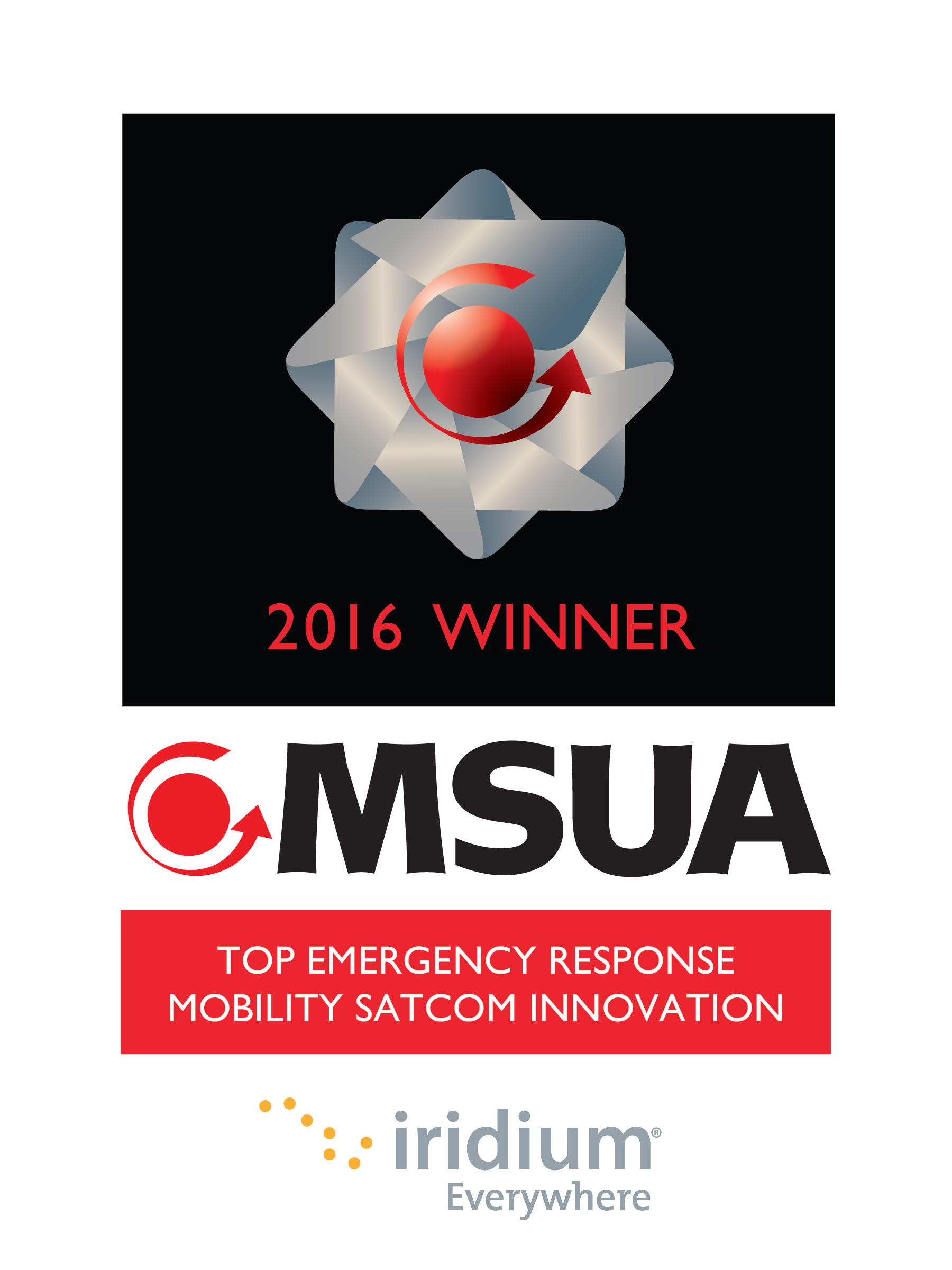 Reliable communication during emergency situations is critical for both victims and responders alike. Where traditional networks are limited or fail, Iridium Push-to-Talk (PTT) persists, providing rapid and reliable communications anywhere in the world – all at the push of a button. It's these qualities that led the Mobile Satellite Users Association (MSUA) to recognize Iridium PTT with the Top Emergency Response Innovation Award at SATELLITE 2016.
Iridium PTT extends the push-to-talk "walkie talkie" model worldwide, thanks to Iridium's constellation of 66 cross-linked low-Earth-orbit (LEO) satellites. The LEO constellation sets it apart from geosynchronous (GEO) PTT offerings by allowing users to quickly set up talk groups while experiencing minimal latency during calls. The service is also secure, with all transmissions being sent using AES-256 encryption – one of the most secure standards available. Iridium PTT is also compatible with Iridium NEXT, the company's next-generation satellite constellation, which is scheduled for completion in 2017, so customers will be able to rely on it for the long term.
The key design philosophy behind Iridium PTT is ease of use and accessibility, allowing emergency responders to communicate as they need to, based on the emergency at hand. Iridium's PTT Command Center is a dynamic, Web-based tool where users can easily manage talk groups and equipment over the air, without needing to tether the device to a computer. Where other satellite-based PTT services feature high costs and fixed terminals with large, bulky equipment, Iridium PTT offers a low-cost mobile solution for global, low-latency communication.
Iridium also provides more ways for customers to communicate by offering innovative equipment. The Iridium Extreme® PTT is an intuitive and ruggedized handset that supports multiple communications services such as PTT, standard voice calling, SMS, SOS, and more. The lightweight device is easy to carry, but can also be fix mounted to vehicles and vessels. There's also the Iridium PTT 9523 Core transceiver and developer kits, which enable partners to build specialized satellite or hybrid satellite/terrestrial PTT devices and further expand use cases for Iridium PTT.
Iridium PTT is a critical lifeline for response organizations and emergency responders without requiring huge financial and technology investments. We are honored to be recognized by MSUA, and we are proud to support emergency efforts through satellite communications.
Iridium PTT is available to experience through Iridium's media program. To participate, please email diane.hockenberry@iridium.com.