« Back
Iridium Partner Intellisense Ready to Deploy Autonomous Flood & Weather Sensors for Vulnerable Environments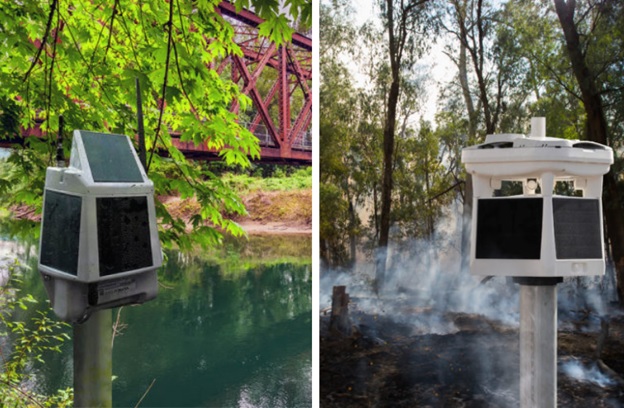 Iridium partner Intellisense Systems Inc., a leading provider of integrated environmental sensing solutions, has created groundbreaking Internet of Things (IoT) wireless flood and weather sensors to protect vulnerable environments. These new sensors provide NGO's, businesses, and federal, state, and local governments with the capability to rapidly respond to hazards, such as floods and wildfires, helping to protect both lives and land.

The AWARE Flood Sensor from Intellisense is a fully remote and autonomous flood warning system that sends flash flooding alerts automatically. These sensors are deployed in flood-prone areas and deliver immediate updates to first responders. The real-time situational intelligence enables them to quickly implement necessary road closures and evacuation notices for communities, businesses, and other personnel. By utilizing the Iridium® network and its integrated solar power system, the device can be installed in both urban and the most rural communities without significant infrastructure investment.
In August 2019, Intellisense was awarded a multi-million dollar contract from the Department of Homeland Security (DHS) to finalize development, commercialization, and production of the AWARE Flood sensor. The automated flood alert and warning solution rapidly evolved based on feedback, enhancing its accuracy, performance, and dependability. Intellisense has now made these sensors commercially available, helping to make more communities resilient to flooding events.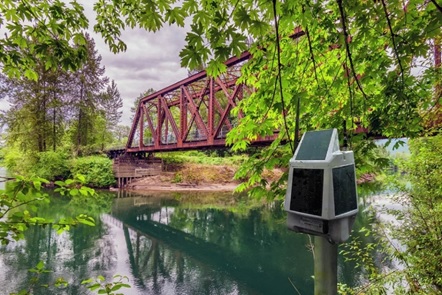 The Intellisense AWARE Flood IoT Inundation Sensor. Image Credit: Intellisense
Intellisense also provides portable, all-in-one weather sensors that are making it possible to remotely deploy these autonomous meteorological devices in new geographies. The small and light-weight systems can deliver meteorological data from anywhere in the world, from the sub-zero temperatures of Antarctica to known wildfire hotspots, utilizing both cellular infrastructure and the Iridium network.
The company also recently introduced the MWS®-C410 all-in-one weather sensor, designed to support emergency personnel responding to wildfires. The device uses Iridium satellite connectivity in remote wilderness areas, making it possible for wildfires to be detected quickly no matter where they are.
Related Products & Services