« Back
Iridium Creates the Ultimate Launch Soundtrack on Spotify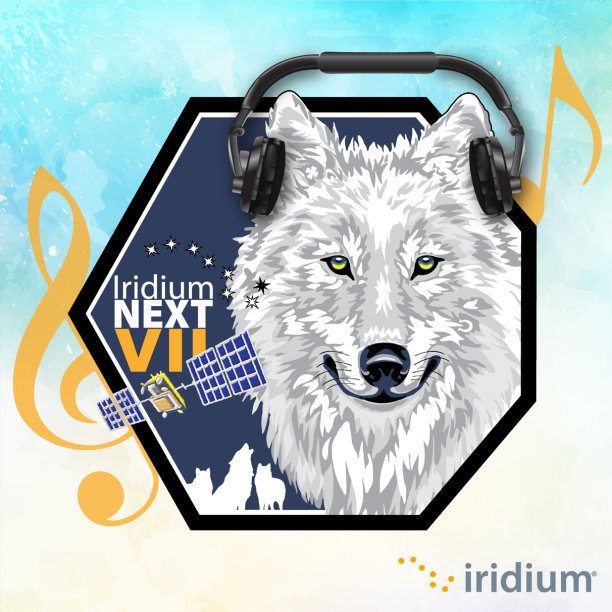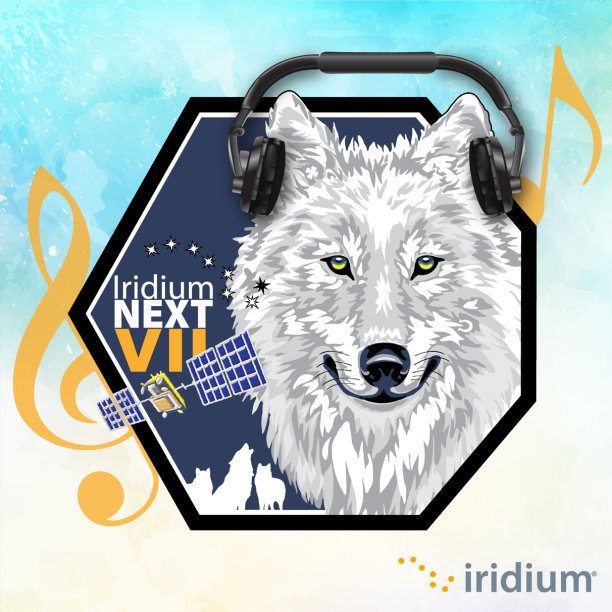 Iridium Creates the Ultimate Launch Soundtrack on Spotify
Iridium NEXT is one of the most ambitious projects ever attempted in space.  Technologically, the original Iridium constellation was one of, if not the, most complex networks ever created, now only to be surpassed by an upgraded version.  With six of eight launches already completed as part of the Iridium NEXT deployment campaign and 55 new satellites in orbit, the Iridium team is looking to make sure we commemorate our final two planned launches in fun and unique ways.
Introducing the Iridium NEXT launch soundtrack!
For both the Iridium-7 and Iridium-8 launches (and maybe even some other fun stuff coming in the future), Iridium audiophiles will be curating themed playlists featuring songs designed to either reflect what viewers of the SpaceX webcast are watching or are in some way related to the Iridium story (including metaphorically).
One of our goals for this playlist is to ensure it's a fairly-diverse array of music and has something for all listeners, but hopefully everyone will enjoy what each song brings throughout the broadcast!
So how does it work? 
Iridium has created a launch soundtrack on Spotify.   Here's a step-by-step guide to help you join the fun.
Step 1: Search for the Iridium Communications Inc. account on Spotify, and make sure it's the one that's verified! Or you can click this link to directly access the playlist.
Step 2: Select the Iridium-7 Launch Soundtrack from the playlists section.  You should now see all the songs in order.
Step 3: Next, open your web browser and visit http://www.spacex.com/webcast about 15-20 minutes before launch, so at around 4:20 AM PDT, which is 7:20 AM EDT (11:20 UTC).  Launch is scheduled for 4:39:30 AM PDT (11:39:30 UTC).
Step 4: Once the SpaceX webcast begins, find the timer in the top right corner of the screen that shows a countdown to launch.
Step 5: When the countdown timer reaches 10 minutes and 30 seconds, press play on the first song of the playlist, and then just let it play.  (We recommend keeping the volume low enough to hear the host clearly!)
Step 5A: If you joined the show late, or had to pause the playlist, have no fear.  We will be live tweeting at what point on the timer (that same one in the top right corner), each new song will start, giving you an opportunity to get back in the game! For example, you may see a tweet like this:
"To join in with the playlist crowd, press play on Iridium-7 Launch Soundtrack Song - [SONG NAME] at T+9 minutes 47 seconds @Spotify #Iridium7"
After that, there's nothing left to do but watch, listen and enjoy.  And yes, everything that happens; the timing, the words, the irony --- has all been specifically designed to create a unique viewing and listening experience. (Hopefully it works out as planned!).
Warning: This will only work seamlessly for Spotify Premium users.
But, we've got you covered – The playlist is included at the bottom of this post so everyone without Spotify Premium can build the list themselves.  We just ask that you pay close attention to song lengths and versions, to make sure things line up as accurately as possible!
How we picked the songs:
Deciding on what songs to pick was NOT easy. As a result, we created a list of criteria that each song had to meet.  They include:
Avoid profanity, explicit lyrics or graphic language
Avoid clichés (i.e., Rocketman – sorry)
Allow one exception to "avoid clichés" rule
Relate to either what is being viewed on screen, the "Iridium story" or our business
Matt picked it (our CEO, aka @Iridiumboss – although we're not sure yet if he realizes we're really including that song)
Represents a broad/diverse array of music/artists/bands
Serves as an ode to a relevant person, place or event
Represents some level of irony if they don't fit in the other categories
We hope you're as excited about this as we are, and that you will get a few laughs, do some head bopping along to the tunes and if you feel like, dance a little like nobody's watching.
Also, for the Iridium-8 Launch Playlist (our final planned launch), we're going to open song suggestions up to anyone and everyone, so if you have that eureka moment and think of a perfect song, let us know in the comments section of the blog or on social media.
The Official Iridium-7 Launch Soundtrack
| | | | |
| --- | --- | --- | --- |
| Song/Launch Event | Artist | Album | Length |
| | | | |
| Wake Me Up Before You Go-Go | WHAM! | Make It Big | 3:51 |
| | | | |
| Got My Mind Set On You | George Harrison | Cloud Nine | 3:54 |
| | | | |
| Thunderstruck | AC/DC | The Razors Edge | 4:52 |
| | | | |
| Return to Sender | Elvis Presley | Girls! Girls! Girls! | 2:07 |
| | | | |
| Shining Star | Earth Wind & Fire | That's The Way Of The World | 2:50 |
| | | | |
| Welcome Back | Mase | Welcome Back | 4:22 |
| | | | |
| Intergalactic | Beastie Boys | Solid Gold Hits | 3:30 |
| | | | |
| Superstar | Lupe Fiasco, Matthew Santos | Lupe Fiasco's The Cool | 4:49 |
| | | | |
| No Excuses | Meghan Trainor | NO EXCUSES | 2:33 |
| | | | |
| Burning Down the House | The Talking Heads | Burning Down The House | 4:02 |
| | | | |
| Hungry Like the Wolf | Duran Duran | Greatest | 3:25 |
| | | | |
| Ain't No Mountain High Enough | Marvin Gaye, Tammi Terrell | Anthology | 2:28 |
| | | | |
| High Hopes | Panic! At The Disco | Pray For The Wicked | 3:11 |
| | | | |
| Umbrella | Rihanna, JAY Z | Good Girl Gone Bad: Reloaded | 4:36 |
| | | | |
| Falling | HAIM | Days Are Gone | 4:18 |
| | | | |
| Starlight | Muse | Black Holes And Revelations | 4:00 |
| | | | |
| Confident | Demi Lovato | Confident | 3:26 |
| | | | |
| My House | Flo Rida | MY HOUSE | 3:12 |
| | | | |
| I Want To Break Free | Queen | The Works | 4:18 |
| | | | |
| Let's Dance | David Bowie | Pirate Radio | 4:07 |
| | | | |
| Groove Me | King Floyd | Choice Cuts | 3:04 |
| | | | |
| The Gift | Angels & Airwaves | We Don't Need To Whisper | 5:02 |
| | | | |
| Signed, Sealed, Delivered (I'm Yours) | Stevie Wonder | Number 1's | 2:38 |
| | | | |
| Satellite | Dave Matthews Band | Under the Table and Dreaming | 4:52 |
| | | | |
<style><!-- [et_pb_line_break_holder] -->.et_post_meta_wrapper img {<!-- [et_pb_line_break_holder] --> display: none !important;<!-- [et_pb_line_break_holder] -->}<!-- [et_pb_line_break_holder] -->