« Back
Iridium Connects Last Chance to Paint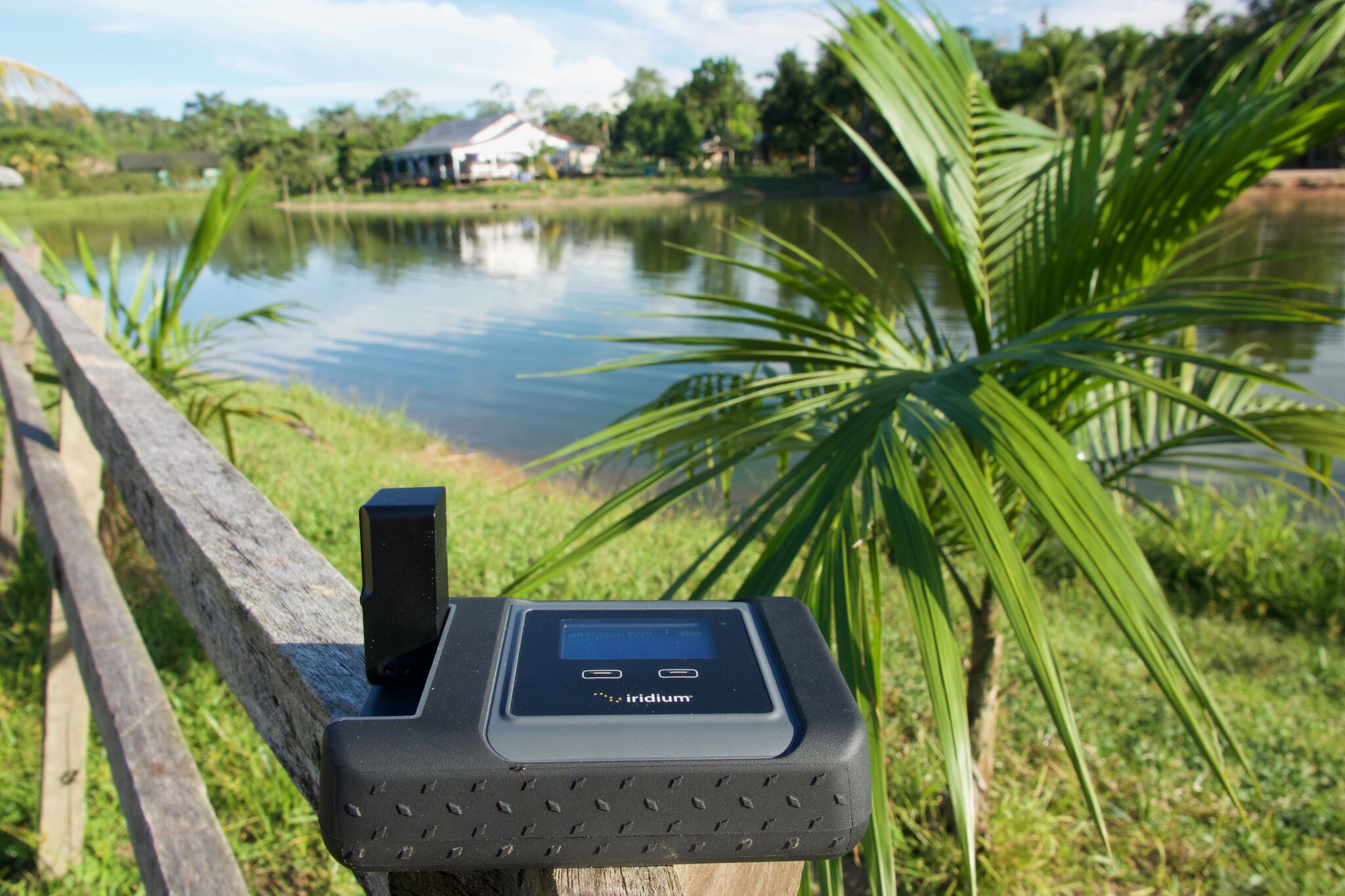 Iridium Connects Last Chance to Paint
Combining the power of art and technology to connect classrooms with threatened ecosystems
About the author: John Dyer is the founder of Last Chance to Paint and an artist in residence for the world's largest captive rainforest The Eden Project in the UK. John also works alongside The Born Free Foundation.
In 1989, the late Douglas Adams travelled with Zoologist Mark Carwardine to see endangered animals in hopes of raising awareness of ecological issues. Douglas Adams published the book Last Chance to See and a BBC radio documentary allowing audiences to join their adventures. Over the past 20 years, I have painted in many remarkable and endangered locations using art as a medium to highlight what we stand to lose. The ability to allow children to 'travel' and ask questions in an interactive way and create art for themselves inspired me to bring endangered environments and art into the classroom. After an agreement with Mark Carwardine, Last Chance to Paint was born. Last Chance to Paint uses art to educate and connect children to endangered environmental subjects, highlighting what we stand to lose.
Utilizing the latest satellite technology from Iridium, Last Chance to Paint allows schools around the world to virtually experience endangered people, plants, animals and environments, creating deep personal and meaningful bonds. The interactive adventures are made possible through the Iridium® network. Last Chance to Paint features an interactive blog that allows schools to type in questions for us to answer while we are travelling. Throughout our travels, we use the Iridium GO!® daily to receive questions and update our blog with responses to transport our travels to the classroom. We simply send our photos and blog content via e-mail to our WordPress site through the Iridium GO!, and the site automatically publishes the content. It's very clever, but very simple and user-friendly, and the Iridium GO! worked perfectly for us every time.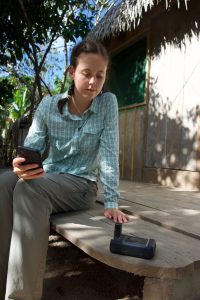 In June 2019, the Last Chance to Paint team travelled to a very remote part of the Amazon where the Yawanawá tribe shared their culture and story with the world. Being deep in the Amazon rainforest at least 12 hours from any mobile phone signal would have been daunting, but with the Iridium GO! we were never out of touch. Throughout the whole experience, we used the Iridium GO! to virtually interact and share our journey with children through Last Chance to Paint. We simply lifted the aerial to turn it on, launched the app on our iPhones, and could magically communicate with the world. The Iridium GO! enabled us to talk, e-mail our blog with text and images, receive questions from children all over the world, and update our twitter feeds from the depths of the Amazon.
In September 2019, the team travelled to Borneo, and the Iridium GO! allowed children from all around the world to 'travel' with us. In Borneo we met with the Penan tribe, painted and played music with them, met with their eldest tribal leader who is well over 90 years old, and listened to their story. We learned that 98% of their rainforest has been cut down for timber and palm oil. After a week with the Penan we flew to the far south of Borneo to work with the Orangutan Foundation in Central Kalimantan and to paint and draw orphaned orangutans who have lost their forest and families. Orangutans are critically endangered, and we hope raising awareness about the issues through art and connectivity using Iridium GO! will in some way help to make a difference. Due to the level of smoke in the atmosphere from rainforest being burnt to create more palm oil plantations, our team had to leave Borneo and the orangutans at the Orangutan Foundation in Central Kalimantan a few days early. The Iridium GO! allowed us to swiftly change our travel plans to keep the team safe.
| | |
| --- | --- |
| | |
We have had amazing responses to Last Chance to Paint as children really experience a sense of being in the moment. Schools from the UK, Ireland, Canada, Greece, Singapore, Cyprus, Romania, Poland, México, USA, Thailand, Brazil, United Arab Emirates, South Africa, Australia, Malaysia, Indonesia and China are involved, and the list grows every day. We estimate we already have around 18,000 children 'travelling' with us when we travel. The ability for children to influence the expedition and get their questions answered personally and create art helped bond them to the subjects. One teacher commented, "Last Chance to Paint is inspirational. I have never had a class so inspired to create art and to do something to help to protect the environment." We are thrilled we are having such a great impact, and our work would not be possible without Iridium.
Artist John Dyer, FRGS
Last Chance to Paint
https://www.lastchancetopaint.com
Artist in Residence for the Eden Project
https://www.edenproject.com/visit/whats-on/spirit-of-the-rainforest-art-project
The John Dyer Gallery
https://www.johndyergallery.com
Telephone: +44 (0) 7773397503
Email: john@lastchancetopaint.com