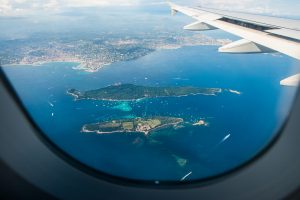 Earlier this month, Southwest Airlines completed their first test flight to Hawaii ahead of their eagerly anticipated service to Hawaii. This flight was part of the Federal Aviation Administration's (FAA) Extended Range Twin-engine Operational Performance Standards (ETOPS) authorization process to allow Southwest to operate Hawaiian routes for the first time in its history.
Part of the FAA's ETOPS authorization process is ensuring that the aircraft can communicate with air-traffic controllers on the ground even when traveling over an extended range. In order to help fulfill ETOPS, Southwest is utilizing our partner L2 Aviation's Iridium Satcom Supplemental Type Certificate (STC).
The STC delivers a comprehensive communications system that provides the Flight Crew with global voice communications, as well as a dedicated channel to support Aircraft Communications Addressing and Reporting System (ACARS), Future Air Navigation System (FANs) messaging, Automatic Dependent Surveillance Contract (ADS-C), and Controller Pilot Data Link Communication (CPDLC).
Southwest is not the only airline choosing Iridium for their satellite communications needs. There are more than 100 carriers including American Airlines, Delta, United, JetBlue, and Air Canada trusting Iridium to keep their cockpits and crews connected anywhere in the world.
Commercial planes aren't the only aircraft with Iridium onboard, though. Iridium aviation solutions, delivered by our over 30 aviation partners, keep business jets, general aviation planes, rotorcraft, and UAVs connected too.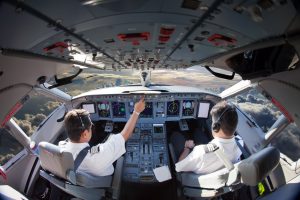 The dependability of the Iridium network, which was recently upgraded through a $3 billion, multi-year investment, enables truly global and reliable connectivity for voice, data, and safety services. Through our partners, we have a wealth of Iridium Connected® products and equipage capability that can meet aircraft operational needs and requirements.
Click here to learn more about Iridium aviation solutions.