« Back
Saying #flarewell to Iridium Flares with 'Catch the Iridium' Founder Samuele Pinna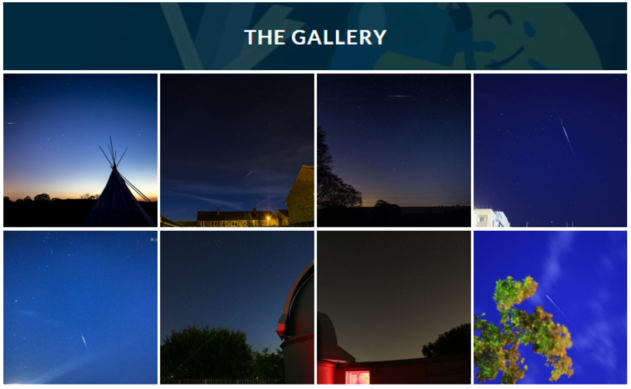 As we say #flarewell to our Block 1 satellites and make way to the future of Iridium® NEXT, Iridium Flare fan Samuele Pinna is seeking to catch a photo of an Iridium Flare from each of our original satellites. He created the Catch the Iridium, a fan site for Flare enthusiasts around the world to help create a photo collection before the Flares are gone forever. We caught up with Pinna to learn more about his Catch the Iridium project.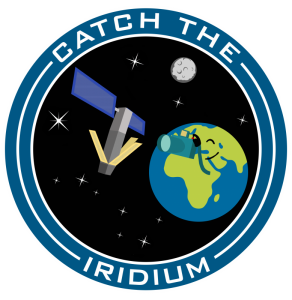 Q: What inspired you to create this project?
A: Since the first time I learned Iridium was replacing its existing constellation by sending 75 Iridium NEXT satellites into space, I asked myself if the new satellites would be able to generate the famous Flares which made the Block 1 constellation famous among all the amateur astronomers of the world. Once I realized that unfortunately it would not be so, I thought it would be nice to make a kind of "family photobook" with at least one picture of a Flare from each of the Block 1 satellites. I was aware that it would be impossible to reach the goal alone. That's why I created the Catch the Iridium project with the hope of involving as many amateur astronomers as possible.
Q: How and when did you learn about Iridium Flares?
A: Despite being a phenomenon known for over 20 years, I personally observed my first Flare only a few years ago. At that time my attention was directed to the International Space Station's (ISS) transits and in order to know in advance when it would be visible as it passed over my town, I started to use a smartphone app, and that was where I discovered "Iridium Flares". So, it was there that I started to inform myself of Iridium Flares' nature and the Iridium company history.
Q: When is the best time of the day to "catch" a photo of an Iridium Flare?
 A: There are three important parameters that give the answer to this question: sun altitude, satellite altitude, and Iridium Flare magnitude. To take a Flare's picture, we need to use the camera "bulb" function, shooting at least for 10-15 seconds. To avoid a sensor saturation, it is mandatory to have a dark sky: the sun must be gone from 30-45 minutes at least. Moreover, a satellite's altitude should be at least 20-25° over the horizon to avoid light pollution and bad effects. Flare magnitude, of course, affects the quality of the shot: the greater it will be, the better the picture will be. So, the three questions to ask are: Is the sky dark enough? Is the foreseen satellite's Flare altitude high enough? Is the Flare's peak magnitude great enough? If you've got three yeses, you have the best time to catch the Iridium Flare.
Q: What are some of your best tips for new Iridium Flare "catchers"?
 A: Catching an Iridium Flare may seem complex, but in practice it is a doable challenge for everyone. We created a short how-to guide on our site for all people which want to try to photograph a Flare. Out of the many suggestions that could be given, however, I would recommend the use of a camera tripod and a remote controller. I also recommend starting to shoot with a 30-50 mm lens and, only after doing a little practice, switch to a greater zoom.
Q: How many Iridium Flares have been "caught" since you started the project?
A: More than expected for sure! I was hoping for a positive answer from the community to this call to action, but I could not imagine that after barely a month from its official launch would have reached over 110 photos, of 49 Iridium Flares out of 95, coming from many different countries such as Italy, Austria, France, UK, USA, Canada, Japan, and more.
Q: Do you have a favorite Iridium Flare photo? If so, which one?
A: I believe that all the pictures received are beautiful because they concentrate a moment of amazement experienced by the authors in their realization. Among the many beautiful pictures received, I would certainly mention the one made by John Pahl at the foot of Big Ben in London, but I repeat, all those received deserve a mention and their space that I hope the gallery of Catch the Iridium can offer.
Q: Is there anything else you would like for people to know about this project?
 A: Of course! Take advantage of these last months to enjoy the show of Iridium Flares! I really hope that this project will allow even the less "insiders" to know about a beautiful phenomenon that has accompanied the evenings of many amateur astronomers in the world over the past 20 years. Stephen Hawking said: "Remember to look up at the stars and not down at your feet". Well, I like to think that he meant to invite everyone to look up at the sky, even simply to observe an Iridium Flare. #flarewell!
Check out CatchTheIridium.com to view the Iridium Flare gallery or submit your own photos, and make sure to follow the project on social media. 


To learn more about Iridium Flares and #flarewell, visit Iridium.com/flarewell.