« Back
Eighth Grade Tech Trek Campers Experience Iridium® NEXT Launch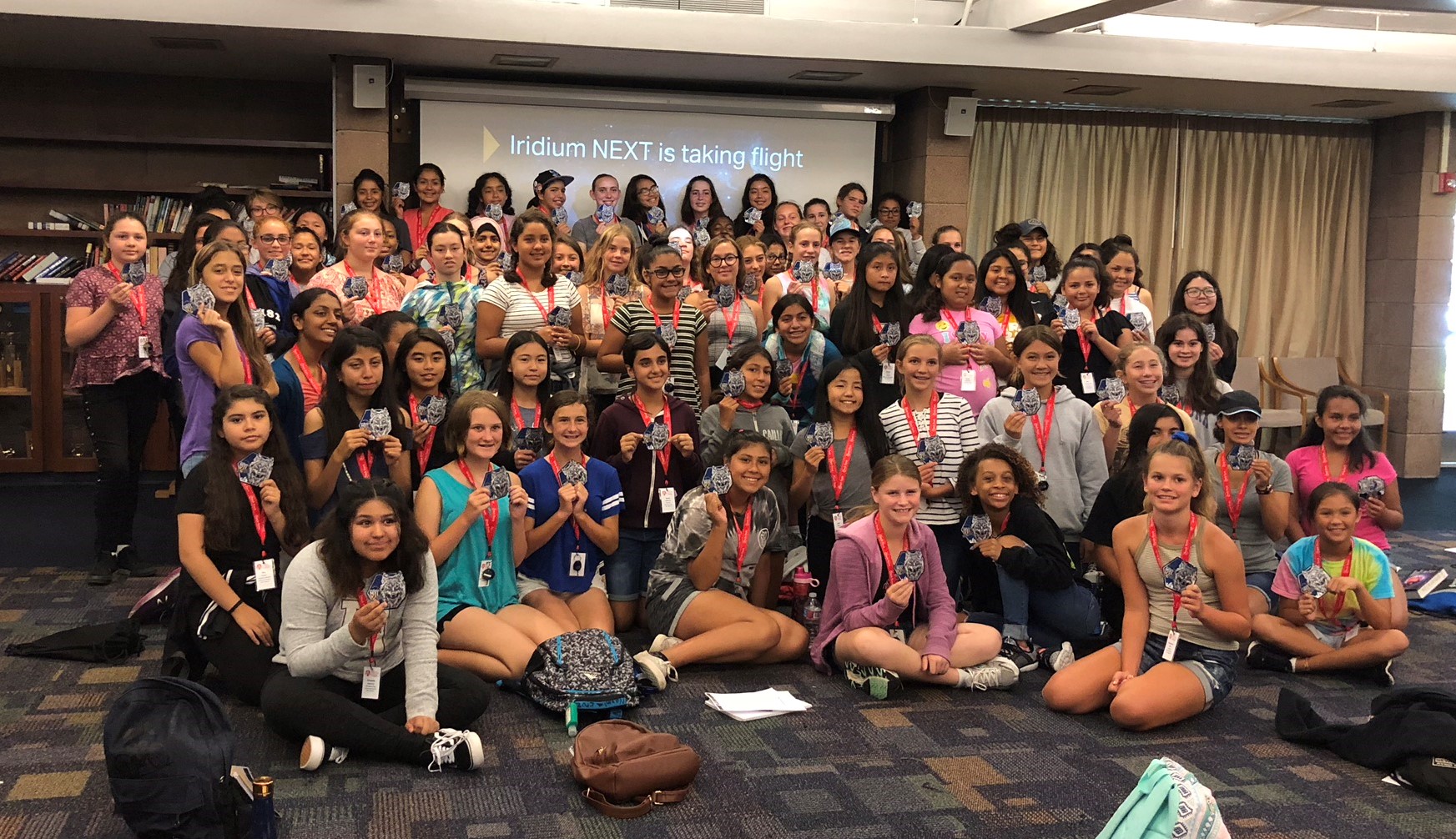 As part of our commitment to empowering the future generation of the space industry, we were thrilled to share the experience of last week's Iridium® NEXT Launch 7 with 85 eighth-grade girls from Tech Trek summer camp in Santa Barbara, California.
Tech Trek is a STEM-focused camp for girls interested in becoming scientists, engineers, mathematicians, and computer specialists. In the days leading up to launch, the Tech Trekkers learned about the space industry, Iridium, and the science behind it, using educational materials and fun facts created by Iridium and presented by their teacher Charlie McGillis, of the Commercial Integration Cell at Joint Space Operations Center (JSpOC). Then, the group watched the launch together from Santa Barbara (at 4:30 a.m.!), and each girl got her very own commemorative launch patch to remember the occasion! Some campers shared their experiences below:
"Hi! I am currently attending the Tech Trek camp in Santa Barbara and had the opportunity to see the Iridium-7 launch on July 25, 2018. It was amazing to have been a witness of that. I had never experienced a launch, and when I heard that we had a chance to see one, even if it was at 4:30 a.m., I couldn't pass it up. I felt so awe-struck and I finally realized just how much a group of people, a team, can do when they put their heads together and try. Thank you for doing everything you do and thank you for the patch."
"The launch on Wednesday was really cool to watch. I would wake up at 4:30 every morning to watch that. It was amazing to watch the different stages occur exactly how [our teacher] Charlie told us they would. My favorite part was when the two parts separated, and we saw the rocket fall back to Earth. Thank you for such an amazing experience."
"When we went outside to watch the rocket launch, I was anxious, as I've never seen one before. As I looked up into the sky, I saw the most fascinating scene I could ever encounter. The rocket was shooting through the clouds above with flames shooting out the other end. To say this was amazing was an understatement. It was phenomenal. This was absolutely one of the best experiences I've ever had."
"It was 4:10 a.m. All of sudden, a loud knocking repeatedly hits my door. I quickly jumped up, realizing it was time for the launch! I throw on some sweats, a jacket, and sandals. We all ran into the hall, watching another launch on a tablet. Seeing that, made me more excited than I already was for the Iridium launch. We all ran to the grass, and about 5 minutes later, something like an orange light appeared in the sky. The whole crowd cheers with amazement! We see it start to change colors, and it disappears and reappears.  Then, with a cold brisk, we all go back to bed, thinking of our amazing experience."
 "On Wednesday, the 25, some other campers and I woke up at 4:30 a.m. to see the rocket launch from Vandenberg. Even though it was early, I'm very glad I went to see it. It was a new experience to me, having never watched a rocket launch before. Thankfully, [from where we were], the sky was clear, so we had an excellent view. We watched the rocket take off and saw part of it return. I loved watching the launch and was mesmerized by it all. Also, thank you so much for sending the patches! I will now have something to remind me of the launch and Tech Trek. Overall, I had a great time at the launch!"
"My favorite thing that I did at Tech Trek was see the Iridium launch from Vandenberg. I have never seen a rocket launch before, so it was really cool that I got to witness it for the first time at Tech Trek.  I watch a TV show called The Flash on the CW network and there is this really cool thing called Speed Force, and the launch really looked a lot like that. I felt like it was the Fourth of July again because when the rocket was in the air it looked like fireworks. Thank you so much for the patch; it is amazing, and I will definitely treasure that patch for a long, long time."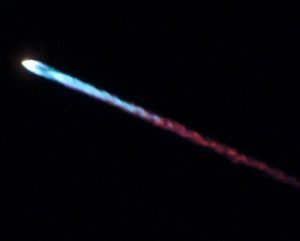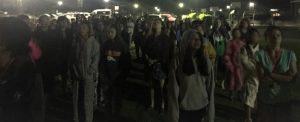 The 10 Iridium NEXT satellites launched as part of this mission were delivered to orbital plane number five. The Iridium network is comprised of six polar orbiting planes, each containing 11 crosslinked satellites for a total of 66 in the operational constellation. In total, 81 satellites are being built, with 75 planned for launch through the Iridium NEXT mission program. Nine of the satellites launched will serve as on-orbit spares, and the remaining six will be ground spares. For more information about Iridium NEXT, please visit www.IridiumNEXT.com.