« Back
A Day in the Life of an Iridium Summer Intern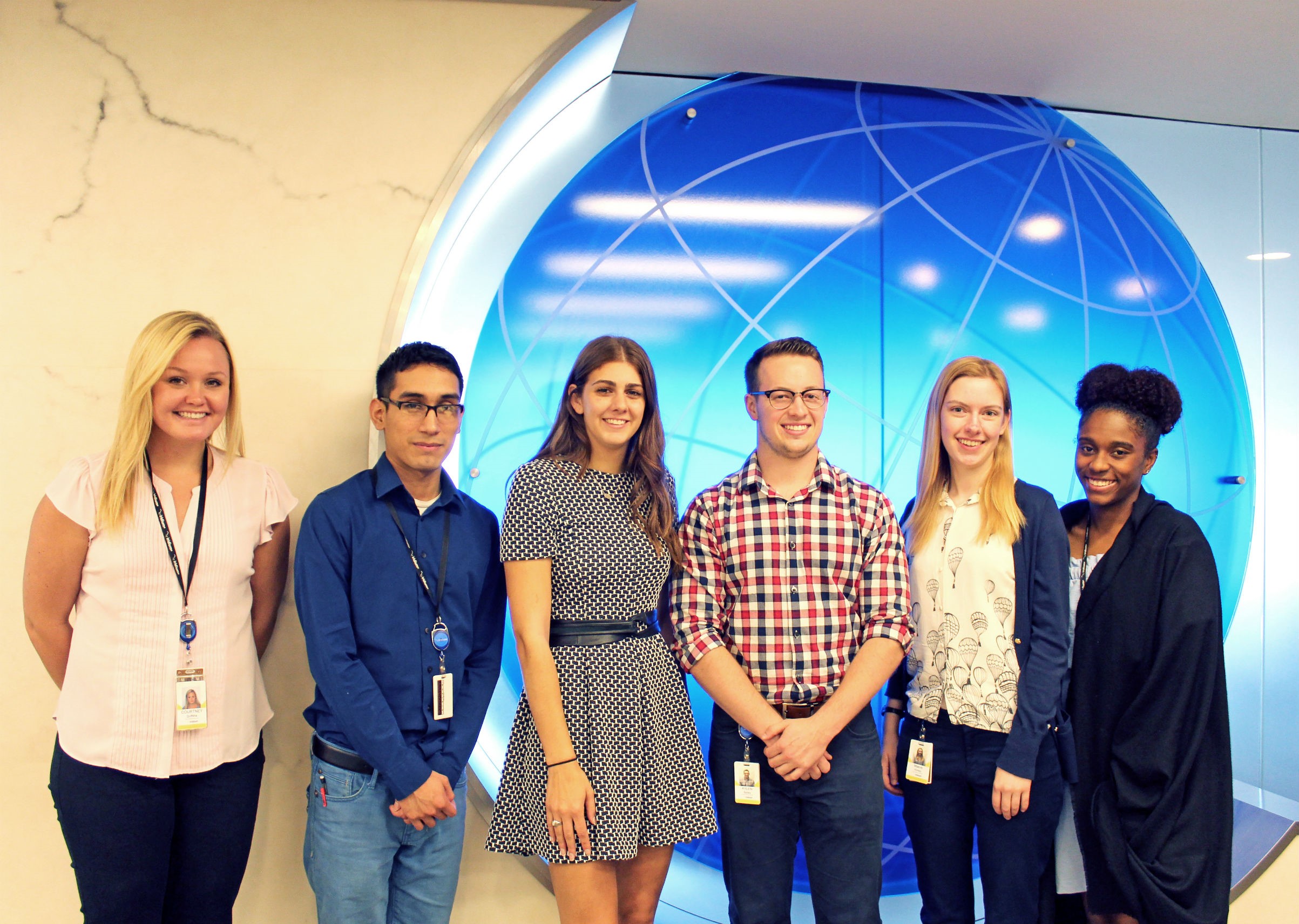 Guest Blogger: Kylen Bailey, Iridium Summer Intern (Marketing)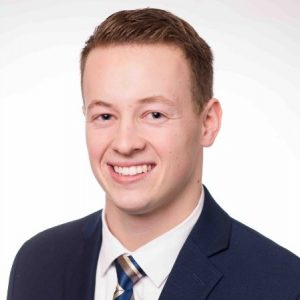 Internships have become a staple of career preparation for young professionals wishing to gain meaningful experience prior to entering the workforce. The Department of Labor defines an internship as "a formal program providing a practical learning experience for beginners in an occupation or profession that lasts a limited amount of time."
This summer, we had 17 interns across the company, working in the engineering, marketing, human resources, IT, legal, and finance departments. These students were located in several of our facilities across the United States – Iridium Headquarters in McLean, Virginia; the Satellite Network Operations Center (SNOC) in Leesburg, Virginia; the Primary Earth Gateway Station in Tempe, Arizona; and the Rimrock corporate facility in Tempe, Arizona.

As the summer of 2018 went on, Iridium interns chipped away at various projects in their respective groups. The work of an Iridium intern truly varies by department!
For example, Aaron O'Connell, a rising sophomore at George Mason University, worked in the engineering department within the Space Systems team. He described his experience:
I've gotten to work on a lot of different projects with several different groups. Some of the most fun work has been the coding that I have done. One of my favorite languages is HTML, and I was able to create a couple of webpages for two of the groups I have worked with so far.
Aaron worked alongside three other engineering interns this summer, who worked on projects like designing displays for the Kband team, testing Iridium® transceivers and antennas, commanding satellites from mission control, writing PassPlan templates, verifying satellite configurations, and supporting the Iridium NEXT mission. These interns worked at different Iridium facilities across the country, but together helped keep our satellites and network operational.
Meanwhile, Alex Denson, a graduate student at the University of Oklahoma, was a Human Resources Intern in Arizona. She said:
I applied to be an intern at Iridium because the job description highlighted the various parts of HR that I am interested in, such as recruiting, onboarding and employment laws. During my interview, the HR team talked about how wonderful working for Iridium is and how much I will learn throughout my internship at Iridium! Some of my daily functions are to manage the open jobs through an applicant tracking system (ATS) called iCIMS, source for great candidates, learn different onboarding process and keep track of and organize employee files. For these duties I collaborate with the whole HR team in the Arizona and Virginia offices.
Alex also worked alongside another HR intern based at HQ, Courtney Griffiths, to implement a new employee recognition software. The goal of the software is to have Iridium co-workers recognize each other for jobs well done, with the possibility of tangible rewards upon gaining points.
Back in HQ, the marketing team interns supported a wide variety of tasks across all areas of Iridium. With projects ranging from web development and graphic design, to partner case studies and content creation, we had our hands full!
Maeve Hickey, a University of Virginia student, is an all-star writer. She created content for online channels and partner resources. She says:
It's been rewarding to see the case studies I wrote go into layout and then be published on the Iridium website. It's important to understand something before trying to explain it to readers, so I am constantly learning more about our different lines of business. And, this summer in particular, we had the privilege of being here while the whole team geared up for Launch 7. At headquarters, we gathered in the kitchen around 7am to watch the SpaceX livestream (and timed the Launch 7 Spotify Playlist to line up perfectly!) in a room full of people who had directly worked towards making this possible. Not a lot of internships offer an experience like that!
Vanessa Johnson, a student-athlete at Xavier University, worked on web design and development, while integrating data analytics techniques into Iridium's day-to-day processes.
I am so grateful for this opportunity I have been given. The ability for me to collaborate with the brilliant minds in this company has pushed my abilities. As a student athlete, I have been challenged and rewarded for overcoming obstacles. This internship has been one of my toughest challenges, but nothing is more rewarding than to see my designs published and people liking my design or concepts."
And I, Kylen Bailey, wrote blog posts (like this one!), created graphics, and supported disaster response planning efforts this summer. It was a thrilling opportunity, giving me many immersive and challenging experiences.
As you can see, every department at Iridium has a unique set of goals, projects, and challenges – making for an exciting opportunity for us Iridium interns. Being with Iridium during the Iridium NEXT launches was especially exhilarating, and we as interns couldn't be more grateful to have had the opportunity to be here at such an incredible time!
Cheers to Iridium's bright future and all the students headed back to school!
Are you interested in being a part of the Iridium team? Learn more about internship and job opportunities on the Iridium Careers page or view current openings here.