« Back
Iridium Brings Truly Global Connectivity to Smartphones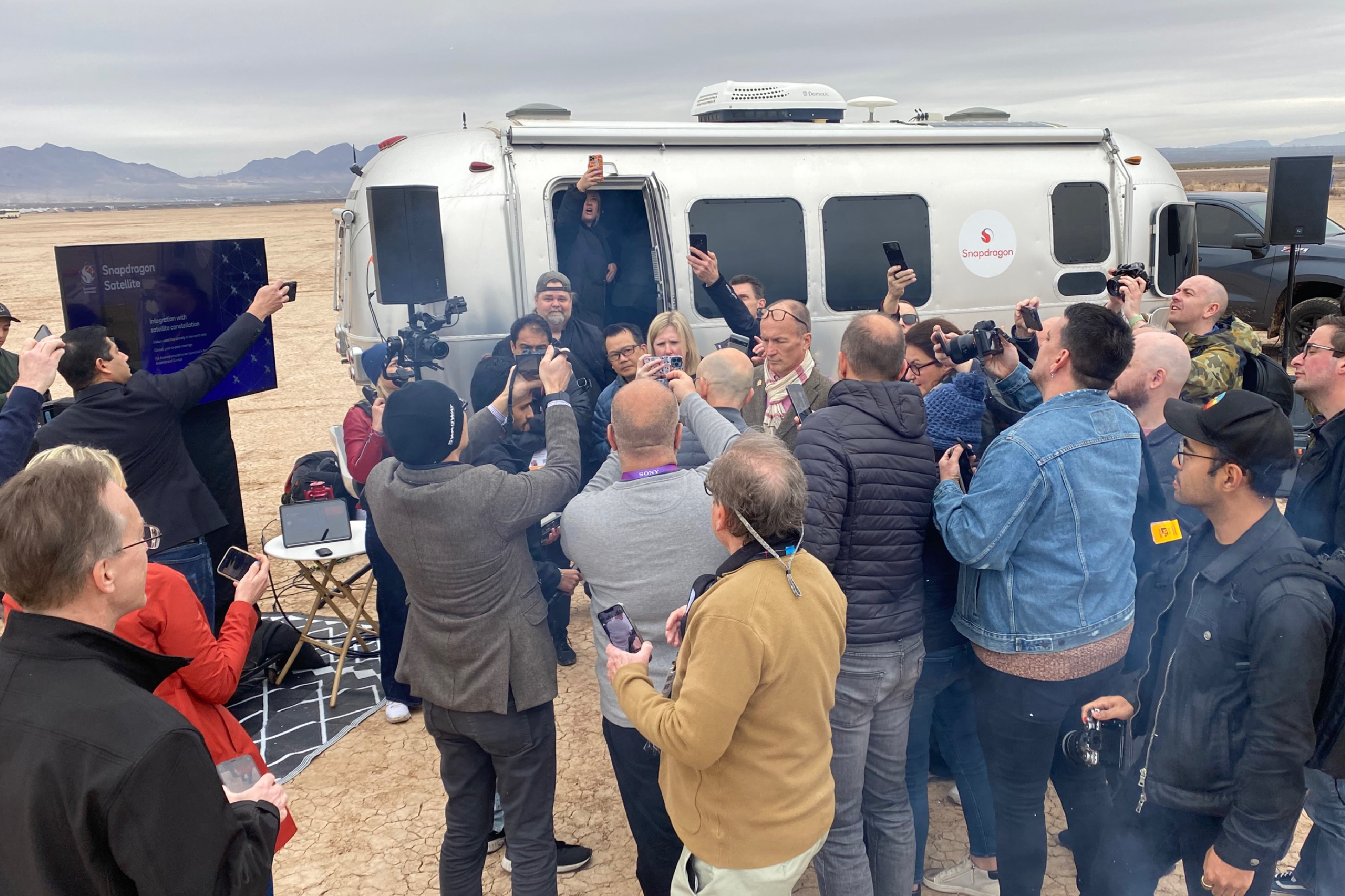 Building upon our 25-year reputation of providing reliable connectivity outside of cellular coverage, we're excited to announce our next step in making satellite communications even more accessible to the whole world.
Alongside Qualcomm®, Iridium will enable the world's first satellite-based two-way-capable messaging and SOS services in smartphones, powered by Snapdragon® mobile platforms.
Read: Iridium Press Release | Qualcomm Press Release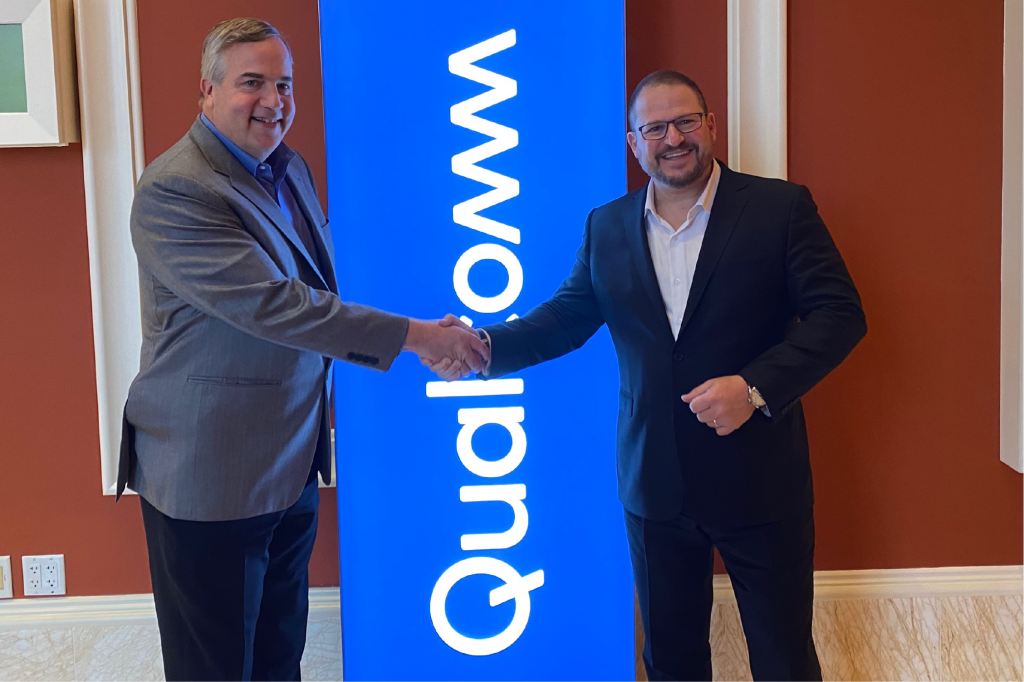 From left, Iridium CEO Matt Desch and Qualcomm CEO Cristiano Amon.
Unveiled and demonstrated Jan. 4-5 during CES® and at a live demo at a remote site outside Las Vegas, Snapdragon Satellite is already being integrated into Android-based smartphones, with commercial availability anticipated later this year.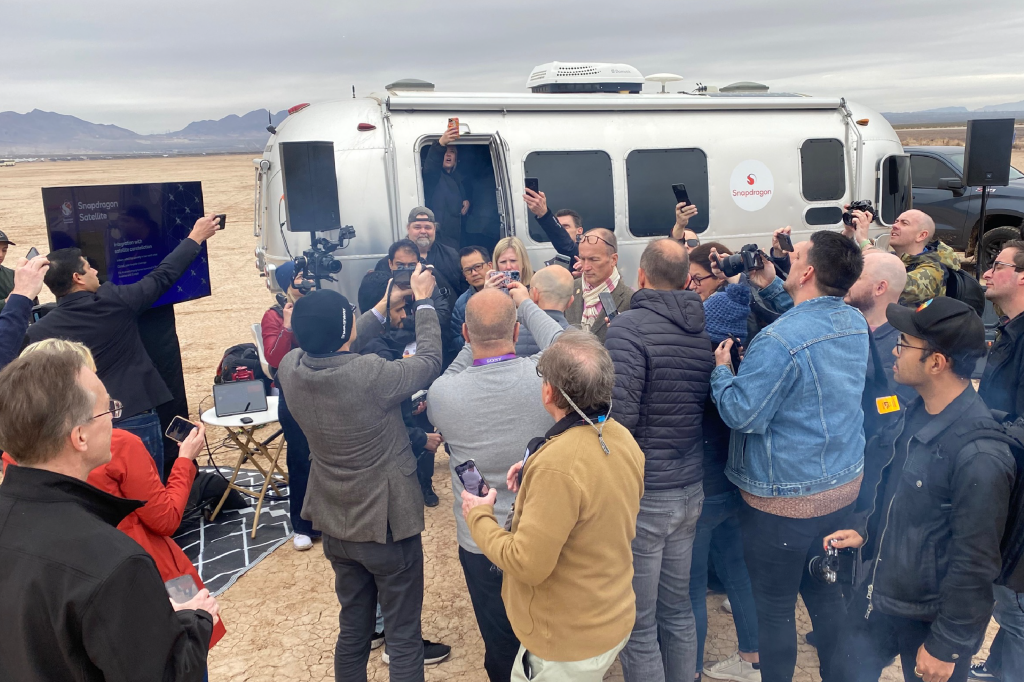 Qualcomm and Iridium demonstrate the Snapdragon Satellite mobile platform Jan. 4 in Boulder City Dry Lake Bed, Nevada.
So: Why is this such an ideal collaboration?
Unlike other plans to bring satellite service to smartphones, Iridium is the only provider that delivers a truly global solution. Operating in low-earth orbit, our constellation offers the most complete coverage of any satellite network – allowing fast, reliable, weather-resilient communications anywhere on earth.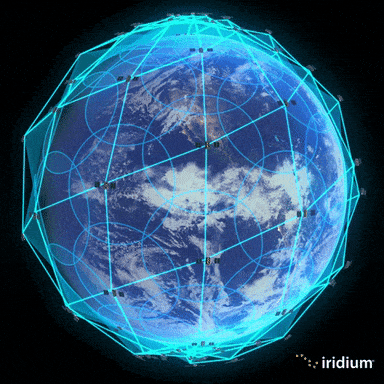 The Iridium constellation – 66 satellites and nine in-orbit spares – cover the entire earth with connectivity unmatched by any other communications provider.
By integrating our technology into one of the world's core mobile platforms, anyone with a Snapdragon Satellite-equipped smartphone can stay connected where cellular coverage doesn't exist.
Every day, millions of people around the world depend on the Iridium® satellite network. Through this new agreement with Qualcomm, we're proud to have the opportunity to provide peace of mind to millions more in the years to come, no matter where they may be.
More details about Snapdragon Satellite-equipped devices will be available soon.
In The News