« Back
The Black Investors Who Helped Save Iridium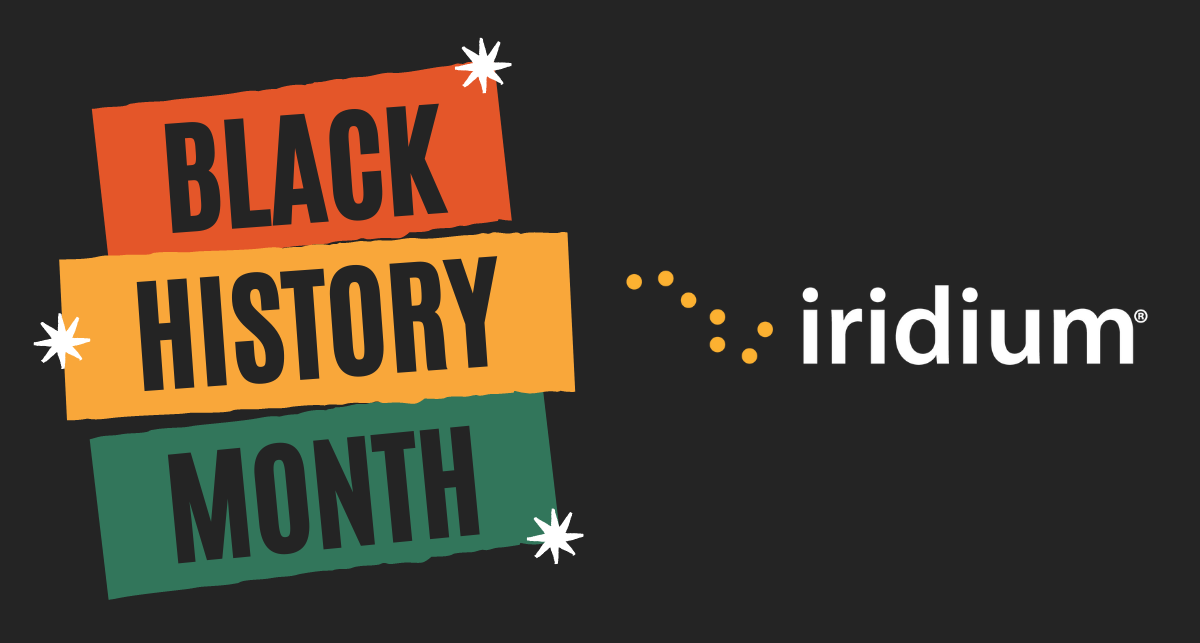 To commemorate Black History Month, learn about the business leaders who kept the world's only global satellite network in orbit.
You may be familiar with the rise and fall–then rise again–of Iridium as detailed in John Bloom's book Eccentric Orbits. In honor of Black History Month, we're spotlighting the book's retelling of how a group of African American investors played a crucial role in saving the company.
In 2000, Iridium was in bankruptcy court and its satellites were literal moments away from destruction. Then-future Iridium CEO Dan Colussy was trying to buy the company and was running out of time.
Enter Syncom Capital founder Herbert Wilkins Sr. and Managing Partner Terry L. Jones. Syncom, a venture capital firm dedicated to investing in minority-owned and underserved businesses in the media and communications industries, was instrumental in getting the right players to the table to help save Iridium.
The new investment team knew the U.S. government was an important partner for Iridium, both as a potential customer and to help prevent de-orbiting its constellation. But preventing de-orbiting and securing a Department of Defense contract was going to be a challenge unless they had access to the right decision makers and could state their case.
What happened next is nothing short of remarkable.
Wilkins Sr. and Jones were close friends with Black Entertainment Television (BET) founder Robert Johnson. At the time, journalist Janet Langhart Cohen was working at BET. Cohen, dubbed First Lady of the Pentagon, was married to then-Secretary of Defense William Cohen. Through these connections, a meeting was arranged between the investment team and Secretary Cohen, which served as the foundation for what is today a long-term strategic partnership between Iridium and the U.S. government. (p. 324-326, Eccentric Orbits).
This pivotal meeting led to a string of important decisions, without which Iridium may not exist. But more than investment dollars and a network, Wilkins Sr. and Jones believed in what Iridium represented and the viability of its business. That belief and willingness to take a risk helped to establish the Iridium we know today: a company that provides invaluable life-saving connectivity everywhere on the planet and continues to grow with hundreds of partner companies and over two million subscribers.
"The love for [Iridium's] satellites trumped race, gender, politics, conventional wisdom, and the way things had been done for a hundred years" (p. 255, Eccentric Orbits).
Iridium is proud to honor the legacy of these individuals, and the historic contribution they made to the company's history.
Further Reading: