« Back
Appareo's Gateway 360 Bridges the Off-Highway Connectivity Gap for Heavy Machinery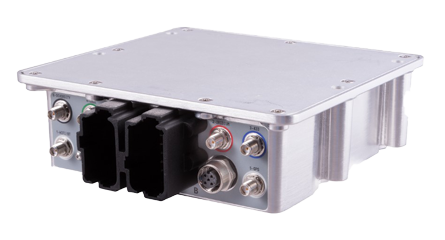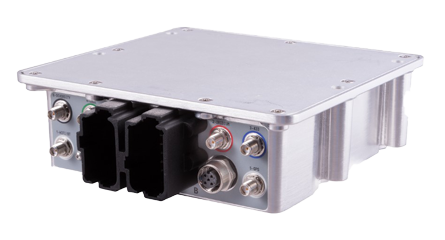 Appareo's new Gateway 360 keeps deployed assets connected through both local infrastructure and the Iridium satellite constellation
Iridium partner Appareo has released the Gateway 360, an edge computing platform for assets and machinery deployed off the grid. Offering machine control, telematics information, and virtual terminal support, the Gateway 360 provides real-time flexibility to update, manage and monitor deployed asset performance.
As an advanced computing and communications platform for mobile equipment, the Gateway 360 offers an array of solutions for off-highway connectivity challenges. This includes the ability to inexpensively deploy firmware updates over the air as well as a wide spectrum of capabilities that go beyond traditional preventative maintenance and remote support applications.
Since off-highway machines are often used in remote parts of the world which lack cellular coverage, Appareo's use of the Iridium satellite constellation helps keep assets connected wherever they are deployed. The presence of Iridium connectivity on the device ensures that critical machine data can be sent and retrieved regardless of whether the equipment is on land, in the air, or at sea.
"As one of the select few Iridium partners to integrate our 9603N chipset, Appareo continues to deliver groundbreaking telematics solutions that work anywhere in the world."

"By bridging the communication gap for machine applications with the Gateway 360, operator experience and efficiency for off-highway heavy machinery is greatly improved and enabled regardless of where their OEM customers wish to operate and manage their assets."
Tim Last,
Vice President and General Manager,
IoT Line of Business, Iridium
The Gateway 360 joins a suite of Appareo's award-winning line of telematically-enabled electronic control units (ECUs) offering a wide spectrum of capabilities that go beyond traditional telematic data usage for preventive maintenance and remote support.
A copy of the full announcement from Appareo can be found here: Appareo Releases Highly-Capable, Rugged Telematics Gateway with Truly Global Connectivity
Related Products & Services