« Back
A Day in the Life of an Iridium 2019 Intern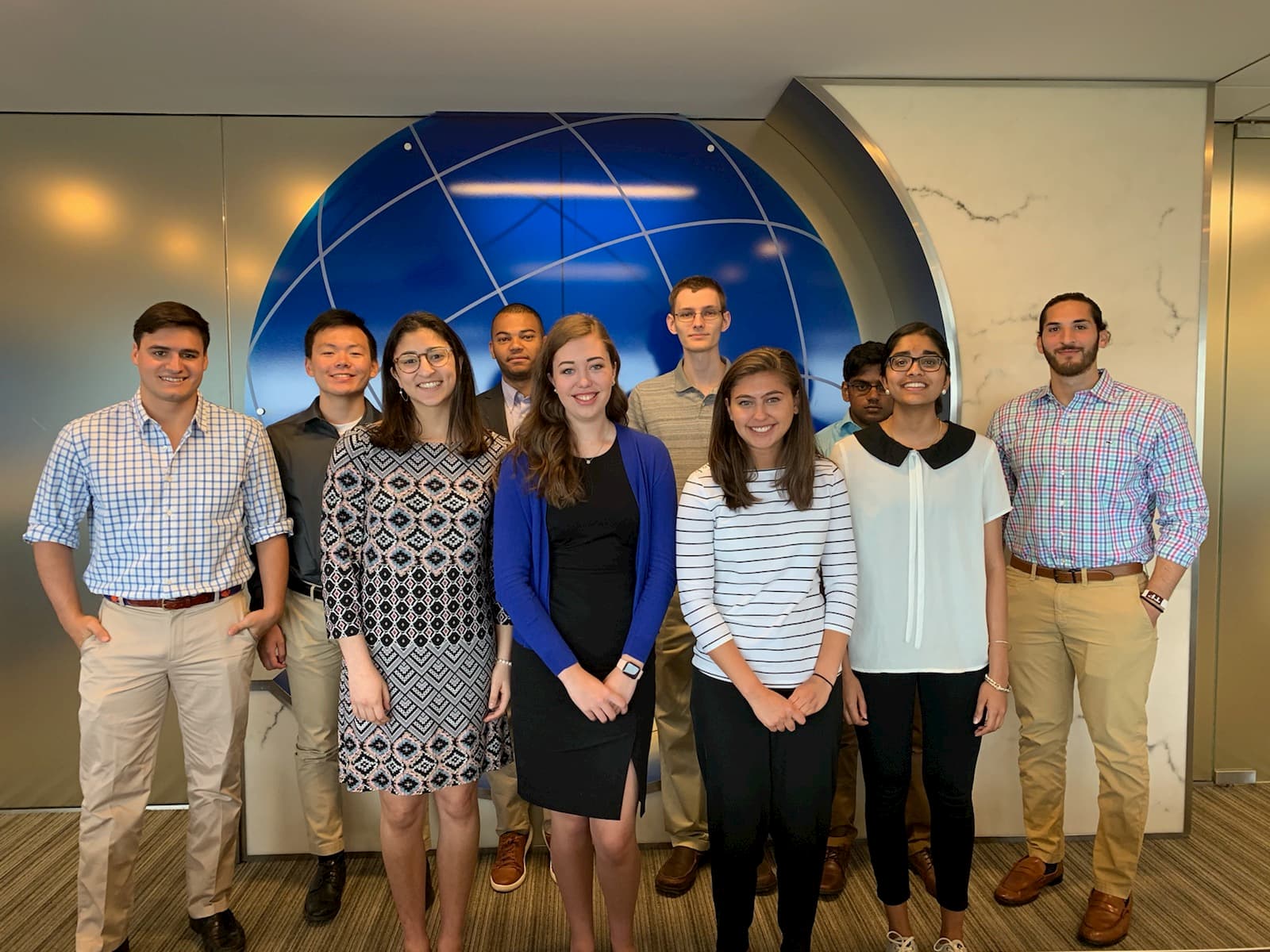 To many, internships mean getting coffee and placing lunch orders, but at Iridium, interns are involved in important projects and tasks from day one! From collaborating on team projects to managing individual assignments, the 2019 Iridium Summer Interns have explored the workforce and have gained valuable experiences over the past three months. With 22 interns spanning four different corporate locations, we have had diverse experiences, and gotten to contribute to our departments in exciting and vital ways. Several of this year's summer interns wanted to take some time to describe their experiences and what they've learned in just a few months at Iridium:
Adam Freesman, a rising senior at Lehigh University, has been working as a Product Engineering Intern.
"This summer I have mainly been performing circuit and printed circuit board (PCB) design hardware to be used on the ARTR (Automated Regression Test Rack), in addition to a design improvement to the Iridium CertusTM 9770 Hardware Development Kit (HDK). In essence, I have been building circuits to improve performance of different products and systems that the engineering team is working on."
Meanwhile, Sarah O'Brien, a rising Junior at the University of Vermont, has been working on the marketing team as the Web Design & Development Intern.
"I have been designing and implementing new concepts into the Iridium website, and also helping to handle general upkeep of the site. I've enjoyed mocking up design proposals for the home page and other various pages because I can come up with creative solutions to solve existing problems."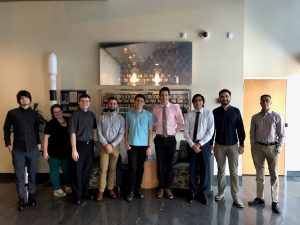 Ziad Abdelkarim, a rising Junior Computer Science Major at Arizona State University, has been working as a Software QA Analyst Intern.
"This internship showed me that there is so much that goes into maintaining a software project and the different way responsibilities can be split up, as well as the amount of testing that goes into confirming the functionality of a project…My testing contained a lot of front-end validations and making sure the correct information was reflected in our test environment databases and systems."
Amanda Bannourah, a second year Law Student at George Mason Law School, has spent her summer interning in the Iridium Legal Department.
"Over my time at Iridium this summer, I have been introduced to a variety of different contracts and agreements at the core of Iridium's success. It has been extremely rewarding taking the knowledge I learned in law school and seeing it get applied first-hand in the workplace. Some of the projects I have been working on entail auditing partner contracts, ensuring the accuracy of contract records for legal compliance, as well as conducting research on international commercial business laws."
Aaron O'Connell, a rising Junior at George Mason University, is back as an Iridium Engineering intern for a second summer!
"Right now, I'm working with the L-Band team at the SNOC (Satellite Network Operations Center). They handle the user-to-satellite communications. They've had me working on creating several different graphs and text files to monitor L-Band telemetry points across the constellation, using MATLAB. Prior to this, I had very little experience with MATLAB in college. It's been challenging; however, I've been able to learn a lot and I'm hoping that this will help me later on with my higher-level college classes."
As for myself, a senior and Marketing major at James Madison University, I have spent my summer working with the marketing team as the Content Marketing Intern. My projects have included writing and editing copy for web pages, blog posts, and case studies, as well as creating and editing graphics to feature Iridium's many products and services. Working with the marketing team has allowed me to create a wide range of content for both internal and external use, which has kept me on my toes!
The Iridium Summer Interns have been hard at work over the past three months creating innovative solutions and providing valuable support for their respective teams. I think I can speak for the whole intern class when I say that we have learned so much and we hope to take what we have learned and apply it, both back at school and in our future careers. Thank you to Iridium, and everyone who has helped us during this experience. We are forever grateful!