« Back
Three reasons to participate in Iridium's Disaster Preparedness Rebate Program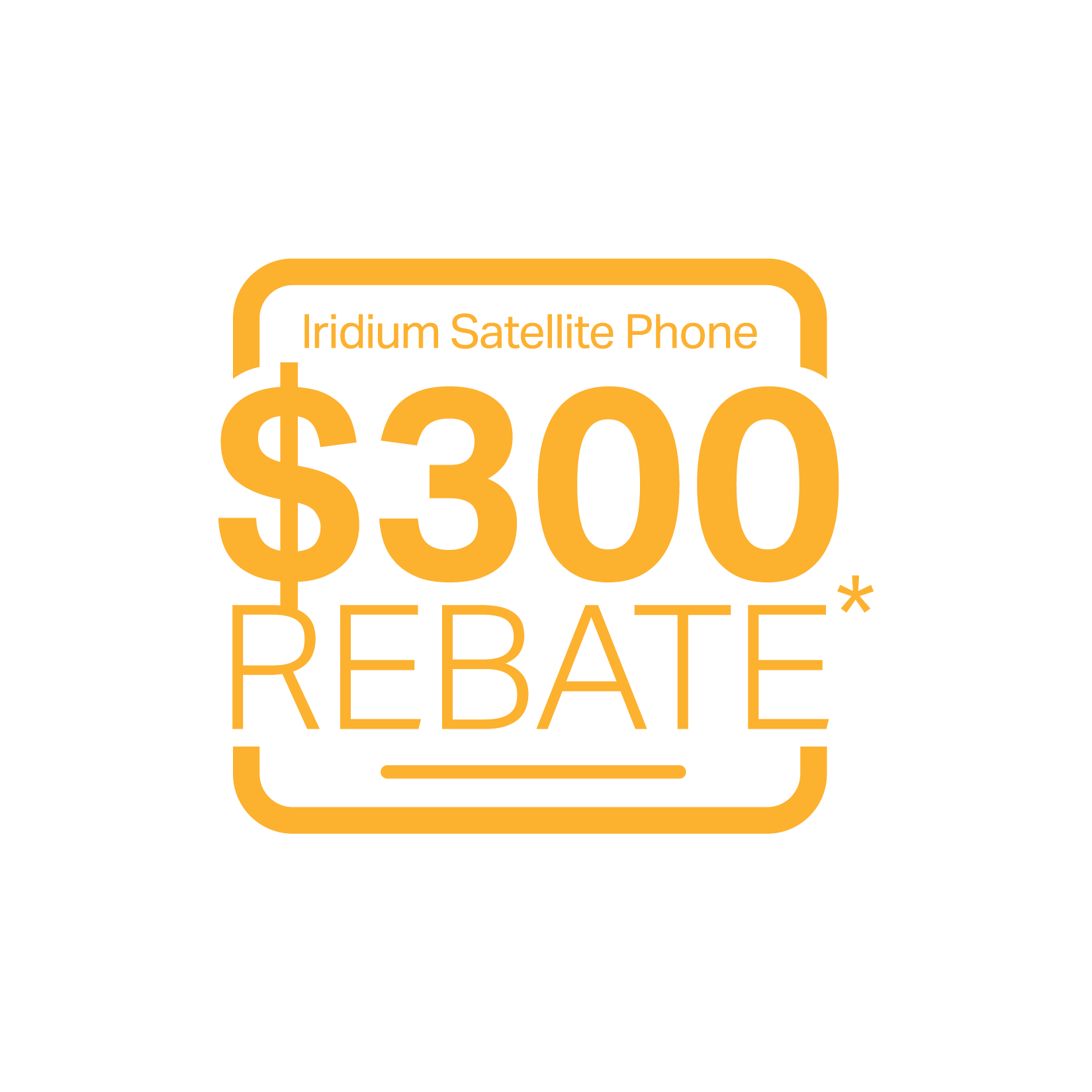 It is difficult to predict when a disaster or crisis will occur, but you can always prepare for one ahead of time. Recognizing the need to support public safety and the rescue efforts of first responders and NGOs, Iridium recently launched a special Disaster Preparedness Rebate Program. Between October 3 to December 2, Iridium is offering a $300 rebate on the purchase of an Iridium Extreme® or Iridium® 9555 handset. Here are three ways to help you determine if this promotion is right for you*:
1: Do you have a back-up plan for communications if cellular service and land lines are down? Disasters may happen unexpectedly, at any time, and satellite communications may be your only option for communicating. The North America region has been hit by various natural disasters over the past year ranging from hurricanes, blizzards, earthquakes and tornadoes. We think we know all the basics when a disaster strikes, but we often overlook basic communications as a resource for disaster preparation. In crisis, the land-based networks we use to communicate via our cell phones are the first systems affected. On the contrary, Iridium's satellite communications are resilient to inclement weather as they don't depend on ground infrastructure. This makes them not only a reliable alternative of terrestrial networks, but often – the only alternative. Read more in this article from USA Today on emergency prep and the necessity of Iridium's satellite communications during crisis "Your Most Important Resource for Disaster Prep May Be Making Sure You Stay Connected."
2: Do you work in public safety or for an NGO that requires you to stay connected in order to help others? Whether you are a policeman, a firefighter or a first responder, the chances are that you will need to communicate in case of an emergency. When a disaster strikes, it is critical to communicate with other first responders and to the general public when assessing the affected areas.  "The ability to communicate is key in disaster- relief situations. That's where Iridium makes it possible for us to do our jobs," says All Hands volunteer Gary Pitts. Hear his story on why satellite communications are so crucial for saving lives during disasters.
3: Do you need reliable communications at a cost you can afford?
While satellite communications aren't cheap, technology is drastically reducing the cost. According to Eric Verheylewegen, Executive Vice President of Network Innovations, "Twenty years ago, satellite phones cost $25,000". Today, you can buy satellite phones approximately 15 times cheaper. In addition to that, for a limited time only, the Iridium rebate program gives you $300 back on an Iridium Extreme or Iridium 9555 handset, so you can take advantage of rugged reliable communications when you need it the most.

Visit the official website of the Iridium Disaster Preparedness Rebate Program, www.iridium.com/rebate to learn more.
* Offer is valid in the U.S., Canada, Mexico and the Caribbean (excluding Cuba). Click here for full terms & conditions