« Back
Iridium Partner, DeLorme, Wins Prestigious Innovation Award at Miami Boat Show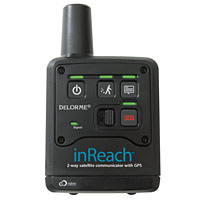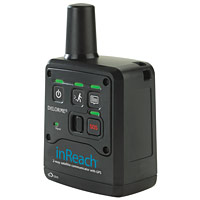 Exciting news has come out of the 2012 Miami International Boat Show for DeLorme and we wanted to share it with the Iridium 360 community.
The inReach™ 2-Way Satellite Communicator won the National Marine Manufacturers Association (NMMA) Innovation Award for Consumer Electronics. As many of the maritime readers know, this is one of the most prestigious awards in the industry. The award is given each year for innovative products that benefit the marine industry and its consumers, practicality and cost-effectiveness. The judging panel of experts from Boating Writers International stated that the inReach product represents a breakthrough in personal safety and communication technology for boaters. In the NMMA's press release announcing the award winners, Lenny Rudow, the Boat Review Editor for Boats.com said, "With global two-way texting, it might even satisfy the communication needs of my twin 12-year olds."
inReach is a game-changing communications solution for affordable personal tracking, messaging and SOS alerting with full two-way communications that overcomes the limitations of earlier one-way devices. When connected wirelessly with an Android phone, it provides full two-way text messaging. Iridium's global network and low-latency, short-burst data connections enables inReach™ to deliver a suite of services to customers such as two-way SOS and personal text messaging, delivery confirmation and "follow me" remote GPS tracking anywhere in the world.
The two-way SOS communication enabled by inReach overcomes the vexing problem of false alerts from one-way locating devices. Search-and-rescue authorities have traditionally had to manage a high incidence of false alerts from one-way locators. With inReach, they can now communicate back to the person sending the alert to ask if the emergency is real or an accidental activation, and determine the appropriate resources and urgency for the response. 
The introduction of inReach expands DeLorme's customer base to meet the needs of users across a variety of market sectors such as maritime, aviation, worker safety, government and public safety, in addition to our core business in the outdoor recreational market.
I want to take this opportunity to thank everyone at Iridium for helping to make this award possible. Iridium is a catalyst for innovation and has been an important partner for Delorme to revolutionize the products we are able to offer our customers. We wouldn't achieve at what we do without Iridium's solutions.
In addition to the NMMA Innovation Award, the inReach has been honored with a host of prestigious awards since its introduction late last year including: 2012 National Marine Marketing Association Innovation Award, 2012 CES Innovations honors, 2011 Popular Science Best of What's New, and 2011 Gear of the Year awards from both Men's Journal and National Geographic Adventure.
To read more about the NMMA Innovation Award, please click here.