OVERVIEW
Explore the Whole World Without Leaving Yours Behind
The spirit of adventure knows no boundaries. Whether it is climbing mountains or sailing to far off locations, the ability to stay in touch gives outdoor enthusiasts and extreme sports athletes the freedom to push the limits of what they can do and where they can go.
Iridium and its partners provide reliable global voice and data communications that keep modern day adventurers connected to what matters most, everywhere on the planet.
Exceptional Performance for Expeditions of Any Size, Anywhere
A recognized leader in the global outdoor market, Iridium offers several key competitive advantages, including:
Reliable pole-to-pole satellite coverage, including the 80% of the globe not covered by terrestrial networks
Near real-time service to keep you connected on every adventure
One-rate, global usage pricing with no roaming charges
Portable devices, with "always-on" antennas and SOS capabilities
Superior network coverage in mountainous terrain, deserts, oceans, and arctic regions
PERSONAL TRACKING
Always at Your Side, Anywhere
Excursions to remote areas often involve risk. Fortunately, travelers can rely on Iridium-enabled, sensor-based personal tracking and messaging devices to share their locations and send distress alerts in case of emergency — giving them a critical lifeline when they need it.
IRIDIUM EXTREME®
Taking Tracking and Safety to the Extreme
Taking capability to the extreme, the military-grade Iridium Extreme® offers these fully-integrated services:
Customizable global GPS, so you can view and share your coordinates
Online tracking, enabling you to send location updates to friends and family back home
Easy emergency response through one-touch SOS and two-way voice communication
IRIDIUM GO!®
Lose Yourself Without Losing Touch
Compact, rugged and portable, Iridium GO!® is the first-ever reliable global connection for voice and data communications on up to five smartphones or tablets, enabling:
Voice calls and text messaging
GPS tracking and SOS alerts
Third party apps optimized for weather, sailing GRIB files, and enhanced email capabilities
REMOTE COMMUNICATIONS
Create a Basecamp Station in Any Location
From extreme environments to the most remote locations, only Iridium and its partners enable you to connect from anywhere. With the largest coverage area, and most reliable and affordable products and services, Iridium helps you stay within reach.
IRIDIUM HANDSETS
Connecting the World Like No Other
Enhanced with high-value features and services, Iridium handsets put innovative capability — and more ways to connect — into the hands of outdoor enthusiasts everywhere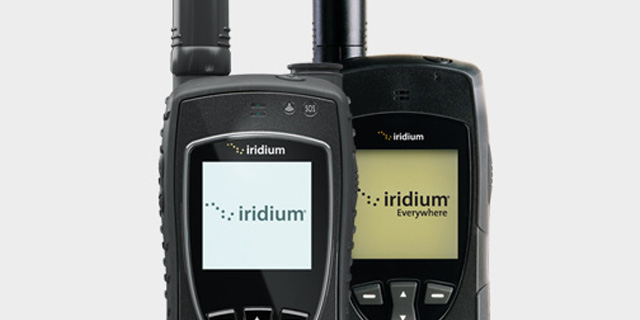 IRIDIUM HANDSETS
Connecting the World Like No Other
Enhanced with high-value features and services, Iridium handsets put innovative capability — and more ways to connect — into the hands of outdoor enthusiasts everywhere