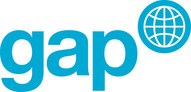 Meet your duty of care by turning an iPhone or Android device into a safety tool. The GAP Lone Worker app is simply the easiest and most effective way to ensure the well-being of anyone working alone, or off-site.
Easy Check-in with Automated Reminders
SOS Alerting with Real-time Monitoring
Man-down Detection and Alerting
Journey Tracking
'Monitor Me' Feature for Peace of Mind in High-risk Situations
Complete Activity Log Including Check-in, Monitoring and Tracking
Travel Advice & Alerts
GAP Portal

The GAP Portal is a feature-rich, versatile, web-based hub to connect, manage and communicate with lone workers and a broad range of devices.
Key Features of the GAP Portal:
Monitor Employee Status and Location from your Web Browser
Centralised and Comprehensive Management of Alerts and Notifications, in Real-time. For Example: SOS, Overdue Check-in, Crossed Geo-fence, or Changes in Speed or Altitude
Setup Check-in Schedules and Automate Monitoring
Raise Alerts Based on Multiple Criteria Using the Sophisticated Rules Engine and Event Notifications Tools
Alert Escalation Contacts Immediately When There's an Incident
Configure App Settings Remotely
Manage Licenses in Real-time (Add, Suspend, or Cancel)
Access time-stamped incident logs and reports for journey monitoring, incident investigations, training or continuous improvement of your safety practices.