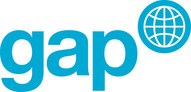 Global Alerting Platform (GAP) App
Connecting people and things through one complete platform. At two10degrees, we know that the best software adds business value. Our brilliant software development, combined with our great team of people, partner network and understanding of your sales cycles means that we really are the 'go-to-guys' for developing and integrating your satellite and cellular communication applications.
Whether you're promoting a device, selling airtime, managing lone workers, monitoring valuable assets or controlling a network of devices – the Global Alerting Platform (GAP) makes your job easier.
We've built GAP with our customers and partners. This means that you have access to a wealth of valuable features and practical tools that are tried and tested, quick to learn, and easy to use. Web-based applications and software integration may not be your core business, but it is ours.
Solutions
We have developed a range of ready-to-deploy solutions and the ability to implement a creative idea through a customised solution. We offer white-labelled applications so you can incorporate your own brand identity and can easily integrate with your existing systems
Lone Worker
We help you to protect your lone, mobile and remote workers through our flexible lone worker solutions.
Track & Trace
Our comprehensive equipment and asset telematics solution helps you to remotely manage your valuable assets, critical infrastructure and items at risk of theft.
M2M & IoT
We utilise innovations in communication technologies to help you monitor and manage your devices, with a complete view of your entire eco-system, anywhere on the planet.
Custom Solutions
We help you to protect your lone, mobile and remote workers through our flexible lone worker solutions.
Applications
Web-based applications and software integration may not be your core business, but it is ours. We realise the importance of being connected and can set up your system in a few hours.
GAP Portal
A feature-rich, versatile, web-based hub to connect, manage and communicate with a broad range of devices.
GAP Lone Worker App
Meet your duty of care requirements by turning an iOS or Android phone/tablet into a safety tool.
Working Across Different Industries
Health and social care
Construction and facilities management
Housing and property

Energy and Utilities
Field Services
Environment
Marine
Emergency and Search & Rescue
Education

Travel and Tourism
Community and Charity
Government
Retail
Technical Specifications & Features
Connect and Manage Any Type of Device
GAP can receive and process messages from any type of device, including satellite and cellular devices. Visit our website to view the devices we currently support two10degrees.com/devices.
Message Translation
GAP can translate messages between disparate device types, meaning that you can send a message from an Iridium Extreme to a SHOUT Nano or from an iPhone to a Delorme InReach SE.
Manage Check-in Schedules
Our robust check-in scheduler lets you easily define and assign check-in schedules, and automates missed or overdue check-in notifications.
Centralized and Comprehensive Alert Notifications in Real-time
Our portal enables easy, centralised management of more than just emergency alerts, and promptly notifies your escalation contacts when incidents occur.
Incident Logs
You can maintain comprehensive, time stamped incident logs that include all messages, GPS coordinates, and notes added by emergency managers for journey monitoring, incident investigations, training or continuous improvement of your safety practices.
Multiple Notifications Channels
Alerts can be sent via SMS, e-mail, voice call (IVR) or as text messages to other GAP registered devices (such as satellite phones).
Man-down
No-motion notifications can be raised based on specific parameters.
Geo-fencing, Barred Locations and Points of Interest
Receive a prompt notification when a device crosses an assigned geofence.
Remote Configuration
Where supported, certain device settings can be configured remotely.
Group Management
Group devices together to make it easy to perform actions on multiple devices, such as sending text messages or assigning check-in schedules.
Rule Engine and Event Notification
Our sophisticated rules engine, allowing alerts to be raised based on multiple criteria.
Our feature list is ever-expanding. We are always investing and improving and regularly release new tools and features. If you have any specific requirements, please contact us today. An in-depth list of features is available at two10degrees.com/features.