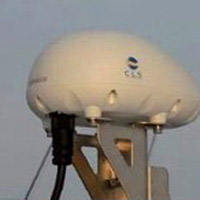 THORIUM LRIT Terminal CLS-TST 100
Overview
THORIUM by CLS is a small package embedded LRIT terminal. Easy to install and reliable, ensuring your vessel will fully comply with LRIT regulations everywhere at sea. In addition, the THORIUM LRIT terminal can be used for fleet tracking, emails, etc.
CLS' global sales network will support all our customers by offering fast installation and activation capabilities.
For more information, contact CLS.
Technical Specifications & Features
LRIT version approved by Iridium, Bureau Veritas (certificate 21185/10 MMF for regulations: SOLAS 74 as amended, IMO MSC Res. 263(84), IMO MSC.1/Circ.1307, IEC 60945(2002), IEC61162). Type approved by the US Coast Guard (Coast Guard Approval Number: 165.207/4/0), Type Approved by YEN. Compatible and approved by all main ASPs worldwide.
Managed remotely by the ASP
Fleet Tracking Capabilities Available
Internal Back-up Battery (72h)
Power Supply and Signal Cables Included
Brackets, U-bolts and Nuts Included
Optional Interface with PC for Emailing Function
Length: 212 mm
Width: 151 mm
Height: 117 mm
Weight: Less than 1.2 kg
Operating Temperature Range: –20°C to +50°C