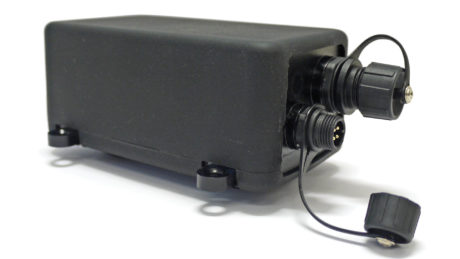 Succorfish - SC2 – Fixed Power GPS M2M IoT
Locate, monitor and control all land, marine and tactical assets operating in the most remote, dangerous and challenging environments anywhere in the world.
Designed and developed by industry experts to withstand the Earth's harshest conditions, the SC2 provides truly global, 24/7 asset connectivity and the ultimate resilience for demanding applications.
This innovative, multi-functional, turn-key, data transfer solution is hard-wired to any mobile asset and incorporates secure, online software to provide total, real time, pole-to- pole connectivity anywhere in the world.
The SC2 incorporates advanced, dual Iridium satellite and GPS/GPRS/GSM mobile technology to provide accurate global positional data to within TWO METRES.
No other product comes close to providing such a superior, 'one box', fit and forget, asset management and data communications solution.
Technical Specifications & Features
Anti-tamper IP67 enclosure designed for industry
Advanced anti-jamming suppression
Anti-tamper cable loop Internal anti-tamper switch
No external antenna required – one box solution
Milspec 810G/vibration/shock/ temperature
Rapid time-to-first fix (TTF) Power Supply: 6-36 VDC Power Consumption @: 12VDC Transmit GSM/GPS: 200mA Transmit Iridium: 300mA
AES 256 encrypted data stream IPSEC VPN
Power indicator LED
Internal battery back-up
Triple axis accelerometer
RFID connectivity – RS232
Power digital input/output cable option (15m)
Built-in 5amp control relay
USB cable option (5m)
Hardware internal geofencing
Secure mounting lugs
CANbus J1939/CAN Open
Anti-vibration mounting pad
Internal high gain GPS antenna
Dual GPS/GPRS/GSM-Iridium satellite connectivity
Internal 3G quad band GSM high performance module
E-log ready (Fisheries)
Ultra low power consumption
2GB internal memory
DOTA firmware link (failsafe protected)
Non-volatile memory storage
Xbee-Pro provisioned
Intelligent power management
Jamming interference monitoring
Wi-Fi, Bluetooth and 3G connectivity
868MHz communications
Operating temperature -40°c to 85°c
Position accurate to within two metres, course to 1 degree and instant speed to 0.1 knot
AIS-SART capability option
Over-the-air variable reporting frequency Cloud-based secure client software Multi-constellation GNSS