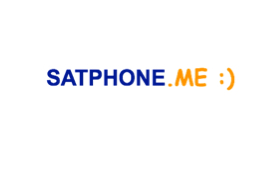 SatPhone.me Web Accelerator
Overview
SatPhone.Me satellite phone email service is the easy way to access email while on the water or in remote locations. SatPhone.Me is simply the fastest, easiest and most reliable satellite phone email service available, saving you time, money and frustration.
Up to 15 times faster than standard email service over satellite
Up to 85% savings on satellite airtime expenses
Easily sets up your computer and satellite phone in minutes
Windows, Mac and Linux compatible
Technical Specifications & Features
Easy-to-Use
SatPhone.Me automatically sets up your computer to work with your satellite phone. You will be up and running in minutes.
Works with Windows, Linux and Mac OS.
Certified for Iridium, Iridium OpenPort, Globalstar, Inmarsat BGAN & Fleet Broadband, and soon, Inmarsat IsatPhone Pro data service, or any TCP/IP service.
Works with any email program, via web mail, or with the included Mozilla Thunderbird or iScribe email clients.
SmartRestart™ If your satellite signal drops, SatPhone.Me automatically restarts where it left off, saving time and frustration.
Satellite SMS notification of new emails via Iridium or Globalstar.
Works as a full email server for installations with local area networks.
Fast
Designed specifically for satellite email. Only SatPhone.Me eliminates the back and forth of Email protocols before using precious airtime.
Send/Receive email simultaneously saving time and money.
SmartFilter™ Server-side filtering keeps huge files out of the inbox, safely saved on a server for future access.
BigMail™ Client-side filtering lets users preview headers and download just what is needed, saving the rest for later.
Reliable & Secure
Virus Scanning and Spam Filtering keeps a clean inbox.
Full DES/PGP Encryption for optimum security.