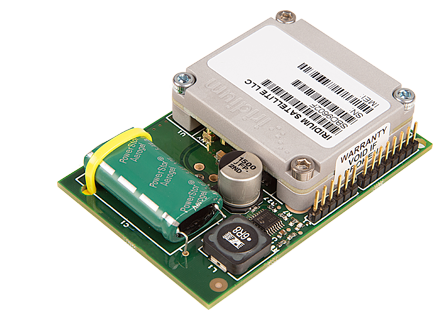 Overview
The RockBLOCK Mk2 allows you to send and receive short messages from anywhere on Earth with a clear view of the sky using a serial connection. It works far beyond the reach of Wi-Fi and GSM networks. You may need to transmit weather information from mid-ocean, control your robot in the middle of the desert, or communicate in an emergency, when other networks might not be available — RockBLOCK can help you.
How it Works
RockBLOCK takes its power from a standard 0.1″ pitch direct header connector, or alternatively via an FTDI to USB adaptor (to power/control from a USB port). If you are using the PCB assembly version with a direct header, your host needs to supply a minimum of 100mA @ 5V.
At the heart of RockBLOCK is an Iridium 9602 Transceiver. The RockBLOCK hosts the Iridium 9602 and provides it with an antenna, and its power supply requirements. It exposes the transceiver's serial interface via a breakout connector over serial, or USB (via a USB/serial adaptor).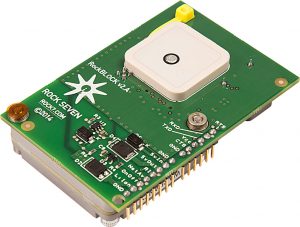 Technical Specifications & Features
Powered By: Direct Header Connector, or Optional FTDI USB Adapter
Built in Antenna: Yes (& Optional 'SMA' Version for External Antenna)
Transmits Using: Iridium
Weight: RockBLOCK Mk2 Naked: 76g
Size: RockBLOCK Mk2 Naked: 76.0 x 51.5 x 19.0mm
Waterproofing : RockBLOCK Mk2 Naked is Not Waterproof. RockBLOCK+ is in an IP68 enclosure.
Ideal For: Integration Into Existing Devices