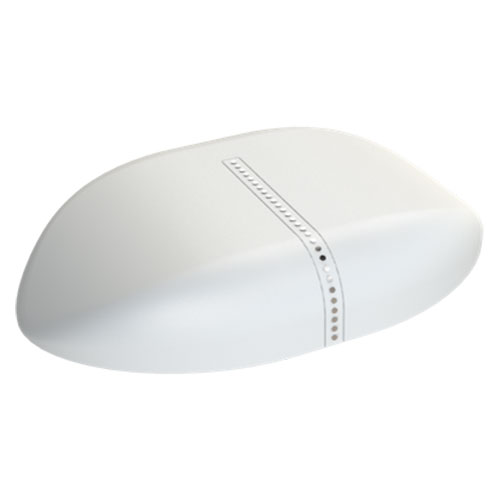 By : Satcom Direct Inc. | Model : Gateway: SD2600-xxx, Personality Module: SD2310-xxx, Fuselage Mounted High Gain Antenna: SD2430-xxx
Simplified Installation with Only Two-Line Replaceable Units (LRUs)
Cabin Voice & Data Connectivity with PBX/Telephony
Integrated 4G/LTE Data Modem
Integrated Personality Module Incorporates User SIMs, Config Data, & Mass Data Storage
Simplified Upgrade for Aircraft with 2MCU Routers
70,000 Ft Max Altitude Functionality
As a Value-Added Manufacturer (VAM) and service provider (SP) for Iridium Certus®, SD is designing and manufacturing a new terminal for compatibility with the new network offering, while also providing the service direct to the business aviation and military/government communities.
SD's Plane Simple™ L-band hardware solution is optimized to address the unique requirements of business and government aviation. Comprised of just two-Line Replaceable Units (LRUs), the SDR Gateway 2.0 and the Iridium Certus High Gain Antenna (HGA), the small form factor equipment is easy to install providing reliable connectivity and full router functionality at reasonable prices.
The SD Iridium Certus Antenna is fuselage mounted High Gain Antenna (HGA) that meets the stringent performance requirements specified by Iridium for the "Class H2 system" in order to support the highest Iridium Certus data rates offered both today and in the future.
Features
SD GATEWAY 2.0
ANTENNA

Router Supporting 3x GigE + 5x 100BASE-T
PBX/Telephony
VRRP Capable
Dual 802.11n/AC Independent 2×2 MIMO Wi-Fi (External Antennas)
Integrated 4G/LTE Data Modem (Connects to External Antenna)
Iridium Certus™ 9810 for DAL E Connectivity
Data Rates up to 704 Kbps Rx / 352 Kbps Tx plus 3x HQ Voice Calls
Additional Aircraft Interfaces to Support HTMS/SD PRO
Support for Containers/VMs
Qualified from -55 to +70ºC (with Forced Air)
Integrated Personality Module (PM)
Incorporates User SIMs, Config Data, & Mass Data Storage (Up to 1TB)

ARINC 771 Mounting/Interface (6.45" x 1.60" Pattern)
Passively Cooled
Low Thermal Dissipation/Power Requirement
Single TNC Connector
Up to 10 dB Losses Between Antenna & SDU
Optimized for RF Performance in Compact Form
Supports Current & Future Higher Rx Data Rates
Benefits
Global, Pole-to-Pole Coverage Using Reliable L-Band Frequency
Available for Wide Variety of Airframes Including Smaller Aircraft that Cannot Support Tail-Mount Antennas
Supports Iridium Certus® 700, Full Range Routing Features, Telephony, as well as Integrated Cellular & Wi-Fi Connectivity
Technical Specifications
Physical Specifications
| | | | |
| --- | --- | --- | --- |
| Dimensions | 5.71 x 19.35 x 38.07 cm (2.25 x 7.62 x 14.99 in) | Dimensions | 5.58 x 17.27 x 30.23 cm (2.2 x 6.8 x 11.9 in) |
| Weight | 3.85 kg (8.5 lbs) Max. (Personality Module is Integrated in Gateway) | Weight | 2.27 kg (5 lbs) |
Mechanical Specifications
Power
| | |
| --- | --- |
| Operating Voltage | +28 VDC; 150W Max Power Consumption |
Environmental Specifications
Qualified to DO-160G, Pressurized or Non-pressurized Installation
Connectivity
Supports Multiple WAN Sources
Cellular 4G/LTE
Dual 802.11 AC 2 x 2 MIMO
Certifications